Social Media

Black Twitter vs White Twitter

6.2k votes
1.4k voters
231.9k views
15 items
Ever since the Internet figured out that black Twitter is basically the greatest thing in the universe, a hilarious face-off between black Twitter and white Twitter has begun. These legendary Tweets have been featured on sites like Imgur, Reddit, and Twitter itself.
We know, we know, it's about as politically correct as an early Richard Pryer stand-up routine, but let's face it: some of these memes are about as funny as one, too. Here we've put together some of the best, cleverest, and downright hilarious memes that have come out of the black Twitter vs. white Twitter showdown. Vote up the best Tweets below, and be sure to let us know what you think in the comment section.
When You Feel a Fluffy Brotha's Plight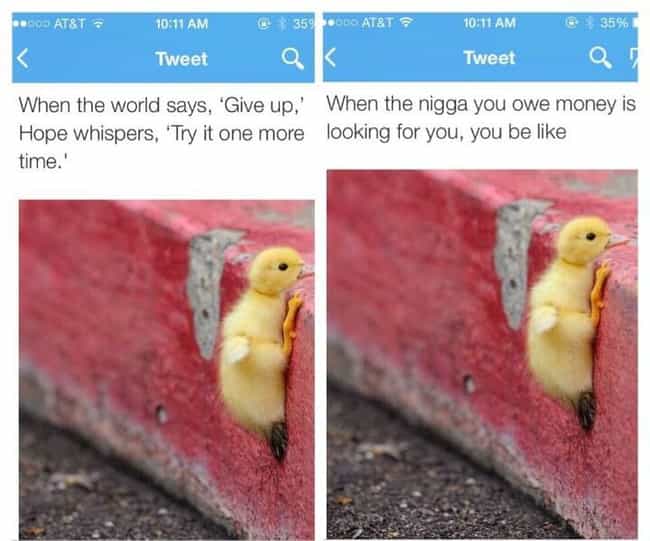 Agree or disagree?
When You See Past the Cute and Feel a Sister's Pain

Agree or disagree?
When You Know Exactly What a Brother Brewed Before the Show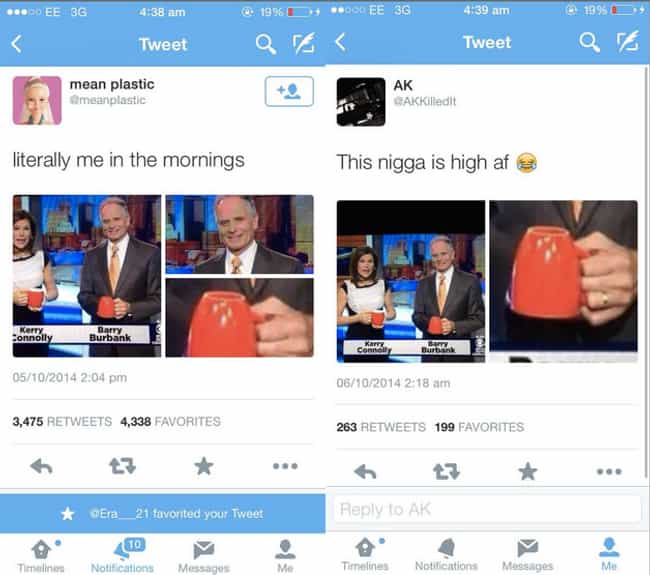 Agree or disagree?
When Random Pics Can Bring Up Unresolved Childhood Sh**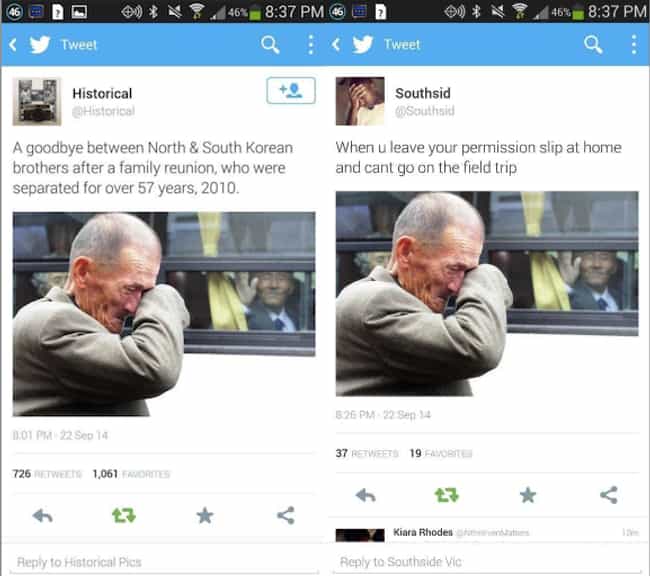 Agree or disagree?