Criminals
This Cult, Founded By A Mother And Daughter, Baked A Member To Death In Their Homemade Brick Oven

Blackburn Cult crime facts run the gamut from ridiculous to unbelievably insane. The mother and daughter duo, May Blackburn and Ruth Rizzio, founded the cult in 1924. Grifters, the two women claimed their angel contacts, Gabriel and Michael, were helping them write a book revealing the location of vast hidden treasures. Over several years, the cult leaders took money from followers, built a community in Simi Valley, CA, and attempted to heal a woman by baking her in an oven.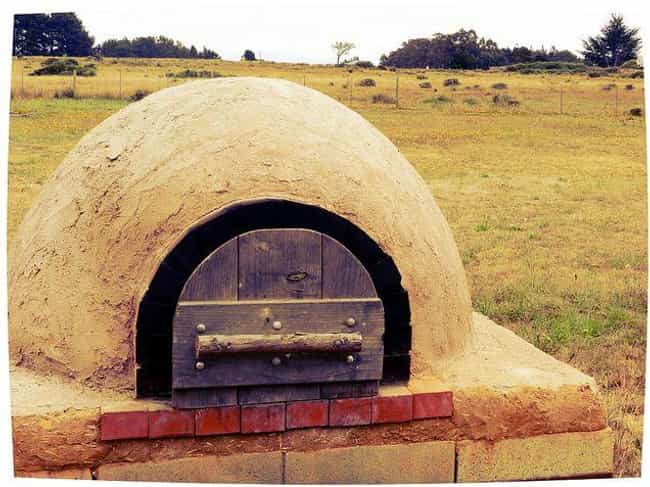 The Cult Baked A Woman In A Brick Oven To Cure Her 'Blood Malady'
May Blackburn and Ruth Rizzio's followers lived on 164 acres near Moorpark, CA. The women acquired the property from Clifford Dabney, the nephew of an oil magnate. They built cabins for the cult members alongside an enormous temple on the property. At night, the cult gathered on a hillside to watch ritual sacrifices performed by their high priestesses.
In this same location, the cult built a brick oven where they baked 30-year-old Florence Turner. She was supposedly suffering from a "blood malady," so Blackburn and Rizzio placed her in the oven to cure her. She died two days later.
They Kept A Teenager's Corpse In A Bathtub For Months
Willa Rhodes was the daughter of Blackburn Cult followers William and Martha. On December 25, 1924, Willa developed a toothache, which turned into a deadly infection. She died on January 1, 1925. Blackburn and Rizzio promised Willa - named a high priestess by the cult leaders - resurrection when Jesus returned.
They placed Willa's body in a bathtub and packed it with ice, salt, and spices. After 14 months of traveling with her body to various homes, Willa's parents buried her with seven dogs meant to symbolize the notes of the angel Gabriel's trumpet. Police found the body under the floorboards of the Rhodes' house three years after their daughter's death.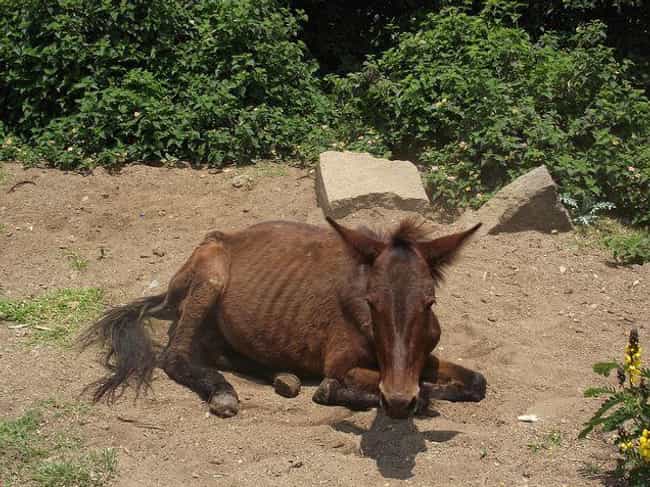 High Priestesses Sacrificed Mules
When they weren't working in a tomato-packing plant, the followers of the Blackburn Cult lived in cabins built by their leaders in Simi Valley, CA. On some nights, high priestesses reportedly sacrificed mules on a hillside.
They referred to the mules as Jaws of Death. According to forest rangers, after the ritual killing of the animals, the priestesses and cult members danced nude on the hillside.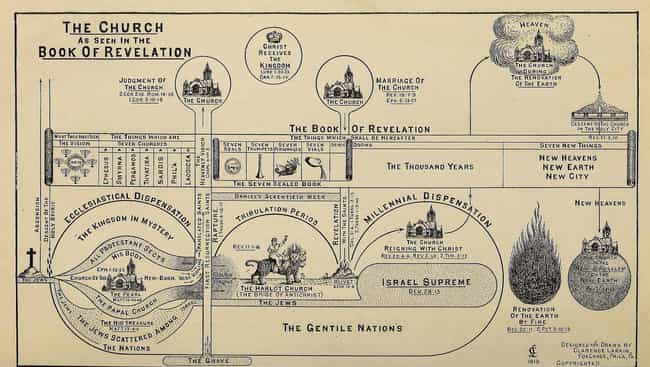 The Cult Was Founded On One Verse From The Book Of Revelation
According to a 1999 article in the Los Angeles Times, the cult emerged from one Bible verse, Revelation 11:3: "And I will grant my two witnesses power to prophesy for one thousand two hundred and sixty days."
It's the amount of time May Blackburn and Ruth Rizzio claimed the angels Gabriel and Michael gave them to "close their doors on the world for more than three years, and to write a book about the 'sixth sense' called the Great Sixth Seal."