Total Nerd
Reviews Of Blade Runner 2049 Are In, And People Are Saying It's Better Than The Original

Blade Runner 2049 is a sequel to the more-than-30-year-old Harrison Ford-led cult classic Blade Runner. It stars Ryan Gosling as a blade runner (read: future cop) who searches for a rumored child – the offspring of a human woman and replicant man (essentially, a synthetic, engineered human). It's directed by the brilliant Denis Villeneuve and produced by the director of the original, Ridley Scott.
If you're the cynical type who thinks this movie is nothing more than a cash grab, prepare to be astonished by the reviews for Blade Runner 2049. They are, in a word, glowing. While it may not be shocking given the talent involved in the film, it's still a pleasant surprise that reviews for the new Blade Runner are so positive. In this age of reboots and replicas, it is welcome news, indeed, to hear that such a film can merit this level of praise.
This list offers the highlights of Blade Runner 2049 reviews, so you don't have to go seeking them out yourself.
Ryan Gosling Is Perfect For The Role (As Always)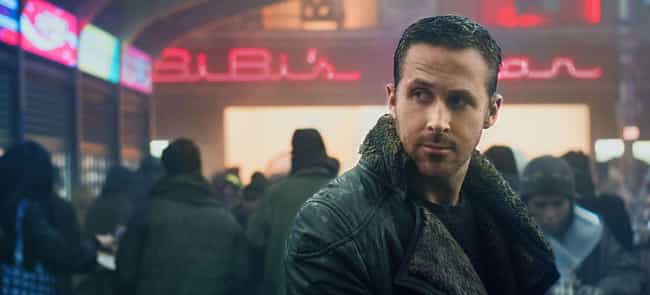 There is no debate among reviewers: Ryan Gosling is the only man who could have played 'K' in Blade Runner 2049.
"This is impeccable casting. Mr. Gosling's ability to elicit sympathy while seeming too distracted to want it — his knack for making boredom look like passion and vice versa — makes him a perfect warm-blooded robot for our time." - A. O. Scott, The New York Times
"Ryan Gosling, with that look he has, is ideally cast here as K, a replicant LAPD officer whose job is to track down and kill older model replicants. What's the look? Complete self-confidence and absolute confusion, the eyes of someone who knows exactly what to do and yet has no idea what any of it means." - Mick LaSalle, The San Francisco Chronicle
"[Ford] has ceded leading man status to Gosling. And the younger actor earns every bit of his screen time with an understated performance and solid action chops." - Ethan Sacks, NY Daily News
Director Denis Villeneuve Is A Maestro
Director Denis Villeneuve seemingly only makes life-altering films: Arrival, Prisoners, Sicario, you name it. Virtually half of every Blade Runner 2049 review is dedicated to lauding Villeneuve's skill. Words like "Sublime," "transcendent," and "masterful," splatter review pages like the constant rain of Los Angeles in 2049.
"Mr. Villeneuve has conspired with the cinematographer, Roger A. Deakins; the production designer, Dennis Gassner; and the special effects team to create zones of strangeness that occasionally rise to the level of sublimity." - A. O. Scott, The New York Times
But if you'd rather hear it from someone who didn't ultimately reached the head-scratching conclusion that the director he so loudly lauded fell short:
"And yet while hundreds of writers and filmmakers were inspired by Blade Runner, it's hard to believe any of them could have found a way to expand its legacy as completely as Villenueve does here with a movie that doesn't feel at all repetitive." - Brian Tallerico, RogerEbert.com
It's A Sequel That Surpasses The Original
Not every reviewer believes Blade Runner 2049 is superior to the original, but there are a surprising amount who do.
"From the opening aerial shots of a thoroughly denatured agricultural landscape and the lethal confrontation that follows, we know we are in the presence of a masterly visual tactician and a shrewd storyteller." - A. O. Scott, The New York Times
Others, at least, are more willing to elevate the sequel above the first:
"Director Denis Villeneuve has managed a miracle of creation worthy of the themes of Blade Runner 2049. He's turned the long-gestating sequel to the beloved 1982 sci-fi film into a visual experience that transcends the original." - Ethan Sacks, NY Daily News

"Denis Villeneuve's sequel, Blade Runner 2049, takes everything that Scott attempted with his 1982 feature and improves upon it by embracing real characters and a worthwhile storyline." - Matt Goldberg, Collider
It's Somehow Beautiful Despite Its Bleakness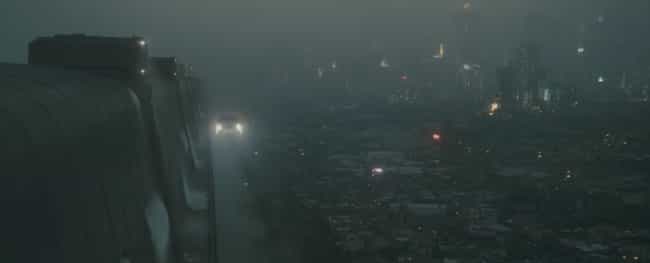 Blade Runner 2049 offers a world of stark visual contrasts: drearily dressed people standing in front of larger-than-life, animated neon billboards and grandiose nature – whether it be a wide shot of a desert, rain, or snow.
"Not only are Deakins and Villeneuve great at the 'futuristic' aspects of their vision, but they've made a film whose most striking imagery often relates to nature. When I think of 2049, I think of waves crashing, snow falling, and, of course, rain pelting down—an iconic image from the first film that's almost subverted here in the second half. And Villeneuve and Deakins are often playful within this visually striking world, capturing images that work thematically." - Brian Tallerico, RogerEbert.com