Living
12 Facts That Prove Blake Lively And Ryan Reynolds Are Couple Goals

Maintaining a healthy relationship with your partner is hard enough when your job doesn't require you to travel all over the world, but some Hollywood power couples still manage to make it work. Take Blake Lively and Ryan Reynolds, for example - theirs is one of the most beloved marriages in the industry. The duo put a lot of work into their relationship, but if there's one thing everyone can agree on, it's that they make loving one another look easy.
Even the best celebrity relationships can struggle at times, but Lively and Reynolds somehow manage to keep the stress of their day jobs and raising a family out of the spotlight. Whatever they're doing, it's working. They set the standard for Hollywood couples; the duo and their daughters, James and Ines, stand out as a well-balanced, happy family.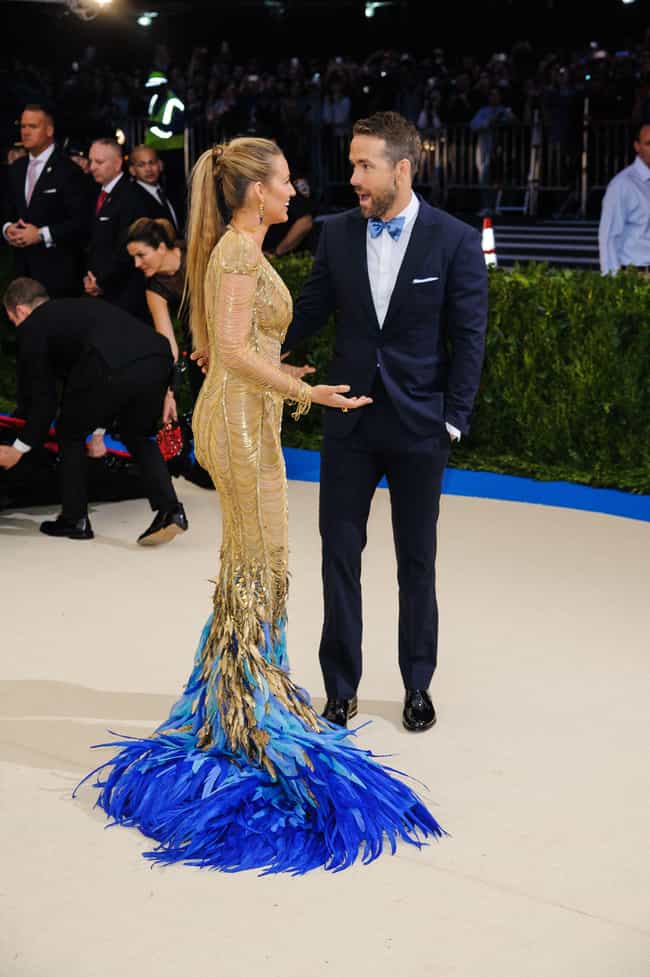 They Poke Fun At Each Other On Social Media
Lively and Reynolds regularly poke fun at one another online. Lively once tweeted her man a birthday wish featuring a photo of him and Ryan Gosling - where Reynolds was almost entirely cropped out. The tweet was retaliation to Reynolds's post on Lively's 30th birthday. He shared a similar message and cropped her from a picture of the couple - leaving himself front and center.
Lively and Reynolds regularly use the internet to get a laugh out of each other, to the benefit of their fans.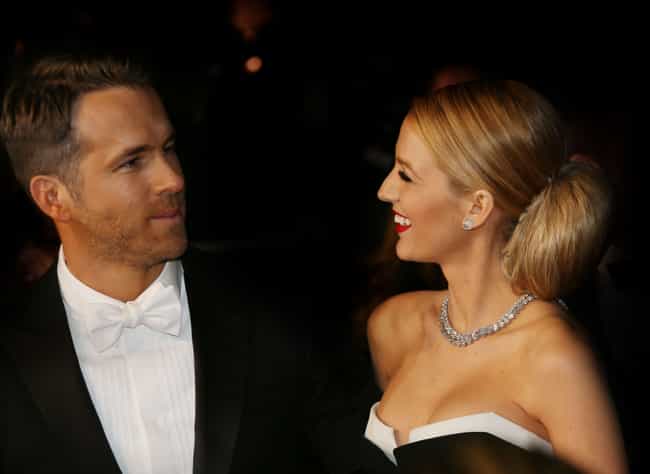 They Work Hard At Finding Special Gifts For Each Other
One of the most important aspects of any healthy relationship is knowing what makes the other person happy. For some, it's picking up socks or making the bed; for others, it's giving a thoughtful gift. In Lively and Reynolds's case, it's the latter, and they've proven they know how to make each other smile.
Lively told Vogue about a gift she gave her husband: a collection of short stories written by their loved ones. Reynolds, in turn, once tracked down Lively's favorite teacher and asked him to record a special message just for her.
There was even an instance when Reynolds snuck in special apple pie from his home country of Canada for his wife.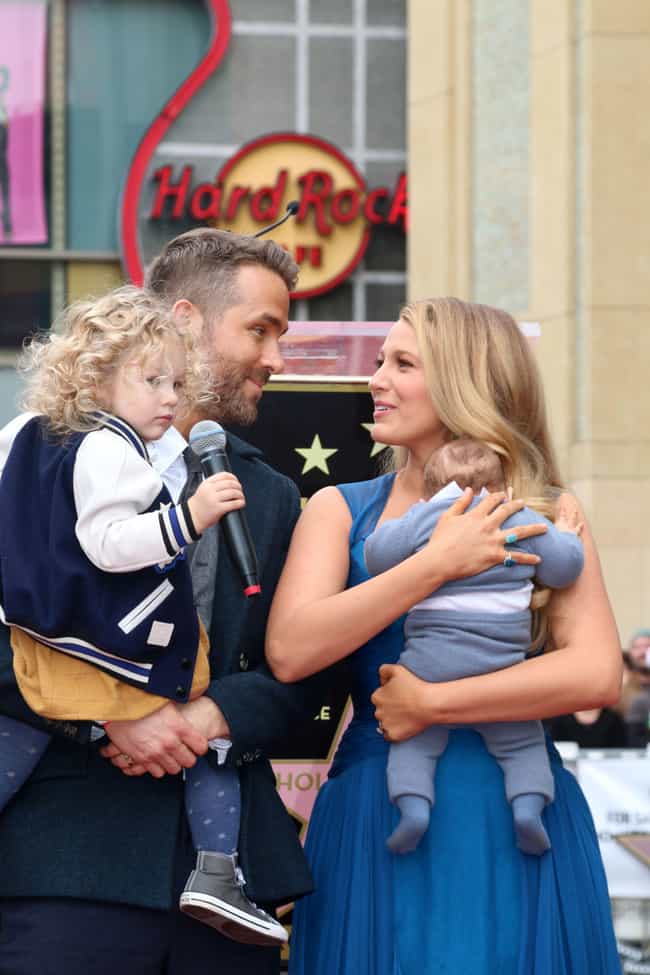 They're Proud, Loving Parents
As of 2019, Lively and Reynolds have two children. Their first daughter, James, was born in December 2014; their second, Ines, was born in September 2016. When Reynolds got his star on the Hollywood Walk of Fame, his whole family joined him.
Reynolds is constantly complimenting his partner's parenting skills. He commented on how much he values his wife in an interview on The Late Show with David Letterman:
I'm just a diaper-changing facility hooked up to a life-support system, but my wife, she's breakfast, lunch, and dinner. She's a human Denny's all day long... and it never ends for her. She's the most beautiful Denny's you've ever seen though, I guarantee it.
They Have A Sense Of Humor When It Comes To Rumors And Gossip
As any couple in Hollywood will tell you, rumors regarding breakups, cheating, or other troubles continuously circulate. Lively and Reynolds's relationship is no different, as sites regularly comment and speculate on the duo's status. Most pairs ignore these comments, but Lively and Reynolds have a little fun with them.
In 2018, when one publication wrote the couple was struggling to find quality time to spend with one another, Reynolds tweeted, "I wish. I could use a little 'me time.'"