Movie Quotes
Blood Father Movie Quotes

List Rules Vote for the Blood Father movie quotes you like best!
Blood Father movie quotes provide the dialogue to the action film about a father who helps his estranged daughter run from a dangerous gang and the law. Jean-François Richet directed the movie which was adapted by Peter Craig and Andrea Berloff from the novel of the same name by Peter Craig. After premiering at the 2016 Cannes Film Festival, Blood Father opened theatrically on August 26, 2016.
In Blood Father, war veteran and ex-con turned tattoo artist John Link (Mel Gibson) receives a call from daughter Lydia (Erin Moriarty), with whom he hasn't spoken for many years. Lydia explains that she's in trouble and needs money immediately. John goes on to learn that a gang is after Lydia, who is using drugs, because she killed her boyfriend, Jonah (Diego Luna).
The gang members (including Richard Cabral and Daniel Moncada) show up at John's tattoo shop looking for Lydia only to be drove away by John's friend Kirby (William H. Macy). John and Lydia flee and soon find out that Lydia is being pursued by the cops as well for the murder. As if things couldn't get worse, the gang goes on to kidnap Lydia and kill Kirby, all of which John feels he must correct in a violent and deadly manner.
These Blood Father movie quotes bring the suspense as the film opened in theaters alongside other films such as Mechanic: Resurrection, War Dogs, Kubo and the Two Strings, and Sausage Party.
John: This is Link Tattoo
Lydia: Dad?
John: I'm here.
Lydia: I need cash fast cause I am dead.
John: Just stay put until I get there.
In the scene that sets the stage for the rest of the film, this Blood Father movie quote shows the phone call from Lydia to estranged father John. She's in trouble and needs money. Luckily, he's ready to help.
Should this be higher or lower?
A Lot of People Looking for Me
Lydia: See my boyfriend, he got shot. There are a lot of people looking for me.
...
John: How long you been doing this? Tell me the truth.
...
Kirby: You found her!
John: She's coming down hard off something.
Kirby: Get her into detox.
John: I just met the girl for the first time in years. I just don't feel like handing her over to a bunch of strangers.
As John learns more about what Lydia has been into, he learns that she's on the run and has been using drugs. Friend Kirby mentions that detox is the best place for her but John doesn't want to let her go just yet.

Should this be higher or lower?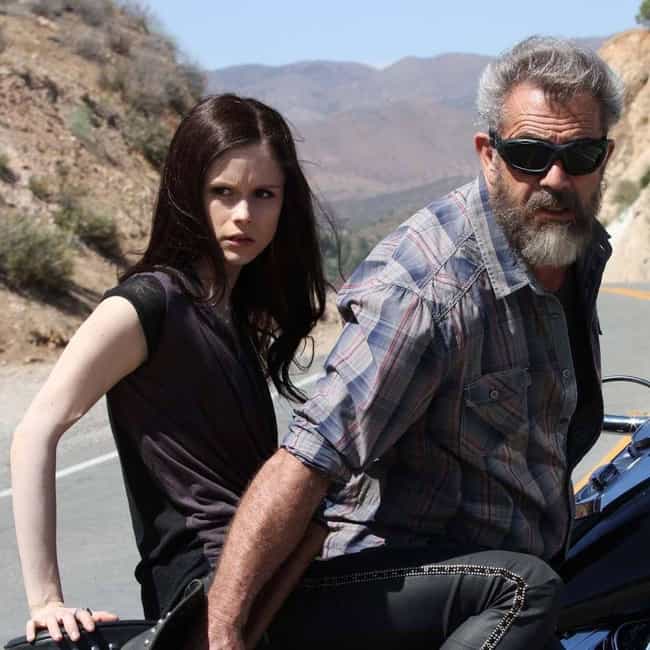 Lydia: That warrant is for me. You could go home.
John: You got raised by three stepfathers. It should have been me.
Lydia: I'm a murderer.
John: And you'll face god for it but not yet.
Lydia urges John to go his own way while she's on the run from a gang and the authorities for killing her boyfriend, Jonah. John knows he missed too much time in her life and refuses to leave her now.

Should this be higher or lower?
It's Good to Meet Your Friends
John: Can I help you, gentlemen?
Joker: I want a tattoo.
John: I'm not open.
...
Lydia: I'm so sorry.
John: It's good to meet your friends.
...
Kirby: You boys picked the wrong rednecks.
This Blood Father movie quote shows what happens when Joker shows up at John's tattoo shop/camping trailer looking for Lydia. As the gang members begin to smash up the windows, Kirby and other neighbors arrive and chase them away.

Should this be higher or lower?