Thrillers

Blood Ties Movie Quotes

14 votes
6 voters
1.3k views
8 items
"Blood Ties" movie quotes tell the story of two brothers on either side of the law who struggle to find common ground. The thriller is an adaptation of the 2008 French film "Les liens du sang" which was adapted from the novel of the same name by Bruno and Michel Papet. "Blood Ties" was directed by Guillaume Canet and first opened at the 2013 Cannes Film Festival before a March 21, 2014, theatrical opening.
In "Blood Ties," Frank (Billy Crudup) and Chris (Clive Owen) Pierzynski are brothers in Brooklyn, New York, in the 1970s. Frank chose a life as a police officer while Chris is just being released from prison after a nine-year sentence. While they've never quite seen eye to eye or been close, they are family at the end of the day.
So when Chris, who really tried to stay straight this time, takes a criminal gig and is caught by Frank, this puts the two men in very difficult situations. Frank wants to be a good cop but can he really arrest or turn his a blood relative? That's the decision he is faced with in this thriller. Marion Cotillard, Mila Kunis, Zoe Saldana, Matthias Schoenaerts and James Caan costar in the film.
"Blood Ties" will have good competition in the theaters alongside other films such as
the "Veronica Mars" movie,
"Need for Speed,"
"Mr. Peabody and Sherman,"
"300: Rise of an Empire,"
"The Grand Budapest Hotel,"
"Cheap Thrills,"
"Monuments Men,"
"Winter's Tale,"
"RoboCop (2014),
"About Last Night,"
"Vampire Academy,"
"The Lego Movie,"
"Gimme Shelter,"
"I, Frankenstein,"
"Ride Along,"
"Jack Ryan: Shadow Recruit,"
"The Wolf of Wall Street,
"The Secret Life of Walter Mitty,"
"Anchorman 2: The Legend Continues,"
"Her,"
"American Hustle,"
"12 Years a Slave,"
and
"Frozen"
.
Frank: "I could remember the first time he was in prison. I was so f***ing pissed because I idolized that guy. He was my hero."
Frank opens up about his relationship with brother Chris to Vanessa. Frank idolized Chris growing up and was heartbroken when his vision of that hero was broken.
Should this be higher or lower?
Is There Anything You're Not Telling Us?
Cop: "We want to know what you know."
Lieutenant Connellan: "Is there anything you're not telling us?"
…
Cop: "We've got to bring your brother in for questioning."
Frank: "Are you kidding me?"
After the evidence leads the detectives to Chris, fellow cops confront Frank about what he might be hiding. To state the obvious, this puts Frank in a tough spot.
Should this be higher or lower?
Frank: "I'm sorry that I stopped coming to visit you. You having a cop brother was going to be tough on you on the inside."Chris: "Oh, so you did it for me? One visit in nine f***ing years. F*** you!"
Chris confronts Frank about how he never visited in prison. While Frank has some lame excuse, Chris surely isn't buying it.
Should this be higher or lower?
I Just Gotta Get Back On My Feet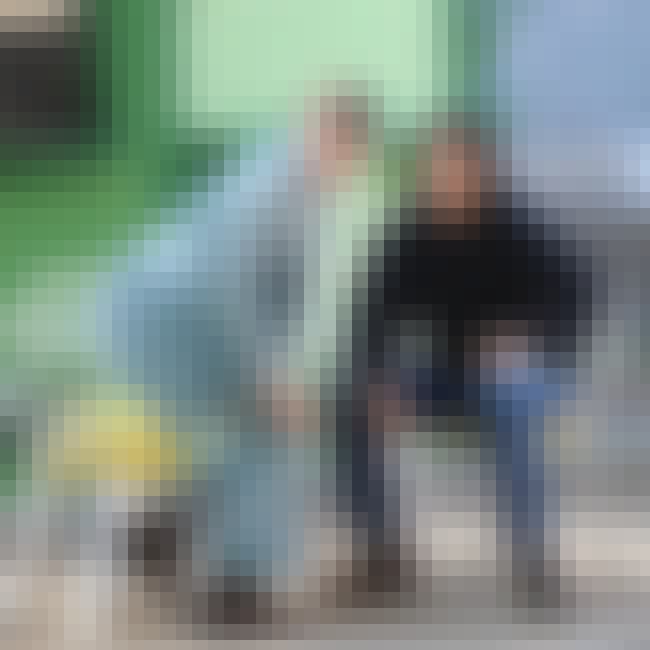 McNally: "What about you, Chris, you have any plans?"
Chris: "Keep the judge happy. I don't got a cent to my name. I just gotta get back on my feet."
McNally: "Understood, it's good to have you back."
Fresh out of prison, Chris meets up with an old friend. Chris vows to stay straight but finding decent employment as a convict isn't exactly easy.

Should this be higher or lower?