Buildings
List of Famous Bloomington Buildings & Structures

List of the famous landmarks that make up the Bloomington skyline, listed alphabetically with photos when available. Bloomington architectural landmarks as well as other major buildings, dwellings, and other structures in Bloomington are included on this list. Information about these Bloomington buildings is included on this list, such as when the building first opened and what architectural style it falls under. List includes both new buildings in Bloomington and older historic landmarks.
With buildings ranging from Robert Greenlee House to The Old Crescent, this is a great starting point for a list of your favorites.
This list answers the question, "What are the most famous buildings in Bloomington?"
This is a good reference for research into the historical architecture in Bloomington. Famous architectural houses within the city of Bloomington are included as well, sometimes by address, other times listed by the name of the original home owner.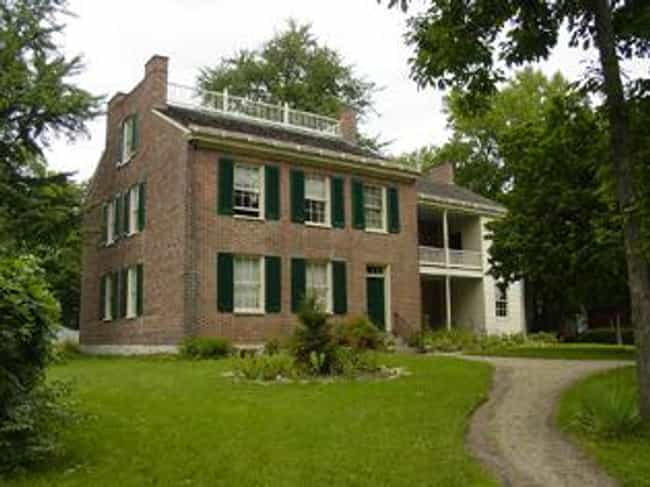 Wylie House is an historic structure built in 1835 and located in Bloomington, Indiana. It was home of Andrew Wylie, first president of Indiana University, until his death in 1851. In 1859, following the death of Andrew's widow Margaret, Theophilus Adam Wylie, professor at Indiana University and half-cousin to Andrew, purchased the house from their heirs and his family resided there until his widow's death in 1913. Today Wylie House is operated as an historic house museum by Indiana University Libraries to interpret the lives of these families. ...more on Wikipedia
City/Town: Bloomington, Indiana, USA
Opened: Jan 01 1835
Borderside, also known as Brydon Mansion, was a historic home located at Bloomington, Garrett County, Maryland, United States. It was a 2 ¹⁄₂-story, with 3-story tower, Italianate style brick structure that burned in the mid- to late 1970s. The tower had a pronounced bell-curve Mansard roof. It was built in 1870 for William A. Brydon, a coal and lumber dealer and member of the Maryland House of Delegates in 1867. . Borderside was listed on the National Register of Historic Places in 1975. ...more on Wikipedia
City/Town: Bloomington, Maryland, USA
Opened: Jan 01 1870
Style: Italianate architecture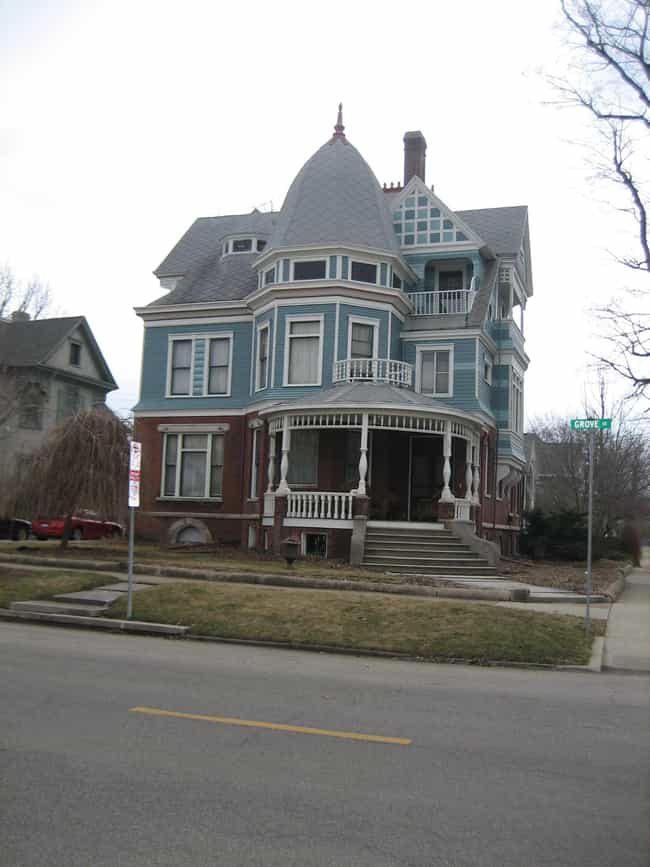 The George H. Cox House is a historic house located at 701 E. Grove St. in Bloomington, Illinois. It is considered a particularly fine example of the residential work of architect George H. Miller. ...more on Wikipedia
City/Town: Bloomington, Illinois, USA
Opened: Jan 01 1886
Style: Queen Anne Style architecture (Great Britain & Australia)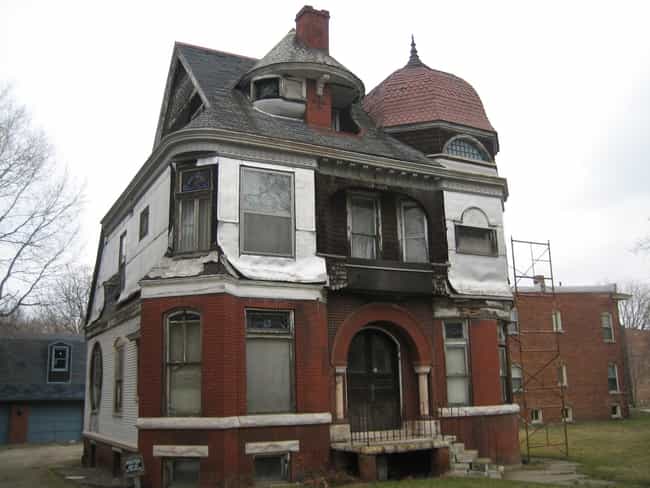 The George H. Miller House is a historic house located at 405 W. Market St. in Bloomington, Illinois. Prominent local architect George H. Miller built the house in 1890 for himself and his family. Miller designed many new buildings in downtown Bloomington after a 1900 fire destroyed much of the area; he also served as Superintendent of U.S. Buildings and designed many federal buildings in the Midwest. Miller's house is an eclectic variation on the Queen Anne design. The house features a hexagonal tower on its southeast corner and a conical dormer projecting from the front of the multi-component roof. The front entrance is arched and flanked by columns; small recessed porches are located ...more on Wikipedia
City/Town: Bloomington, Illinois, USA
Opened: Jan 01 1890
Style: Queen Anne Style architecture (Great Britain & Australia)