Entertainment
Blue Jasmine Movie Quotes

Updated November 6, 2017
65 votes
46 voters
16.9k views
12 items
"Blue Jasmine" movie quotes tell the tale of an affluent woman who loses everything and is forced to find herself again after moving in with her sister. The film was written and directed by the legendary filmmaker Woody Allen and produced by Letty Aronson, Stephen Tenenbaum and Edward Walson. "Blue Jasmine" opens in select theaters in New York and Los Angeles on July 26, 2013.
In "Blue Jasmine," the title character of Jasmine (Cate Blanchett) is living the high life in New York City as a socialite and wife to affluent businessman Hal (Alec Baldwin). Everything changes dramatically when she and Hal split and all of her money is seized by the government following Hal's shady business deals. This leaves Jasmine alone, distraught and broke.
With little left in her life, Jasmine travels (in first class) to live with her sister Ginger (Sally Hawkins) in San Francisco. This move is a tough transition from Jasmine's formerly lavish lifestyle as Ginger lives simply, something only made worse when Ginger's friends (portrayed by Bobby Cannavale, Louis C.K. and Andrew Dice Clay) question Jasmine's motives and intent. Jasmine struggles to keep it together underneath all of the pressures, which proves to be quite the difficult task.
"Blue Jasmine" joins a number of other stellar movies already playing in the summer of 2013 including
"The Wolverine,"
"The To Do List,"
"Only God Forgives,"
"Girl Most Likely,"
"Red 2,"
"R.I.P.D.,"
"Pacific Rim,"
"Grown Ups 2,"
"The Lone Ranger,"
"Despicable Me 2,"
"The Heat,"
"White House Down,"
"World War Z,"
"Man of Steel,"
"This Is the End,"
"After Earth,"
"Fast and Furious 6,"
"The Hangover Part III,"
"The Great Gatsby,"
"Oblivion,"
"G.I. Joe: Retaliation,"
and
"Olympus Has Fallen."
Only So Many Traumas a Person Can Withstand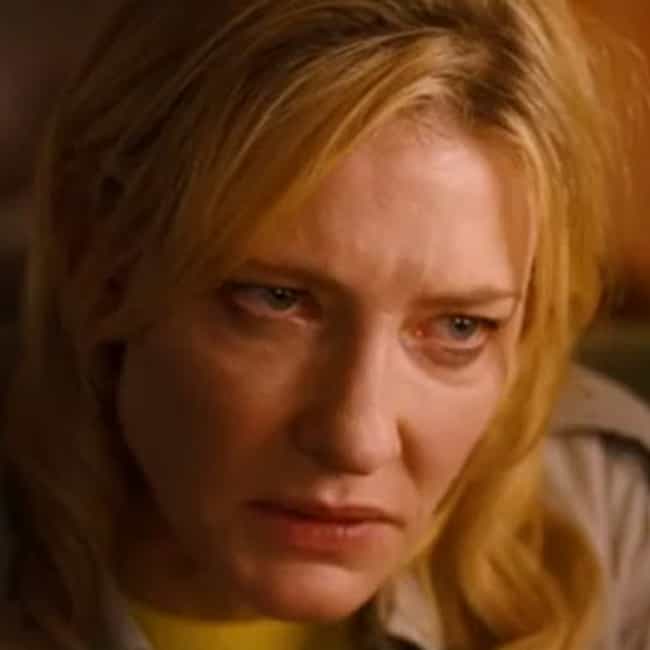 Jasmine: "Anxiety, nightmares and a nervous breakdown, there's only so many traumas a person can withstand until they take to the streets and start screaming."
Having lost all of her money and her husband, Jasmine reaches a breaking point in her life. The events have taken a toll on her and she's emotionally tapped out.
Should this be higher or lower?
Ginger: "Jasmine! Oh my god!"
Jasmine: "Look at you! Your place is homey. The flight was bumpy. The food was awful and you'd think, first class…"
Ginger: "I thought you were tapped out."
Jasmine: "I'm dead broke. Really, I mean the government took everything."
Ginger: "All I can say is you look great."
Jasmine: "Now who's lying?"
Jasmine arrives at her sister's home in San Francisco and immediately begins complaining about trivial things. As Ginger notices, it's odd that Jasmine, who is supposedly flat broke, traveled in first class.
Should this be higher or lower?
Who Else Am I Going to Spoil?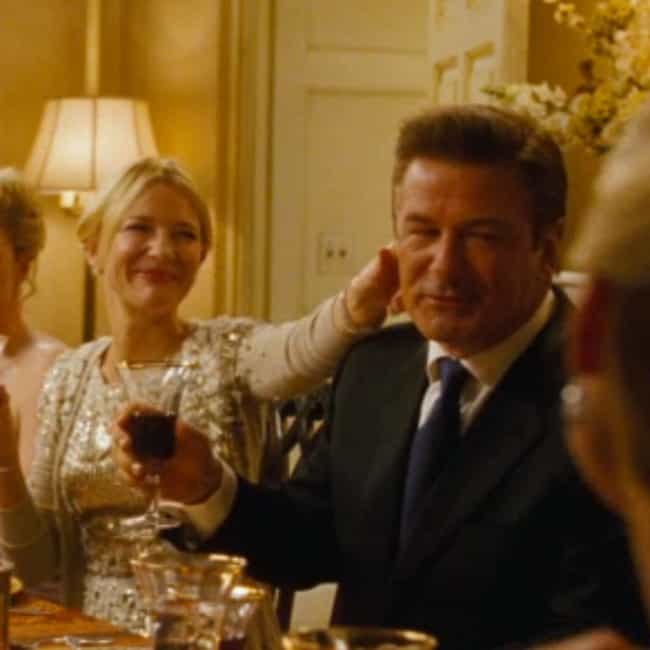 Hal: "So what do you think?"
Jasmine: "I love it! You shouldn't spoil me so."
Hal: "Well why not? Who else am I going to spoil?"
At first, the relationship between Hal and Jasmine was all champagne wishes and caviar dreams. He spoiled her and she was happy, but that all soon would change.
Should this be higher or lower?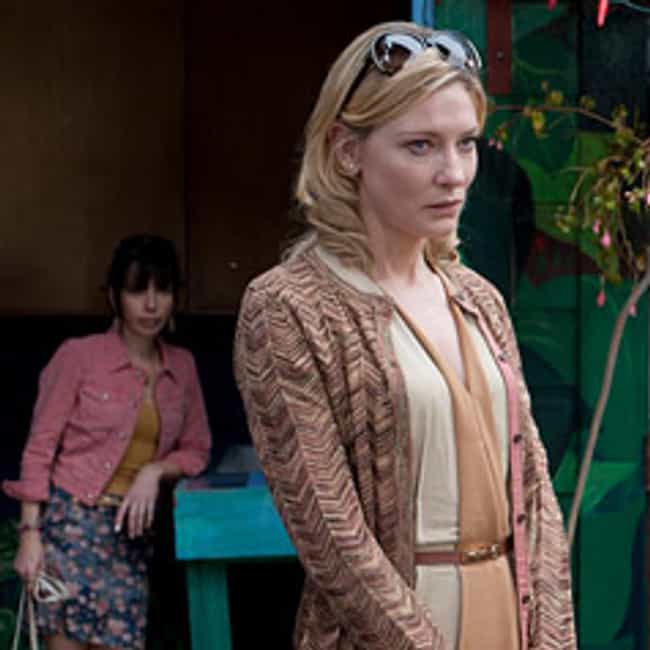 Jasmine: "He met me at a party and swept me off my feet."
…
Jasmine: "You know I have never been to San Francisco. I'll be staying with my sister."
In chatting with a woman on the airplane and at the baggage claim area, Jasmine goes out of her way to make it known that her life is much more glamourous than that of someone from San Francisco.
Should this be higher or lower?