Entertainment
All The Famous Men Bo Derek Has Dated

Bo Derek rose to stardom after the 1979 film 10. So it's no surprise there are a handful of Bo Derek exes. Bo Derek married the director of that film, John Derek, when she was 18. In 1998, Bo Derek became a widow after John died of heart failure. Is Bo Derek single?
No. This list will document the famous men Bo Derek dated throughout the early 2000's. The people Bo Derek dated include Ted Turner and Kiefer Sutherland. Starting in 2002, John Corbett became the Bo Derek boyfriend. They have been together ever since. Despite dating for 27 years, they still have not married. There is no current Bo Derek husband. A few people believe Bo Derek hooked up with Andrea Occhipinti. The two acted together in the erotic film Bolero in 1984. If you've ever wondered, "Who has Bo Derek dated?" then this list is for you.
You might be surprised by some of the Bo Derek relationships, such as with Prince Albert II of Monaco. Read below to learn more about the full Bo Derek dating history.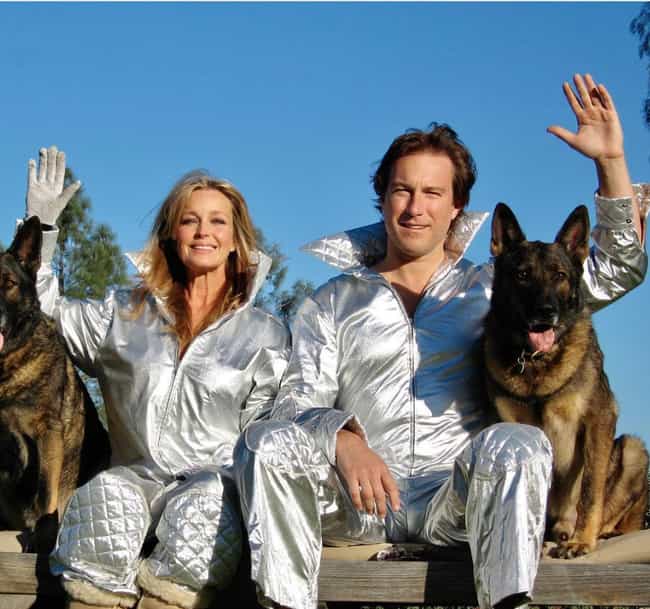 It's always surprising to learn how long-lasting couples ended up meeting. In this case, Bo Derek and John Corbett were set up by friends in 2002. Both actors were single and in need of a date to an Oscars party. So their friends did what friends do best, and acted as matchmakers.
As of today, the couple has now been together for over 18 years. However, they are not married, and don't plan to get married. They've said they don't think that marriage is necessary at this point in their lives.
John Joseph Corbett (born May 9, 1961) is an American actor and country music singer. He is known for his roles as Chris Stevens on CBS' Northern Exposure and as Aidan Shaw on HBO's Sex and the City. He reprised the latter role for the film sequel Sex and the City 2 (2010). Corbett also portrayed the male lead, Ian Miller, in the romantic comedy film My Big Fat Greek Wedding (2002) and its 2016 sequel. Corbett starred as Max Gregson on Showtime's United States of Tara, recurred as Seth Holt on NBC's Parenthood, and starred as Josiah "Flash" Bacon on FX's Sex & Drugs & Rock & Roll. Aside from acting, Corbett has released two country albums, including his Billboard-charting self-titled debut. ...more on Wikipedia
Age: 57
Birthplace: USA, West Virginia, Wheeling
see more on John Corbett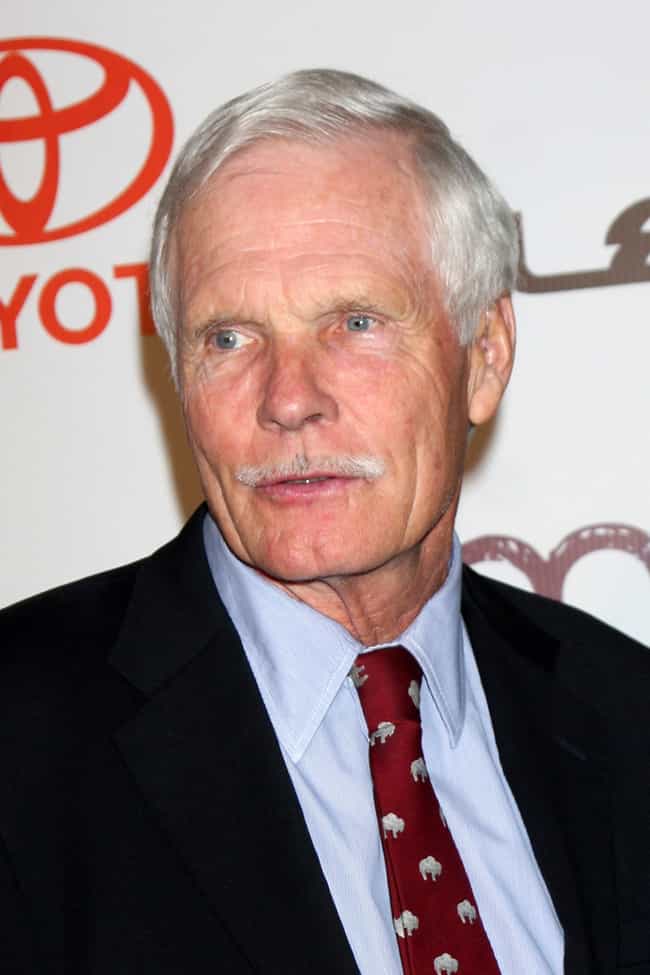 One thing Bo Derek and businessman Ted Turner had in common around the year 2000 was that they had both recently suffered heartbreak. Derek had lost her husband, and Ted Turner's marriage with Jane Fonda collapsed. So it'd make sense that, upon meeting, Derek and Turner would've sparked off a healthy relationship.
Sources claim that Turner courted Derek in 2000, just a few months after his relationship with Fonda ended. The couple, however, was very discrete about the ordeal. Friends of Derek and Turner claimed that they were just friends, and that nothing intimate had developed.
Robert Edward Turner III (born November 19, 1938) is an American media proprietor, producer, and philanthropist. As a businessman, he is known as founder of the Cable News Network (CNN), the first 24-hour cable news channel. In addition, he founded WTBS, which pioneered the superstation concept in cable television, which later became TBS. As a philanthropist, he is known for his $1 billion gift to support the United Nations, which created the United Nations Foundation, a public charity to broaden domestic support for the UN. Turner serves as Chairman of the United Nations Foundation board of directors. Additionally, in 2001, Turner co-founded the Nuclear Threat Initiative with US Senator Sam ...more on Wikipedia
Age: 80
Birthplace: Cincinnati, Ohio, USA
see more on Ted Turner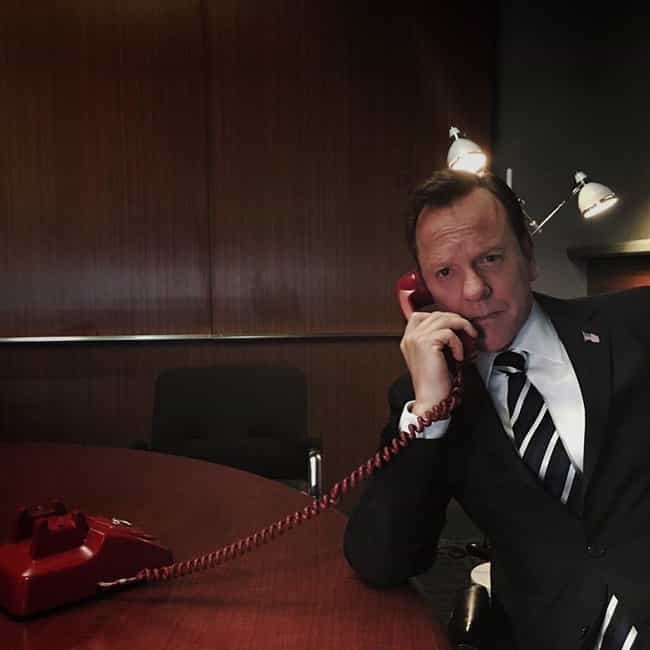 While playing the field in the year 2000, just two years after the death of her longtime husband, Bo Derek met Kiefer Sutherland. Sutherland -- an actor who was engaged to Julia Roberts in the early '90s -- was 10 years her junior.
Those close to the couple claim that Derek was super giddy and happy with this relationship. Unfortunately, it didn't last long.
Kiefer William Frederick Dempsey George Rufus Sutherland (born 21 December 1966) is a British-Canadian actor, voice actor, producer, director, and singer-songwriter. He is known for his role as Jack Bauer in the Fox drama series 24 (2001–2010, 2014), for which he won an Emmy Award, a Golden Globe Award, two Screen Actors Guild Awards, and two Satellite Awards. He is the son of Canadian actors Donald Sutherland and Shirley Douglas and the father of actress Sarah Sutherland. He has also starred as Martin Bohm in the Fox drama Touch, and provided the facial motion capture and English voices for Big Boss and Venom Snake in the video games Metal Gear Solid V: Ground Zeroes and Metal Gear Solid V: ...more on Wikipedia
Age: 52
Birthplace: England, London, Paddington
see more on Kiefer Sutherland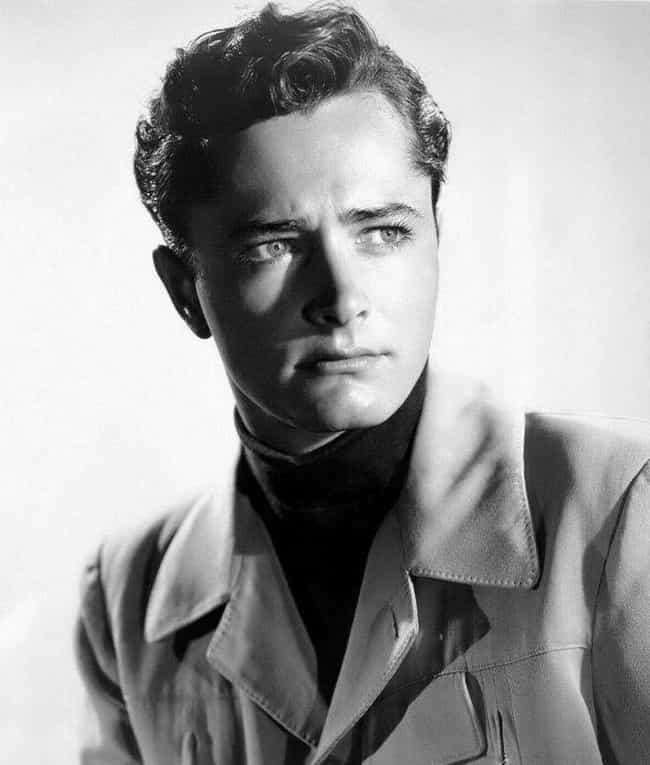 Bo Derek met film director John Derek when she was just 16. They fell in love, and by the time she was 18, they decided to marry in 1973. He was 30 years her senior. Bo and John Derek remained married until John passed away in 1998 of heart failure.
John Derek was said to have mentored Bo, shaping her into a star, although she denies this claim. He is, however, the mastermind behind the iconic gold cornrow hairdo in the film 10.
John Derek (born Derek Delevan Harris; August 12, 1926 – May 22, 1998) was an American actor, director and photographer. He appeared in such films as Knock on Any Door, All the King's Men (both 1949), and Rogues of Sherwood Forest (1950). He was also known for launching the career of his fourth wife, Bo Derek. ...more on Wikipedia
Age: Dec. at 72 (1926-1998)
Birthplace: Los Angeles, USA, Hollywood, California
see more on John Derek