Feminism
Bobby On 'King Of The Hill' Is A Low-Key Progressive Hero

The feminism of animated characters like Lisa Simpson (The Simpsons) and Tina Belcher (Bob's Burgers) seems easily identified. But let's not forget that King of the Hill's Bobby Hill is a low-key feminist as well, and his gender-fluid behavior and progressive activism stands in sharp contrast to many of the characters and settings that surround him. Though it may not seem immediately obvious, King of the Hill features a plethora of progressive moments - and most center in some way on Bobby.
For 13 seasons, King of the Hill was a Fox staple, an animated sitcom chronicling the lives of propane salesman Hank Hill, his overly confident, Boggle-champion wife Peggy, and their son Bobby. Set in the small fictional suburban town of Arlen, TX, King of the Hill managed to be both a celebration of Southern life and a scrutiny of its more problematic elements. The show didn't shy away from storylines involving complex topics, and it always addressed these issues with sensitivity and raucous humor. Although the show finally stopped airing new episodes in 2010, it continues to enshrine an earnest family learning and doing their best.
Peggy is a smart and independent woman; it is likely from her that Bobby honed his sensibilities. But on many occasions, he proves himself to be even more progressive than his mother, showing that Bobby is an openhearted, sensible, free-thinking kid all on his own. To underscore that point, take a look at some of Bobby Hill's most progressive moments.
He Doesn't Follow Gender Norms And Expectations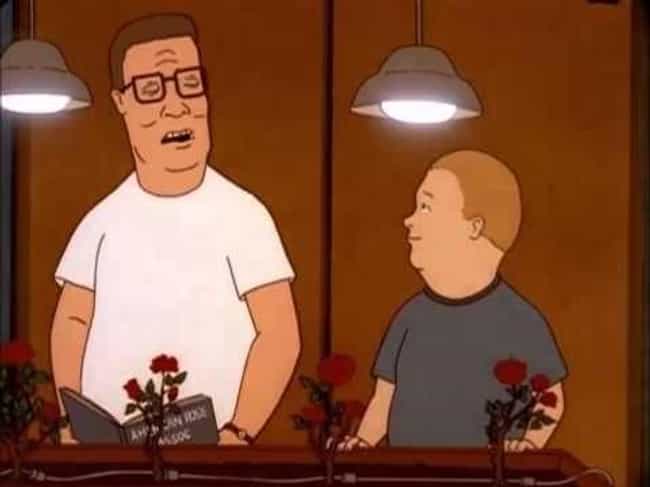 Hank Hill is very entrenched in his unabashedly male gender norms and wants nothing more than for his son to follow in his footsteps. But Bobby continuously challenges what's expected of him to buck gender norms and traditions. Numerous episodes feature a different example of this. In one episode, Bobby proudly takes a self-defense course geared towards women ("That's MY purse! I don't know you!").
In another, he quits football to grow roses. When Hank prohibits him from having a rose garden, Bobby starts a hydroponic version in his bedroom closet.
Yet another episode features Bobby's on-again, off-again girlfriend, Connie, as she wins him a pink teddy bear in an arcade claw machine. Bobby proudly carries the bear around with him, explaining to Hank, "She won it for me!"
He Admits He Finds Certain Men Attractive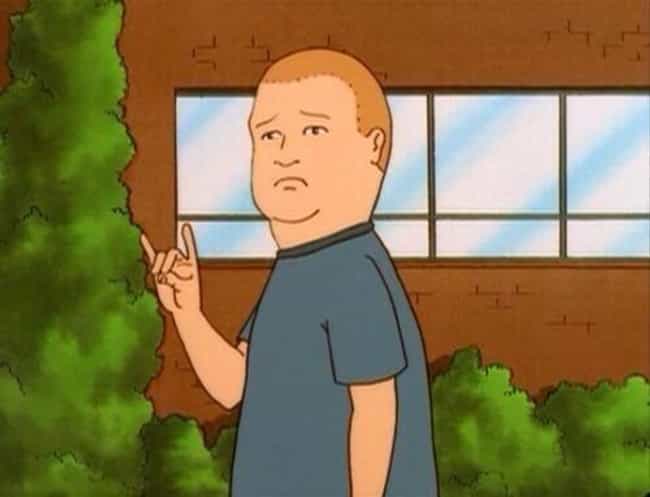 Bobby Hill may be straight, but he's not at all narrow-minded. He has no problem admitting when he finds another man attractive, as he does in the episode "Life in the Fast Lane, Bobby's Saga."
In this episode, Bobby swoons: "I like Jeff Gordon. He's handsome!"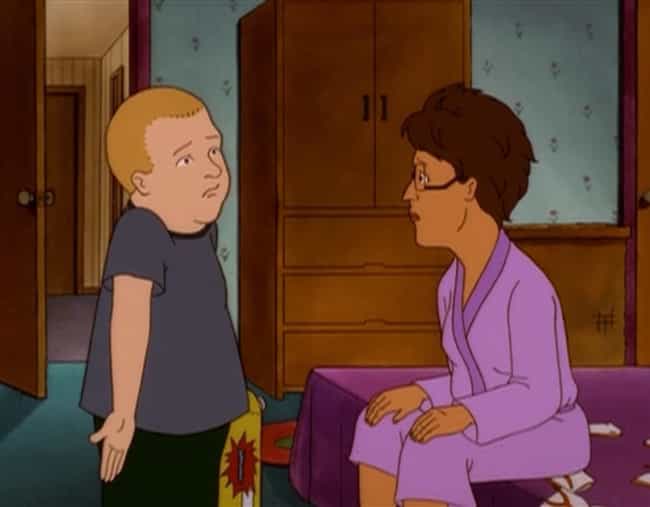 Unlike many overweight TV characters, Bobby has no issue with his size. He seems very comfortable in his own skin. In fact, he even consoles Peggy when she is despondent over her large feet. While comforting her, Bobby says:
Mom, I'm fat. But big deal. I don't feel bad about it, and you never made me feel bad about it. And just because there are people out there who want me to feel bad about it doesn't mean I have to. So Bobby Hill's fat. He's also funny, he's nice, he's got a lot of friends, a girlfriend. And if you don't mind, I think I'll go outside right now and squirt her with water. What are you going to do?
He Boycotts Thanksgiving In Solidarity With Native Americans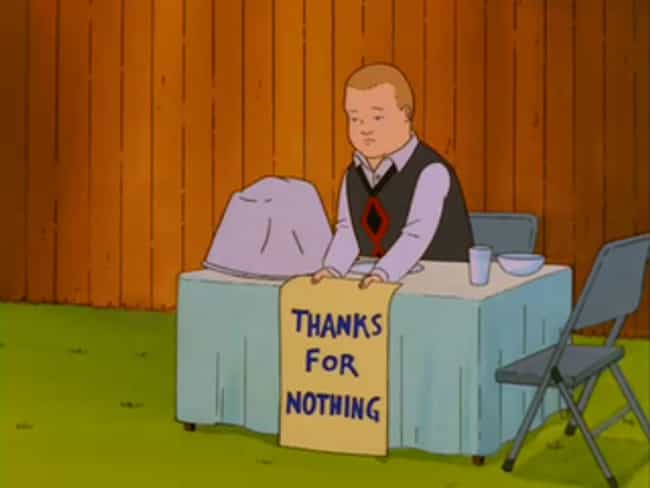 It's often posited that modern feminism will only be successful if it is intersectional. Bobby Hill received this message loud and clear. He is always sensitive to the experiences of other marginalized communities and consciously stands in solidarity with them, as evidenced in the episode "Spin the Choice."
After hearing John Redcorn give a presentation at Arlen Elementary about the history and current plight of Native Americans, Bobby boycotts Thanksgiving: "Dad, you and your... people [took] hundreds of thousands of acres from John Redcorn, and now you celebrate by frying a turkey?" Bobby asks Hank, incredulous. "When does [it] end?"