Total Nerd
16 Bob's Burgers Fan Theories That Are Just Crazy Enough To Be True

Updated September 27, 2019
257.1k votes
40.4k voters
1M views
16 items
List Rules Vote up the Bob's Burgers fan theories that seem the most plausible. Vote down the ones that just don't add up.
Bob's Burgers has developed a fierce fan base that has spawned some wild fan theories. There's just something so incredibly refreshing about the show — whether it's Tina Belcher's unique views on feminism, Linda's mission to love and nurture her childrens' quirks, or Gene's undeniable musical ability. Some of these Bob's Burgers conspiracy theories highlight the Belchers' oddities, helping them rank as one of TV's most progressive families, but others remain Bob's Burgers mysteries. Seriously, things take a dark turn very quickly when you get into the depths of Reddit.
With great popularity comes great fan theories. It's happened with all of Bob's Burgers' predecessors, including The Simpsons and King of the Hill. But how do these theories actually rank? These fan theories about Bob's Burgers may help you to think beyond the surface elements of the show.
back to page 1
Jimmy Jr.'s Best Friend Zeke Is Secretly Gay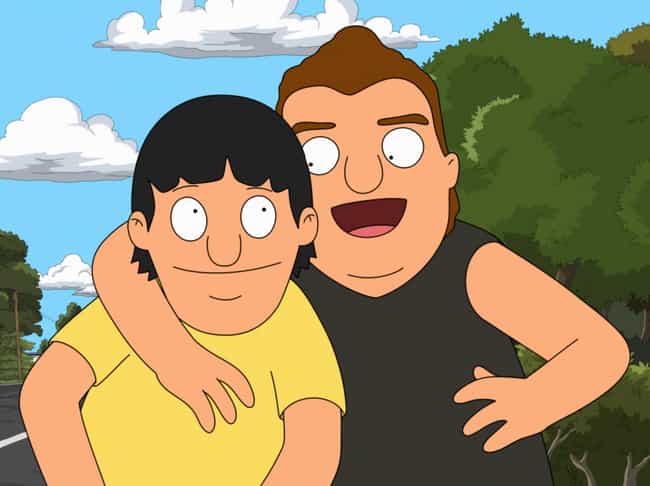 Zeke, Jimmy Pesto Jr.'s close friend and wrestling buddy, may actually be a closeted homosexual, according to this Tumblr fan theory. The theory alleges that this is the reason Zeke is always hanging around Jimmy Jr., and why he pulled down his underwear in the locker room.
Zeke also doesn't show any interest in Tammy when Tammy develops a crush on him (but maybe she's just not his type).
Gene Belcher Is Transgender
Gene Belcher is known as a jokester, but he may not actually be joking when he refers to himself as a woman. One fan theory suggests Gene is either transgender or gender fluid. Here's the proposed evidence: he has often referred to himself in female form, saying things like "We're working girls now," and "I was born to be a mother."
In one episode, Louise even refers to Gene as the "good daughter." Others argue that Gene does sometimes project distinctly male behavior, so it is possible he's gender fluid rather than transgender.
Bob Opened His Burger Joint To Cope With Linda's Death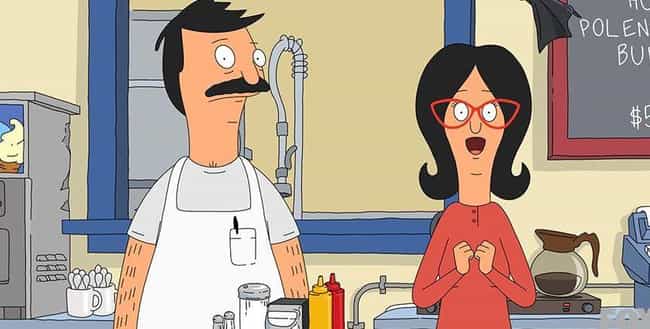 This is perhaps the most common Bob's Burgers fan theory, laid out here by Redditor geargirl. Linda's death drove Bob to open a restaurant, where he hallucinates his family in an attempt to cope with his loss. This is why his burger joint is next to a funeral home, and why Mort constantly visits. They became close friends after he helped deal with Linda's funeral. Mort becomes worried about Bob, and wants to make sure he's okay.
Fans also note that Bob's insanity is on display in the second episode, where he spends several days inside the false walls of the restaurant and has vivid paranoid hallucinations. Teddy comes in to start helping out, because no one else is around to run the actual restaurant while Bob is stuck in the walls. Teddy looks so tired all the time because he's exhausted from caring for Bob and running his restaurant. He indulges his fantasy and pretends to be a customer. In the episode, Teddy eventually calls Linda's parents to help coax Bob out of the wall, because he's clearly suffered a clear mental break related to her death.
Also, Bob is actually the most "normal" person in the series, at least when compared to his family. This is because they're all wacky hallucinations.
Louise's Bunny Ears Are A Nod To Marge Simpson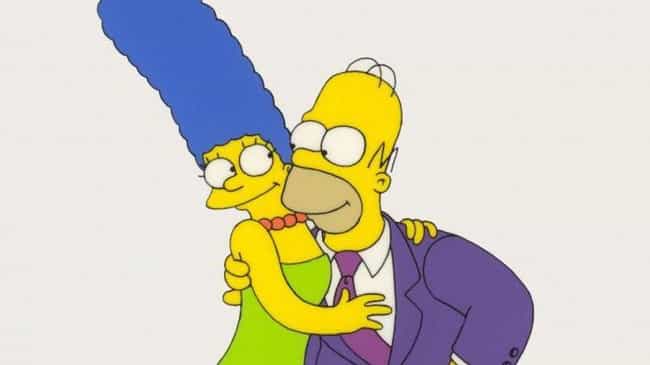 One fan theory by Redditor Fatdude6 suggests Louise's bunny ears were written into the show as a nod to Marge Simpson. Originally, The Simpsons planned to air an episode where it was revealed Marge was hiding mutant rabbit ears under her hair. While the episode was scrapped, it was referenced in the arcade game, in which you can clearly see bunny ears when Marge gets electrocuted.