Entertainment
34 Incredible Tattoos Inspired by Bob's Burgers

15.4k votes
2.4k voters
563k views
34 items
Is your love for the Belcher family so strong that you'd love to get a tattoo of one of your favorite Bob's Burgers characters permanently inked in your skin? These are some o the best tattoos of Tina, Louise, Gene, Bob, and Linda. Before you launch into your best Tina impersonation ("Uhhhhhhhhhhhhh!"), take a look at the best Bob's Burgers tattoos below.
Maybe you'd like to get a tattoo that proudly display's Tina's love of butts. Or maybe you'd prefer seeing the world through Louise's snarky sense of humor. Perhaps you'd even prefer a tattoo that captures Gene's goofball sense of humor. These Bob's Burgers tattoo ideas also promote Linda's love of wine, Bob's pursuit of burger artistry, and of course, all the burger puns you could dream of.
Bob's Burgers tattoos allow the wearer to seek out other people in life who have a similar world view, and have stood to learn a few lessons from the Belcher family. Don't panic. That cow will eventually come down from the second floor. Toilet turkey isn't the end of the world. Some raccoons just happen to be gay. Love and acceptance for the weird and unusual is all around you, if you choose to seek it.
Vote up the best
Bob's Burgers
tattoos below, and be sure to let us know what you think in the comment section.
Tina's Sweet Side Ponytail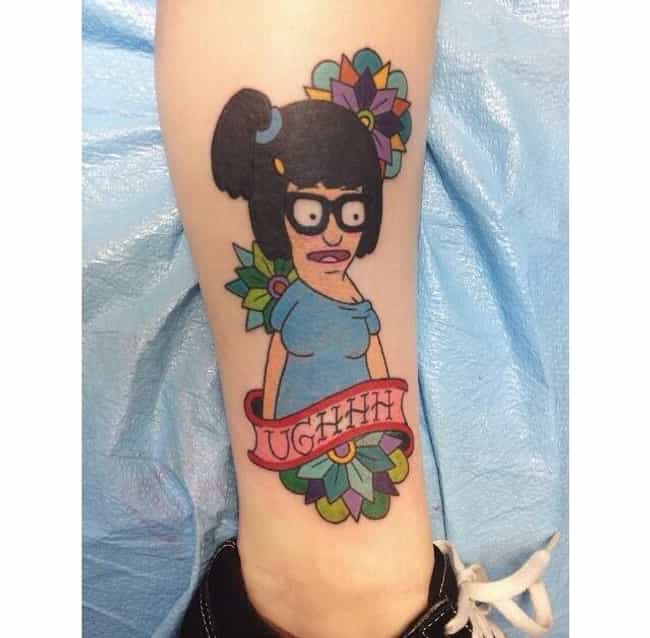 This tattoo totally captures Tina's essence. Her groan has become a universal sound that can evoke surprise, angst, frustration, gassiness, or anything Tina is feeling.
Source: @bansheebotpete
Source:
TattooDo

Is this cool?
Louise's Excellent Eye Twitch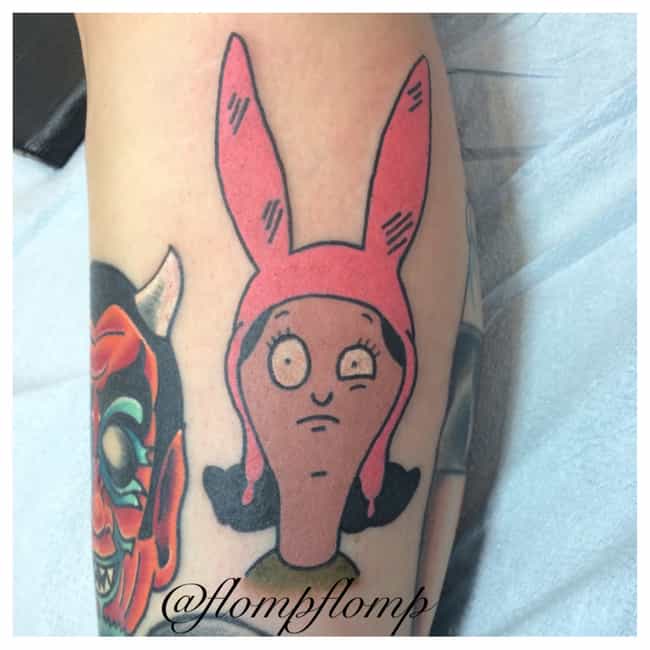 This Louise Belcher tattoo serves up the very spirit of America's most non-parentable child.

Tattoo: @flompflomp
Source: eatgeekplay


Is this cool?
This Belcher Family Portrait Tattoo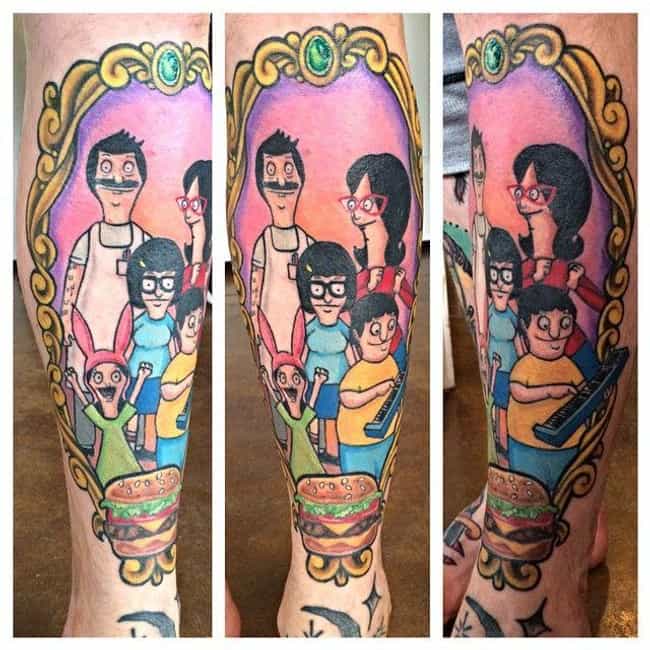 Ellie Maher captured the very essence of the show with this amazing, elaborate calf shrine.
Source:
TattooDo

Is this cool?