True Stories

13 Times Dead Bodies Were Actually Set Up to Look Alive at Funerals

Some people want to be buried, others prefer cremation, while some wish to be frozen on ice in the hopes of a future resurrection. And then there are people who want their bodies set up to look alive at their funerals. Yes, it's a thing. Much like the stuffed wild animal exhibits seen in a museum, certain funeral homes have developed special embalming techniques that allow them to pose your and friends and family members in any particular moment in time, whether it's catching a cab, sitting on the toilet, or yelling at traffic from their car. While the practice may seem a bit dark, macabre, and life scarring, everyone grieves differently!
Poker Player's Body Set Up Playing a Hand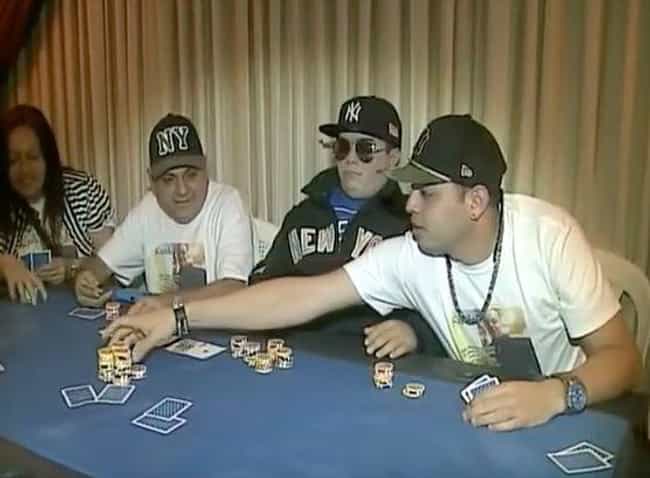 After Henry Rosario Martinez died of an alcohol and drug overdose in January 2016, his family opted to let him play one last game of cards. The 31 year old, who was an avid gambler during his life, was embalmed sitting at a poker table, cards in hand. Friends and family in Barceloneta, Puerto Rico, took turns posing for photos with the deceased, gambling alongside him. However, it's unclear how far the game progressed what with one of the players being a corpse. At least he had the perfect poker face.
This Guy Married His Dead Girlfriend at Her Funeral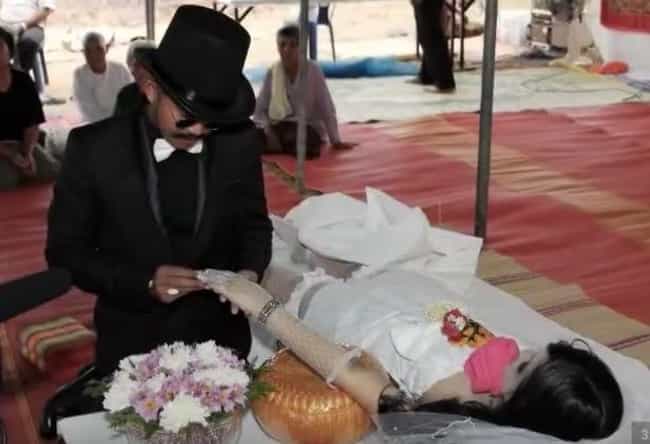 Chadil Deffy and Ann Kamsuk planned to marry during their 10 years of dating, but never found the time. After Kamsuk passed away in a car accident on January 3, 2012, Deffy didn't let a little thing like death stop him from tying the knot. Instead, he dressed his dead bride in a wedding dress and held a marital ceremony/funeral in Surin, Thailand. Deffy, a television producer, posted footage of the ceremony online and it didn't take long to go viral. Sure, the bride had cold feet, but it beats dying alone.
Family Poses Dead Brother in Green Lantern Costume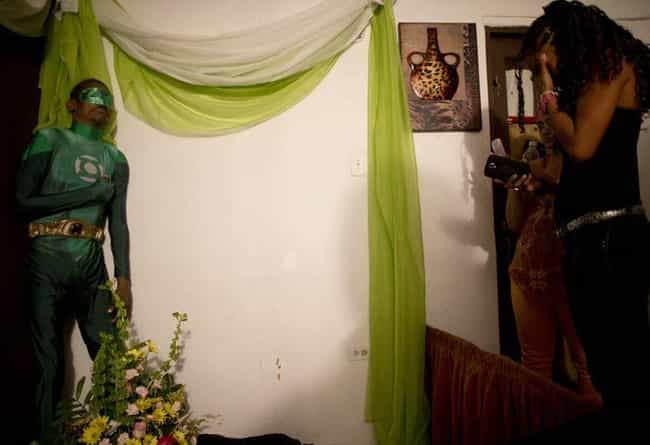 Be careful what you're wearing when you go. After Puerto Rican Renato Garcia found a Green Lantern costume in a bag of donated clothes, he donned the outfit frequently in the weeks before his February 2015 death, from respiratory issues. So, for his wake, friends and family decided the best course of action was to dress him up in the superhero outfit and prop him up against a wall in his sister's apartment. According to his sister, he never discussed his funeral wishes. But hey, when in doubt, dress him in a green jumpsuit and mask, right?
Corpse of a New Orleans Socialite Posed Popping Champagne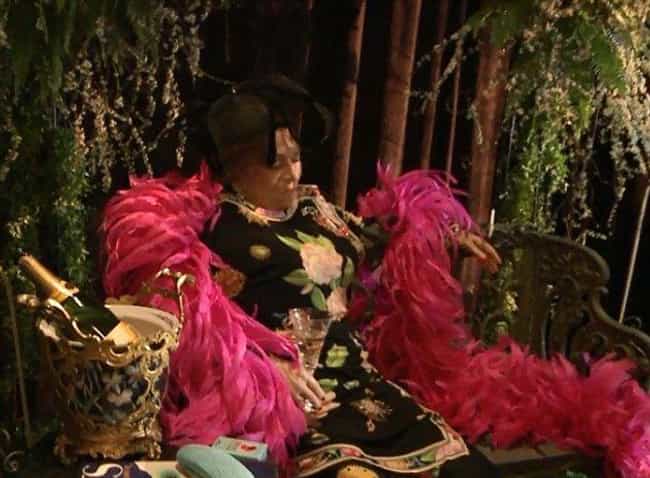 Never one to miss a party, New Orleans socialite Mickey Easterling celebrated her transition into the afterlife by popping bottles. After passing from a long illness on April 14, 2014, Easterling was the centerpiece of her own memorial party. She was posed on a bench in a feather boa, with a cigarette holder in one hand and Veuve Clicquot in the other. Oh, and her diamond-studded "Bitch" pin on her chest. Easterling is remembered as a staunch community activist, and she continued to make a statement from beyond the grave.