Airplanes
Boeing Airplanes and Aircrafts

Boeing is one of the top aircraft manufacturers in the world. This is a list of all Boeing airplanes and aircraft types, with images, specs, and other information. These active and retired Boeing planes are listed in alphabetical order, but if you're looking for a particular aircraft you can look for it using the "search" bar. The Boeing aircrafts on this list include all planes, jets, helicopters, and other flying vehicles ever made by Boeing. Unless you're an aviation expert you probably can't think of every aircraft made by Boeing, so use this list to find a few popular Boeing planes and helicopters that have been used a lot in the course of history. Looking for a list of Boeing military planes, or Boeing jets? This list is a great place to start your search!
List is made up of many different aircraft, including Boeing B-17 Flying Fortress and Boeing B-52 Stratofortress.
This list answers the question, "What aircrafts are made by Boeing?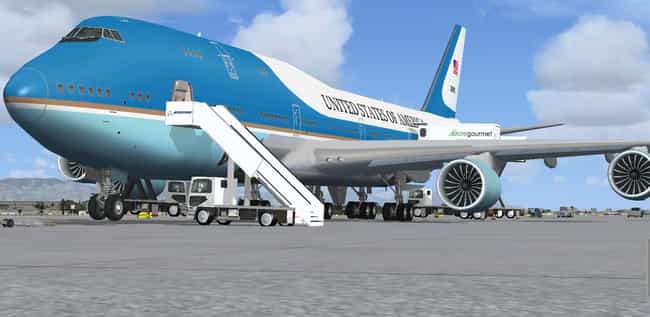 Air Force One is the official air traffic control call sign of a United States Air Force aircraft carrying the President of the United States. In common parlance the term refers to those Air Force aircraft specifically designed, built, and used for the purpose of transporting the president. The Presidential aircraft is a prominent symbol of the American presidency and its power. The idea of designating specific military aircraft to transport the President arose in 1943, when officials of the United States Army Air Forces – the predecessor to the U.S. Air Force – became concerned with relying on commercial airlines to transport the President. A C-87 Liberator Express was reconfigured for use ...more on Wikipedia
Type: Boeing 747-200B
Manufacturer: Boeing
Introduced: Aug 23 1990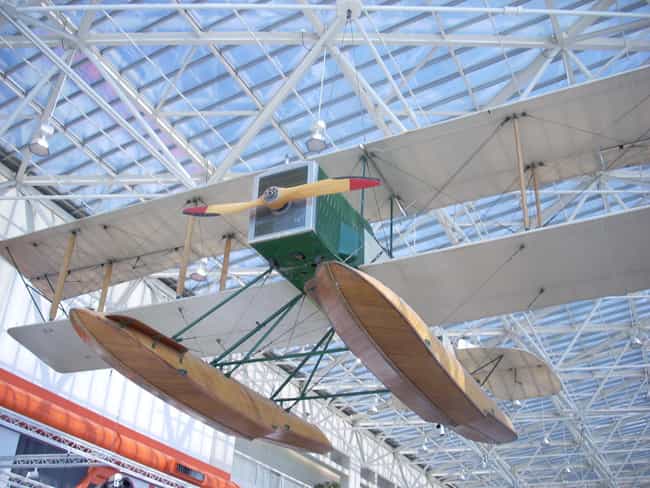 The Boeing Model 1, also known as the B & W Seaplane, was a United States single-engine biplane seaplane aircraft. It was the first Boeing product and carried the initials of its designers, William Boeing and Lt. Conrad Westervelt USN. ...more on Wikipedia
Manufacturer: Boeing
Designer: William Boeing, George Conrad Westervelt
Length (m): 8.38
Maiden Flight: Jun 15 1916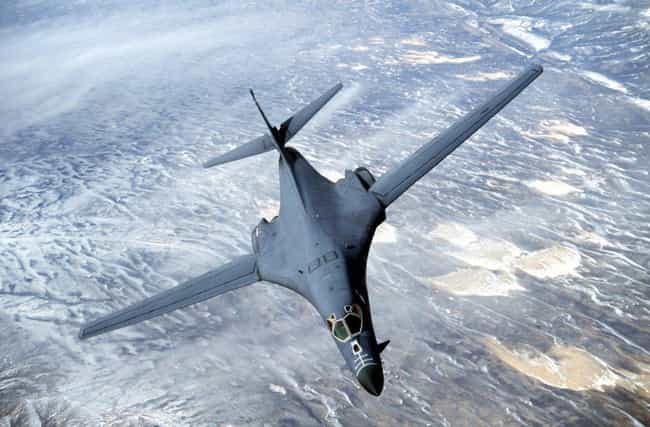 The Rockwell B-1 Lancer is a four-engine supersonic variable-sweep wing, jet-powered heavy strategic bomber used by the United States Air Force. It was first envisioned in the 1960s as a supersonic bomber with Mach 2 speed, and sufficient range and payload to replace the Boeing B-52 Stratofortress. It was developed into the B-1B, primarily a low-level penetrator with long range and Mach 1.25 speed capability at high altitude. Designed by Rockwell International, development was delayed multiple times over its history due to changes in the perceived need for manned bombers. The initial B-1A version was developed in the early 1970s, but its production was canceled, and only four prototypes were ...more on Wikipedia
Type: Strategic bomber
Manufacturer: Boeing, Rockwell International, Meritor, Inc.
Introduced: Oct 01 1986
Length (m): 44.5
Engine Type: General Electric F101
Accidents: B-1A 1984 crash, B-1B Texas 1988 crash, B-1B Colorado 1987 crash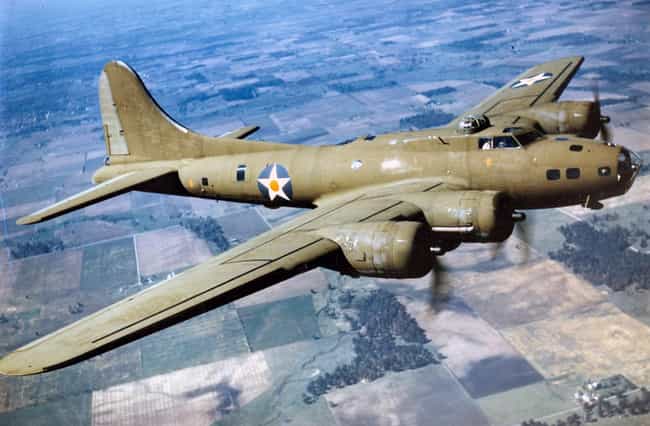 The Boeing B-17 Flying Fortress is a four-engine heavy bomber aircraft developed in the 1930s for the United States Army Air Corps. Competing against Douglas and Martin for a contract to build 200 bombers, the Boeing entry outperformed both competitors and exceeded the Air Corps' expectations. Although Boeing lost the contract because the prototype crashed, the Air Corps was so impressed with Boeing's design that they ordered 13 more B-17s for further evaluation. From its introduction in 1938, the B-17 Flying Fortress evolved through numerous design advances. The B-17 was primarily employed by the United States Army Air Forces in the daylight precision strategic bombing campaign of World War ...more on Wikipedia
Type: Strategic bomber
Manufacturer: Boeing
Introduced: Apr 01 1938
Designer: Edward Curtis Wells