Music
Bonnaroo 09 Liveblog

"Liveblog" of Bonnaroo 2009. Bonnaroo 09 Reviews, some Setlists, etc. Listed in order of preference, not schedule order. Continually updated.
5PM Sat update: In the middle of a no-win situation; that would be the combo of Mule>Wilco>Volta (3 of my alltime fave live bands, followed by another, The Boss). It will be impossible to see all of Mule or Wilco due to overlap. I will have to split the baby.
12:30 AM sat update - i did my best. i have seen a lot of amazing rock. it is entirely possible that this day, Sat June 13, 2009, will prove to be my best-ever single day of Rock (one must count sets that start in the early AM as part of the prior day, to be fair). The key variables will be a) my stamina. b) Nine Inch Nails, who are going on at 1am, and who were one of if not the absolute best sets of music i saw last year.
2AM Sat/Sun AM stop the presses:
Trent Reznor of Nine Inch Nails announces this is their last show ever in US at Bonnaroo
7:40PM Sun - it's current up to this point. Phish closing headline performance is the last thing on agenda. I need coffee.
10:10 PM Sun.
Coffee in bloodstream and halfway thru Phish there is BIG news: Bruce Springsteen is on stage performing with Phish. 3 songs so far. see details below.
Make sure to check out
my review of Bonnaroo 2012
and to see other music festival reviews go here:
http://www.ranker.com/profile-of/clark-benson
.
Ranker may collect a commission from links on this page.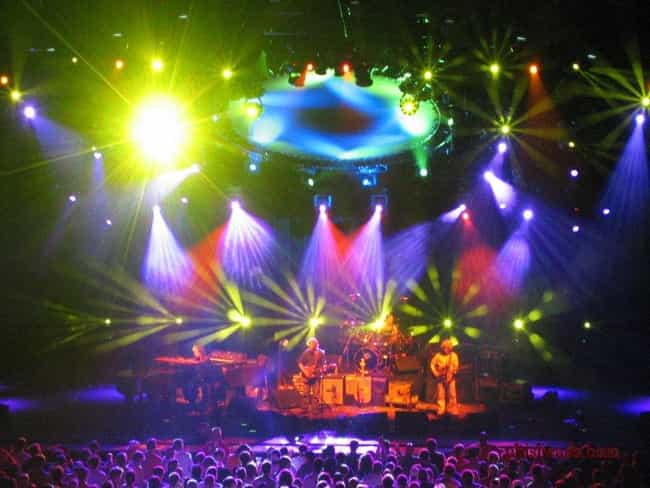 Head over to main stage.
Find decent spot and park ass on ground.
Start to tire as 11pm start time passes.
Lights go out. Chords to 'chalkdust torture'
commence.
Limbs start flying or at least noodling.
Sudden slap as beach ball makes contact with face.
Phish have arrived.
Overall, a STUNNINGLY great set. As good as 1998-era Phish. Everyone sounded in fine form. Killer setlist as well which can be one of my major peeves with Phish as i loathe about 20% of their material.
As an added bonus, they didn't take a set break instead playing a solid 3hrs all thru, which was very thoughtful for my 41 year old body that can't rebound like it used to after sipping vodka + for 10 hours...
see more on Phish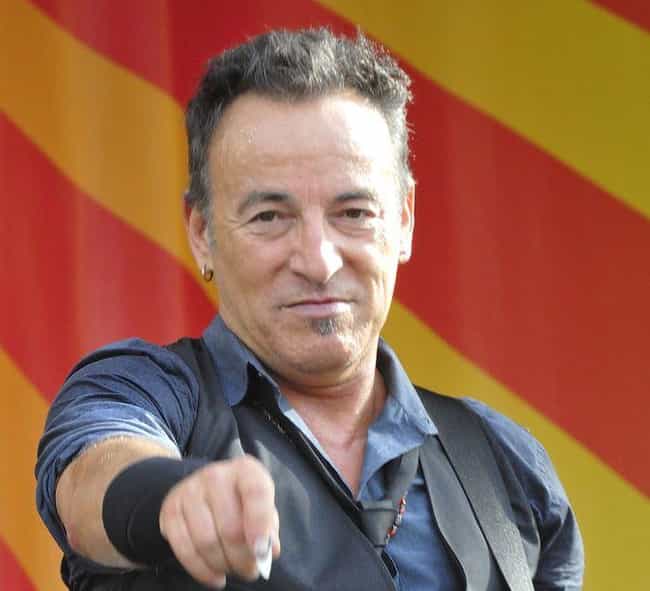 The Boss is rocking the house (frankly there is almost no chance that this would NOT be the case). After an opening Badlands the set may me a bit weighted towards the new record for a 10pm sat at a festival, but the audience, myself included, is still way into it
Bruce continues to be the consummate , Bono-level frontman. Still some boring song choices like Raise Your Hand in the first hour, in general high energy but lackluster in song choice except for the welcome surprise of Youngtown, one of my absolute fave post reunion E Street tracks. And yes, Nils still rocked all over the stage at the end, even post-surgery.
Then quite a curveball. Springsteen spends half of Raise your hand
grabbing signs from the audience. One is for 'Santa claus is coming to town'. Bruce: "it's too f**king hot for Santa". But they play it anyway, a full version, sloppy yes except for clarence's spot on "ho ho
hos". The stoners (ie 60% of aud) go nuts. Up next: growin up. Then The River, and one other classic. We are in the Zone.
The rest of the set is Excellent, as is my mood as i get right up front center, basically "10 rows" back. Apparently this is only the 2nd festival ever for the E Street band, which is surprising - while i've never known them to do a US festival, i had thought they had played a bunch in Europe.
It's a great show, crowd went nuts throughout, though i have definitely seen more enthusiastic and more packed bonnaroo crowds. Probably the most interesting thing was that the crowd went more ballistic for the combo of Radio Nowhere/Lonesome Day/Rising than they did for Growin Up/The River/Promised Land (maybe i'm getting Promised Land wrong but it was a classic and they did play PL tonite). that was kinda cool to see; having seen The Boss in arenas with older crowds, it was great to see the "oughts" material standing up with the twentysomethings.
By the same token, the setlist was pretty stale for a "Brucehead". But you gotta expect a more general set at a festival so I'm not going to dock him many points there.
I'm going to keep Phish at #1, mainly due to the earlier setlist weakness and the surprising perfectness of the Phish Friday show, but this was a hell of a set of Rock.
see more on Bruce Springsteen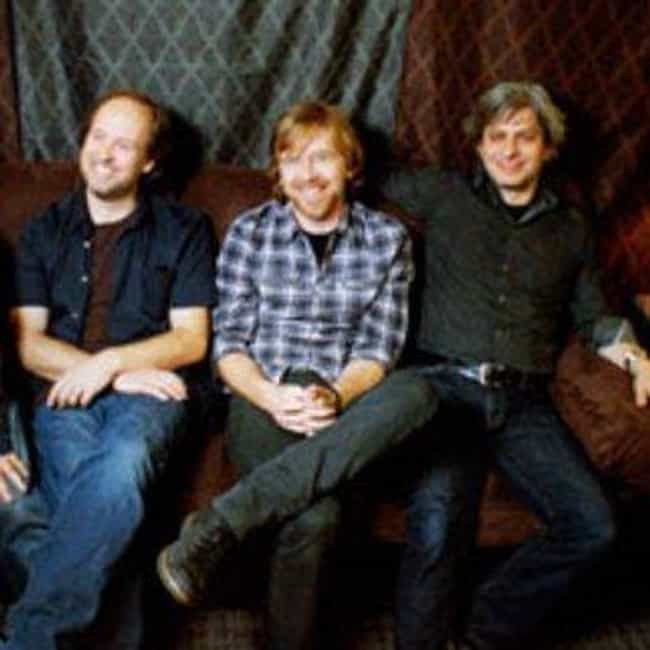 Phish start things off on the wrong foot w me by opening with "AC/DC Bag". I really dislike this wet fish of a song iho I realize many Phish Heads hold it in high regard. It dawns on me that the Friday nite show contained no total clunker phish perennials, and one song on we've already eclipsed that.
Next up a fine NICU. But then, the morinic Gotta Jiboo. It's sunday nite of a long weekend and getting worried about keeping my energy levels. Luckily ensconsed in bleachers.
At this point there is Already Almost No Statistical chance that this show will surpass Friday
But they start to narrow the odds w better song choices, bringing me back into the game. Just finished insane Character Zero and now into an almost quadrophenic Tweezer. (and a killer Bathtub Gin) Things have gotten a LOT better.
Some more great playing - we're about 90mins in and it's become a pretty hot set, I am back in the game with better music and an iced cappuccino in my veins.
Trey goes into a story about the first show he ever saw, age 11, a show that has rarely been surpassed. The Boss at some long forgotten 3000 seater on the East Coast.
Bruce Springsteen comes out. We are now in Rock History territory.
Unfortunately, for me at least this collaboration was more Misery than History. 3 songs. 3 REALLY REALLY BAD song choices.
"Mustang Sally" - not surprising. I don't like it when Phish plays anything resembling the blues, nor do i need to hear this song again. It's OK for what it is, cool to see the Boss up there.
"Bobby Jean" - it was bad enuf that Springsteen played 2 songs off the loathesome Born In The USA album last nite, now I have to hear him play an impossible-to-jam-song with Phish.
"Glory Days" - ditto, plus he played it last nite.
I get the sense that the Phish guys never really got too deep back into the Boss after that, because why would they pick those 3 songs? Nonetheless, a once-in-a-lifetime kinda thing.
It's 10:40PM, set break. i am not going to last past midnite no matter how good things get
Update: I lasted till 12:15, they were finishing up (i heard a Suzie Greenberg encore as i was walking to car) 2nd set was much better for my ears than the first, starting with a killer deep jammy "Rock and Roll" and never really letting up. Definitely a set i need to get a recording of. Overall I'm going to stick the Sunday Phish show behind The Boss's Sat set, mainly because of the first set inconsistencies, but i am still very happy to see Phish back in the game in full form. It's one of those things where i didn't realize how much i missed them till i found myself deep in the groove. Hopefully the rumors of something Left Coast will turn out to be true.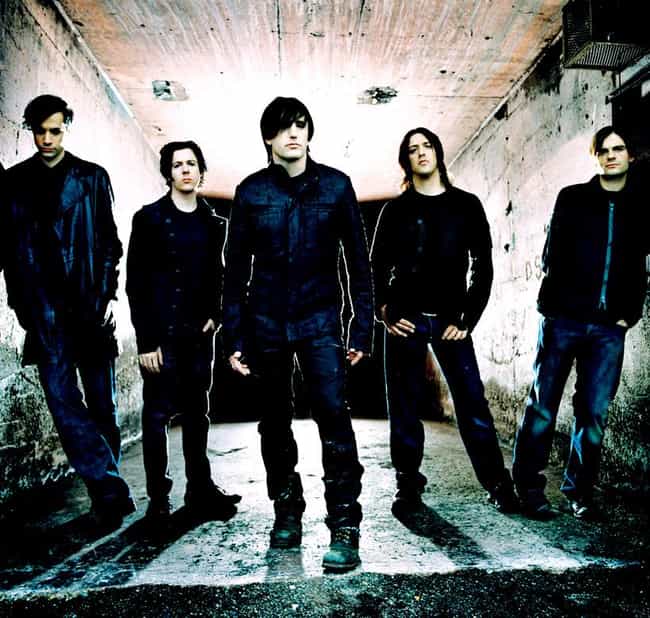 First off - let's get it out of the way - Nine Inch Nails announced from the Bonnaroo stage that this would be their last ever US show. Trent Reznor has been saying they would be taking a LONG break from touring after this tour, but this is the first he has publicly said it would be their last show in the States (they are headed to Europe on this tour next). Probably just something said after fatigure - I'm sure after a long hiatus he will rethink things, as Reznor after all is NIN for all intents and purposes. But who knows.
90 mins into the latenite set, which had already been tailored into a 1am saturday night at a festival style show, reznor annouced,after introducing the band, that this will be the last US NIN show, as per reznor "I just can't do this to myself anymore" after thanking the audience and the fans who have stuck with nine inch nails all these years"
The set was already an atypical one, likely specifially crafted to be more exploratory for this particular set time. A song they wrote with Saul Williams was played, the members of Dillinger Escape Plan (playing Sun) came out for a even-thrashier-than-usual "Wish", one of the encores was the cover of Joy Division's "Dead Souls" (off The Crow soundtrack), etc. No "Closer", though they did pull off a stunning "Hurt" as the final track.
The set to my eyes seemed to have some of the oddities/slower tracks that he was playing on the NINJA tour with Janes just recently, as well as a few of the ambient interludes from last years tour. It was not the tour de force of last year's Lollapalooza headline slot- the stage show wasn't as built out and the setlist wasn't packed with classes. Very cool show and glad to see something so different. We'll call it #4 for the weekend so far. (
Sunday will be a lighter day for me. Probably a good thing for my sanity and stamina.
see more on Nine Inch Nails