Bonnaroo

Bonnaroo 2012 Reviewed + Ranked

List Rules Ranked by how much I dug the set, basically.
Reviews, videos, and setlists of the Bonnaroo Festival 2012, all 25 artists that I saw. Ranking and reviewing all the music I caught live at the Bonnaroo Fest in Manchester, TN. Overall, a strong festival - not the best Bonnaroo I've been to (one of these days I will rank rock festivals themselves against each other), but a great time nonetheless.
Headliners this year are Radiohead, Red Hot Chili Peppers, and Phish - a pretty top-knotch set of headliners, but there are also great young bands like Alabama Shakes, Michael Kiwanuka, and Gary Clark Jr. making their Bonnaroo fest debuts earlier in the day. 2012 is a pretty solid Bonnaroo lineup, and has benefitted from some late additions including Danzig Legacy and Sharon Jones. Video footage of each band added when it can be found on Youtube. Consider this to be an overall Bonnaroo 2012 review.
I'd also like to add that thought I didn't actually watch Skrillex, we caught about 20mins of his set from a distance while stopping for some food and "regrouping" to head back to crash for the night, and I was pretty impressed. While it's not quite my style of electronica, seeing the live show I totally "get it". I didn't include Skrillex in the rankings because without actually being engaged in watching the band, it's not really fair to rank them.
First set: it is drizzling throughout. The opening (DWD/Funky Bitch/Moma Dance) bores me (and much of the crowd) silly. But then it picks up a bit and a half hour in Kenny Rogers joins for . . . The Gambler. A classic goofy-yet-solid Phish moment. The rest of the set is pretty good - I'd give it a B+ (C+ without the Kenny Rogers)
2nd set:
After a shorter-than-usual break (respecting the crowd being in the rain and all, though it has stopped raining by the start of this set), they come out with a noticably higher energy level, playing a song I recognize but don't think I've heard Phish cover. It takes me a minute but it's TV On The Radio's "Golden Age". Wow. This sets the tone, and they never let up this set is as good as their Friday night at Bonnaroo 09, which is about as good as a Phish set can get. Audibles were certainly called - Trey hijacked a pretty strong Hood Ending and went into Light - and what a version of Light, easily the best I've heard (see video around 9:40, Trey veers away from the ending coda to Hood). No other guest stars or weird setlist oddities - just a stellar, stellar show.
Setlist-
Set One:
Down With Disease
Funky Bitch (Son Seals cover)
The Moma Dance
Sample In A Jar
Axilla I
The Gambler (Kenny Rogers cover) (with Kenny Rogers)
Possum
Wilson
Tweezer
Free
Backwards Down The Number Line
Cavern
Set Two:
Golden Age (TV on the Radio cover)
2001 (Richard Strauss cover)
Chalkdust Torture
Carini
Shafty
Rock & Roll (The Velvet Underground cover)
Alaska
Harry Hood
Light
Character Zero
Rocky Top (Lynn Anderson cover)
Encore:
Show Of Life
Julius
Tweezer Reprise
see more on Phish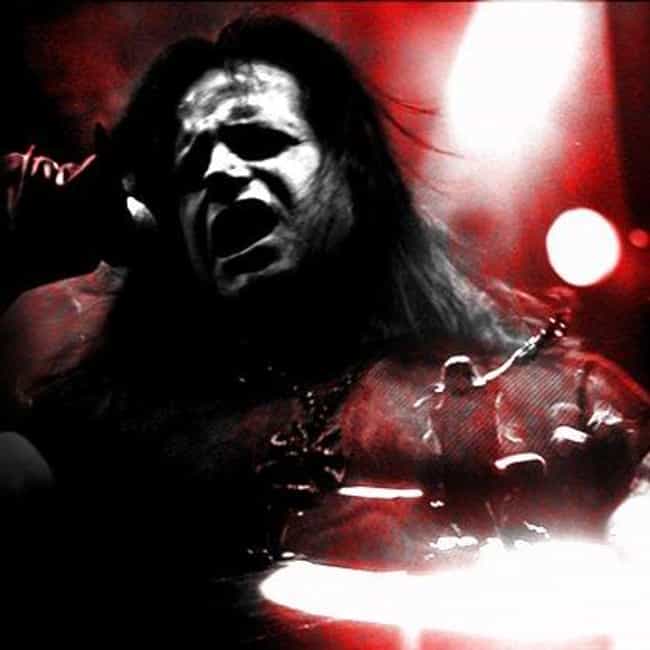 Every bit as good as the show last year that blew me away at Gibson (and nice that the setlist changed up a bit). Though I am hoping that Sunday nite's Phish show will top this ranking, I have to say that hearing Danzig's excellent band doing a full course in Danzig history with Samhain and Misfits bandmembers has been the highlight of my Bonnaroo so far.
Additionally, there was some entertaining drama. At first it seemed like the Bonnaroo vibe was even getting through to Glenn - Danzig actually smiled and said "he's just a bit over zealous" when an early stage crasher touched his person before security could pull him offstage.
But then right before the switchover to the Samhain set, disaster strikes. Some photog in the pit looked at Danzig wrong or something and a big brough-ha-ha (sp?) commenced. I have posted the video (funnily, you can see my friend Dan and I at around 1:35 in the video, Dan's got the hat and bandana on and I'm talking to him wearing a grey tshirt). After the guy was escorted away Danzig whined about "ruining it for everyone" and I was nervous that the tantrum would cut the set short. But after a longer-than-usual Samhain intro, he came back out and all was saved, and we got to hear our Misfits gems, probably for the last time live.
It's hard to pogo when you have a backpack on but rest assured that I would have.
Setlist:
SkinCarver
Twist of Cain
Hammer of the Gods
Rebel Spirits
Her Black Wings
Devil's Plaything
How the Gods Kill
Dirty Black Summer
It's Coming Down
Samhain
Initium / Samhain (Samhain cover)
All Murder, All Guts, All Fun (Samhain cover)
Horror Biz (Samhain cover)
Unholy Passion (Samhain cover)
To Walk the Night (Samhain cover)
Mother of Mercy (Samhain cover)
Misfits with Doyle
Death Comes Ripping (Misfits cover)
Vampira (Misfits cover)
Bullet (Misfits cover)
I Turned Into a Martian (Misfits cover)
Night of the Living Dead (Misfits cover)
Astro Zombies (Misfits cover)
London Dungeon (Misfits cover)
Last Caress (Misfits cover)
Encore:
Bringer of Death
It's Coming Down
Mother
Encore 2:
She Rides
Skulls (Misfits cover)
Main stage, 10PM Friday.
The first hour of Radiohead's Bonnaroo 2012 set is almost all new songs - some of them even unreleased-new, with the exception of a nice surprise in "I Might Be Wrong". They mix it up more in the 2nd part of the 2 hours and 20mins set, but like their other setlists of this year, it's mostly stuff from the last 5 years. Overall the show is a bit better than the Coachella (2nd weekend) set - Yorke seemed a bit looser, the band in general really seemed like they were having fun.
While I have to question slanting the setlists so far towards new material when playing to huge festival crowds, this was still a great performance, better than the last 2 times I've seen Radiohead and better than their previous Bonnaroo set (2006 I believe).
Setlist:
Bloom
15 Step
Kid A
Weird Fishes/Arpeggi
Staircase
The Daily Mail
I Might Be Wrong
The Gloaming
Separator
Nude
Morning Mr. Magpie
Identikit
Lotus Flower
There There
Karma Police
Feral
Idioteque
Encore:
You and Whose Army?
House of Cards
Supercollider
(Thom Yorke dedicated song to Jack White)
Bodysnatchers
Everything In Its Right Place
(True Love Waits intro)
Encore 2:
Give Up the Ghost
Reckoner
Paranoid Android
see more on Radiohead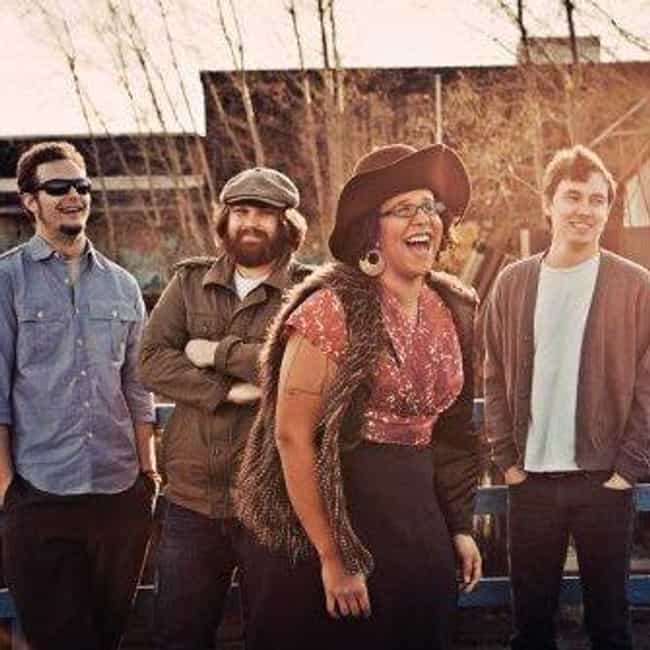 see more on Alabama Shakes