Unspeakable Times
A Jury Acquitted Robert Blake Of Murdering Bonny Lee Bakley, Despite Strong Suspicions He Did It

The two people who locked eyes across a crowded Hollywood party couldn't have imagined their future connection would leave one dead and one on trial for murder. The relationship between Bonny Lee Bakley and Robert Blake was rocky from the start. An alleged con artist, Bakley was reportedly obsessed with celebrities and ran multiple sex and romance schemes by mail. When she became pregnant by Blake, they married, but supposedly it wasn't a peaceful union.
When someone shot Bakley in the head after she had dinner with Blake at an Italian restaurant in May 2001, Blake joined the ranks of celebrities charged with murder. Although a jury acquitted him, the details of the case are not cut-and-dry. Many people still suspect Blake was the perpetrator of the crime.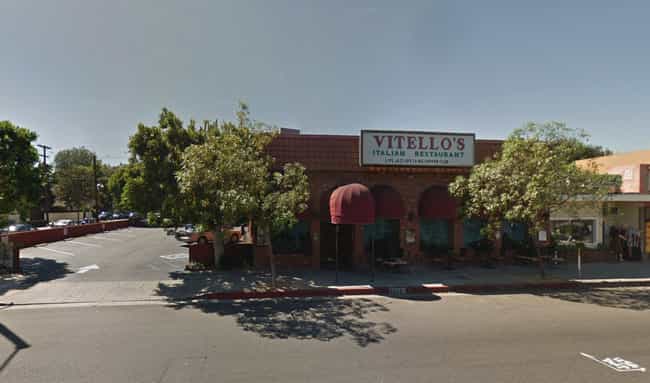 Bakley Was Shot After She Ate Dinner With Blake
On the evening of May 4, 2001, Robert Blake and Bonny Lee Bakley ate dinner at Vitello's, an Italian restaurant in Studio City, CA. Blake frequented Vitello's so often that the establishment named a meal after him. After their dinner, Blake and Bakley walked to their car, which Blake had parked down the street from the restaurant's lot. According to Blake, once they arrived at the car, he realized he left his gun at their table in Vitello's. He left Bakley in the car and walked back into the restaurant to retrieve it.
Blake claimed when he returned to the car, he found Bakley dying of an apparent gunshot wound to the head. Blake knocked on the door of a nearby neighbor, Sean Stanek, to have him call for help. Stanek ran to the vehicle and found Bakley gasping for air with her eyes rolling back in her head.
Joe Restivo, the co-owner of Vitello's, said Blake ran back into the restaurant and asked for someone to call 911. Restivo said he began to dial, but Blake told him to hang up, saying that "it's already done." He then asked for a glass of water and walked back outside.
Authorities found the gun used to kill Bakley in a nearby dumpster, but it didn't yield any useful information. Someone had partially scratched off the serial number, and the police could not trace the gun to Blake.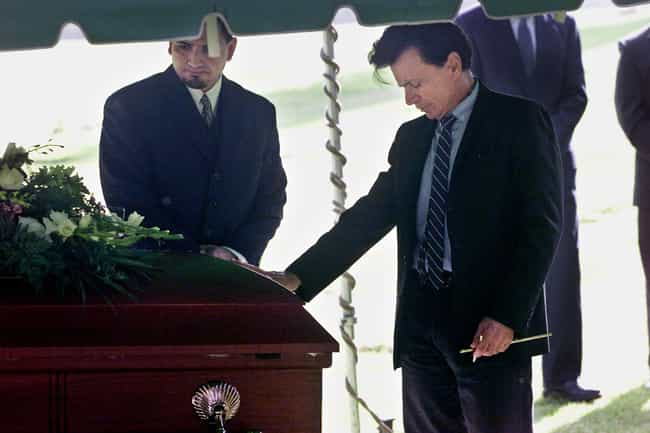 Blake Immediately Became A Suspect
Authorities quickly considered Blake a suspect. A few details of his story didn't add up. First, he made reservations at Vitello's for the first time in 19 years; he was a regular there. Blake also allegedly told the co-owner of Vitello's to stop dialing 911 after Bakley was shot. Blake then asked for a glass of water before he returned to the scene of the crime. It was an unusual reaction for a shocked and grieving husband. Blake also refused to take a lie detector test and said it was because he was too upset. In addition, the window of their car was rolled down, and there was no shattered glass.
But there was little physical evidence tying Blake to the crime. Investigators interrogated him for five hours, but he maintained his innocence. Blake claimed the reason he had a gun in the first place was to protect Bakley from people trying to harm her due to her past mail scams. Ammunition found at his home during an initial investigation was not the same type the perpetrator used in the murder, and Blake didn't own the gun authorities found in a dumpster at the crime scene, which they described as a German WWII-era pistol.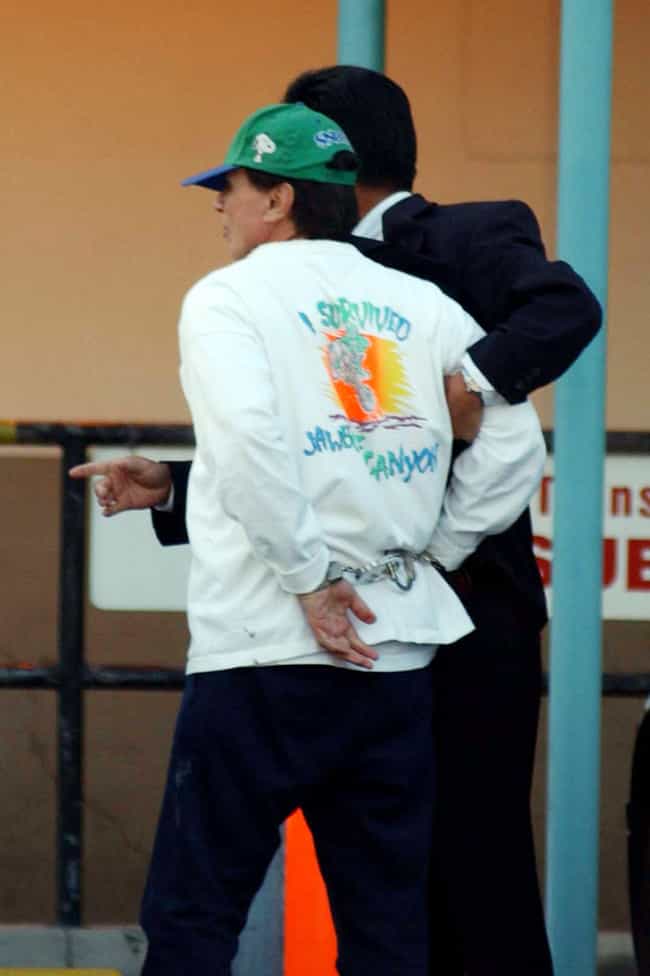 Police Arrested Both Blake And His Bodyguard
Police arrested Blake and his bodyguard Earle Caldwell after a yearlong investigation into Bakley's death. Investigators charged Blake with one count of murder, two counts of solicitation of murder, and one count of murder conspiracy. He entered a not guilty plea, and the court denied bail. The state charged Caldwell with conspiracy to commit murder.
The prosecution alleged Blake married Bakley because of her pregnancy, and Blake felt like Bakley tricked him into the union. As evidence of Blake's distrust of his wife, prosecutors pointed out how Blake hired a private investigator to look into Bakley's past before their marriage. The PI dug up enough information about Bakley's scams that Blake had her sign a prenuptial agreement affording her few rights.
The prosecution speculated Blake enlisted Caldwell to help get rid of his wife. Bakley's half-brother remembered a conversation his mother had with Bakley where she explicitly said if anything happened to her, Blake was responsible.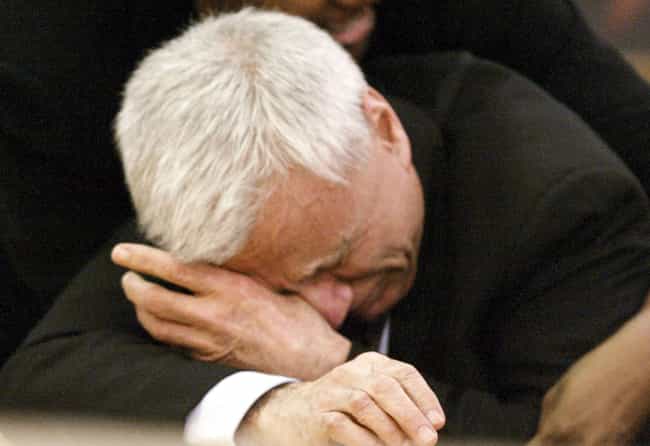 A Jury Found Blake Not Guilty
Prosecutors alleged Blake attempted to hire two Hollywood stuntmen to murder Bakley. The defense attempted to undermine the stuntmen's credibility by portraying them as drug-addicted habitual liars. The jury apparently agreed with the defense, with jurors later saying they felt the evidence couldn't conclusively prove Blake killed Bakley.
Blake changed lawyers four times - two quit because Blake insisted on doing TV interviews while awaiting trial. Despite Blake's rocky legal representation, on March 16, 2005, a jury acquitted both Blake and Caldwell.