Sitcoms
Here's What The Supporting Cast Members Of Boy Meets World Look Like Now

It's been 18 years since Boy Meets World aired its last episode (not including all the reruns). Every viewer mourned the loss of Cory and Topanga's epic love story. The show's heart-warming lessons and testaments of true friendship made Boy Meets World so popular, though, that a new spinoff was created. Girl Meets World aired 15 years after the original's cessation, and Cory and Topanga were able to keep their love strong. They have two adorable kids in the new show!
While most people only wanted to know if Cory and Topanga really were going to make it (and let's be honest, they got married so young that we didn't have high hopes), it's a shame to ignore all the other talent that graced the set. The man who played Mr. Feeny, for example, was a two-time Emmy winner who should never be overlooked.
The Boy Meets World supporting cast members were strong-willed, and for the most part they remained in the industry, although not all of their experiences were great. You won't believe what some of them are doing now.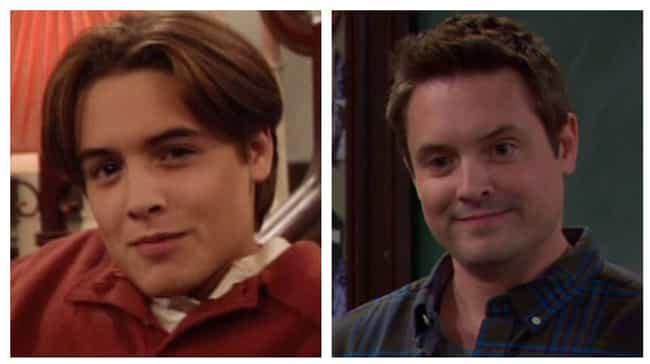 Then: Will Friedle wasn't all that new to acting when he landed the role of Eric Matthews, Cory's underachieving older brother. He previously spent three seasons as a co-host for Nickelodeon game show Don't Just Sit There and had cameos in Are You Afraid of the Dark and Law & Order. While on the Boy Meets World set, Friedle met then girlfriend Jennifer Love Hewitt and BFF Jason Marsden.
Now: If you haven't seen Friedle's face on camera in a while, it's because the actor has transitioned into the lucrative world of voice acting. Friedle regularly works with Disney Channel. He appeared as an adult version of Eric on series spinoff Girl Meets World. Friedle also voiced major characters in Transformers: Robots in Disguise and Disney XD series Guardians of the Galaxy.
Sadly, Friedle's relationship with '90s icon Jennifer Love Hewitt didn't work out, but he's happily married. The actor wed non-celeb Susan Martens in 2016.
see more on Will Friedle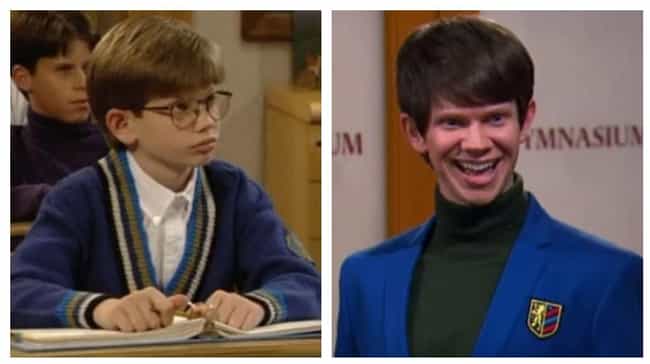 Then: Lee Norris played brilliant nerd Stuart Minkus. Minkus was obsessed with Topanga, and he was frequently teased by Cory and Shawn (despite the fact that they later became friends). Norris only appeared on the show for the first season, but he had a cameo during high school graduation.
Now: Norris turned out to be quite the actor despite his small Boy Meets World role, but not before graduating from Wake Forest University in 2003. Norris found his big break on the CW hit drama One Tree Hill while he was still in school. He played the role of Marvin 'Mouth' McFadden for nearly a decade. After the series ended, Norris landed a role in Gone Girl before jumping back into the Boy Meets World universe with Girl Meets World. Norris reprised his role as Minkus, but the dorky nerd became a millionaire with a far more integral part.
see more on Lee Norris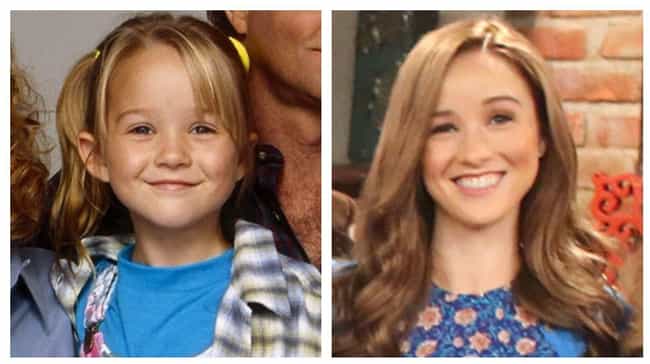 Then: Lily Nicksay played Cory's hilarious, outspoken younger sister, Morgan, but the character was cut after the second season and recast.
Now: After Boy Meets World, Nicksay high-tailed it to Scotland where she went to high school like a normal teen. Since then, her acting career has failed to gain traction and she's only had a few minor brushes with success. She's had cameos in a few shows like 8 Simple Rules and The Mentalist. Nicksay even had a role in Killing Animals, a 2015 drama based on one of James Franco's short stories (which later inspired his film Palo Alto). Nicksay never forgot her Boy Meets World roots, though. She appeared on Girl Meets World and participated in a round of BMW-themed trivia with Will Friedle on Entertainment Weekly's Facebook page.
see more on Lily Nicksay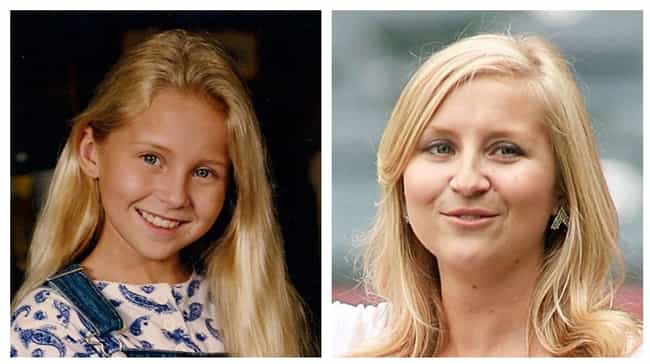 Then: Lindsay Ridgeway was the second Morgan Matthews who reappeared during Season 3. Producers explained her absence by saying she was on the longest timeout ever.
Now: Like her on-screen oldest brother, Ridgeway turned to voice acting after Boy Meets World. She voiced a character in the cartoon series Totally Spies. After that, she went to college and graduated from the University of California, Riverside in 2007 with a degree in political science, receiving a master's in counseling in 2010.
Ridgeway retired from show business, but had a brief cameo in Girl Meets World. She currently works as a development coordinator at the Woodruff Arts Center and as a fitness instructor.
see more on Lindsay Ridgeway