Then And Now
What Happened To All The Boyfriends On 'Friends' You Barely Remember Now?

Over the course of the ten years of Friends, boyfriends and girlfriends had a tendency to come and go. In particular, Rachel, Phoebe, and Monica had their share of memorable potential mates throughout the seasons – but where are they now?
While we don't know what has become of the actual characters, we do have a solid grasp of what became of many of the memorable actors to play these parts. Of course, many of the actors were already incredibly famous when they appeared on the show and have remained in the public eye since... which is why there's really no need to say what happened to that one guy who played Richard. (If you want to know what Tom Selleck is up to, just turn on your TV and he'll pop up eventually.) But others you may have completely forgotten about. (Fun Bobby, anyone?)
So what happened to all the boyfriends on Friends? We'll break down the boyfriends then and now. Hopefully they were able to stay out of the Friends behind-the-scenes drama.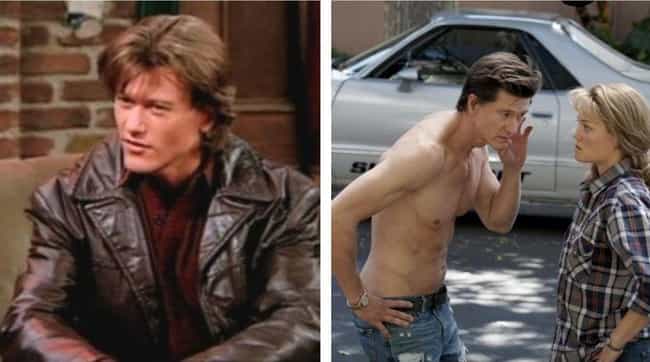 On Friends, Vincent Ventresca was Fun Bobby. He dated Monica and then became "Ridiculously Dull Bobby" when he got sober. He had a few guests spots in the couple years before Friends, including one on The Fresh Prince. Ventresca may not have become a household name, but he's also been on TV virtually nonstop. He was a series regular on Boston Common, Prey, and The Invisible Man. He was on Wicked City in 2015, and he landed a recurring role on Freeform's The Fosters in 2017.
see more on Vincent Ventresca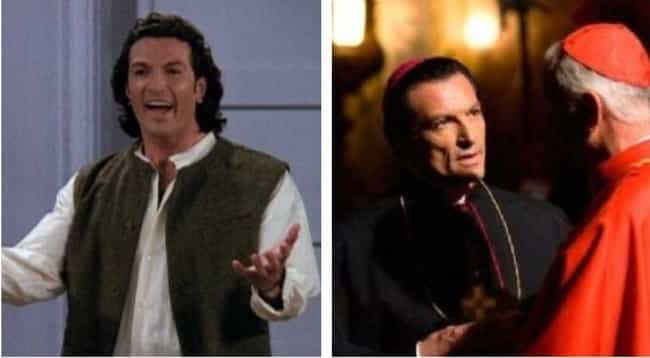 On Friends, Paolo was Rachel's on-again-off-again Italian fling who also made a pass at Phoebe. He was played by Cosimo Fusco. The Italian actor has able to maintain a career in both Italy and the US. He is in the Italian series Il falco e la colomba, or The Falcon And The Dove, and he also turned up in 2009's Angels & Demons, playing Father Simeon.
see more on Cosimo Fusco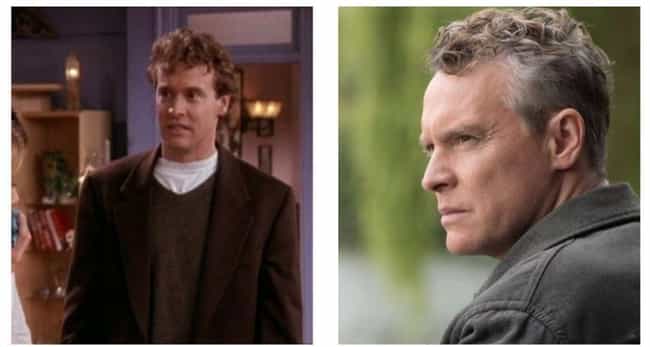 On five episodes of Friends, Tate Donovan played Rachel's boyfriend Joshua (don't call him Josh). In real life, Donovan was engaged to Jennifer Aniston for a period of time and was previously engaged to Sandra Bullock. Since then, he's continued to act and has made some pretty big strides career-wise. Donovan is in the Amazon series The Man in the High Castle and appears in Best Picture Oscar nominees Good Night, and Good Luck, and Argo.
see more on Tate Donovan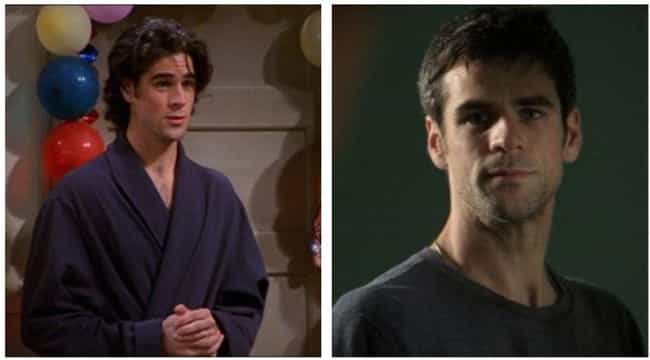 Eddie Cahill played Rachel's young assistant-boyfriend Tag on several episodes of Friends. From there, he cut his hair and moved on to become a series regular on nine seasons of CSI: NY, Under The Dome, and Conviction. He's also a huge hockey fan, particularly of the New York Rangers, and even had his own hockey blog on NHL.com. So it must have been a dream came true when he played 1980 US Olympic goalie Jim Craig in the 2004 movie Miracle.
see more on Eddie Cahill