Attractions

List of Famous Bradford Buildings & Structures

List of the famous landmarks that make up the Bradford skyline, listed alphabetically with photos when available. Bradford architectural landmarks as well as other major buildings, dwellings, and other structures in Bradford are included on this list. Information about these Bradford buildings is included on this list, such as when the building first opened and what architectural style it falls under. List includes both new buildings in Bradford and older historic landmarks.
List buildings range from Bradford Armory to Bradford Old City Hall.
This list answers the question, "What are the most famous buildings in Bradford?"
This is a good reference for research into the historical architecture in Bradford. Famous architectural houses within the city of Bradford are included as well, sometimes by address, other times listed by the name of the original home owner.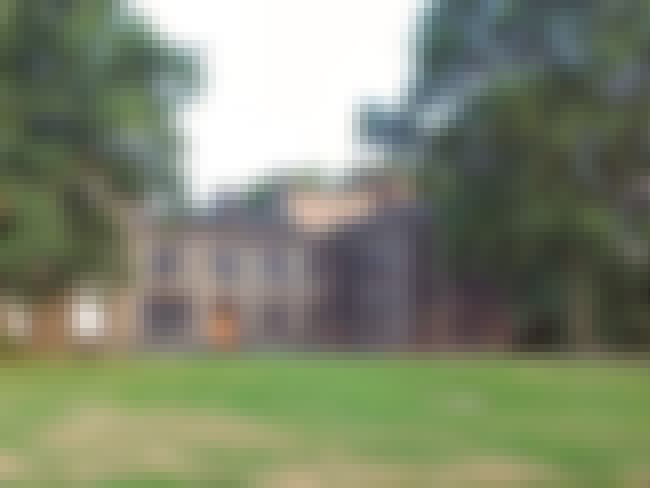 Bolling Hall is one of the oldest buildings in Bradford, West Yorkshire, England. It is currently used as a museum and education centre. The building is about a mile from the centre of Bradford. Its surroundings are suburban in character. Before the Industrial Revolution, Bradford was a small town and difficult to defend as it lay in a basin. However, Bolling Hall occupies a commanding position on a hillside. The earliest part of this building, dating from the 14th century, has been interpreted as a pele tower, although Bradford is somewhat outside the typical geographical area for these defensive structures. The Manor of Bolling is first mentioned in Domesday Book and was at that time in ...more on Wikipedia
City/Town: United Kingdom
Building Function: Museum
Bradford Armory, is a historic National Guard armory located in Bradford, Pennsylvania, in McKean County. It was listed on the National Register of Historic Places on May 9, 1991. It was built in 1912 for Company C, 16th Infantry of the Pennsylvania National Guard. It was purchased by John Schenne, a prominent land owner and engineer at the start of the 2014 summer for $60,000. The yellow brick, 60-by-117-foot building was designed in the Romanesque Revival style. ...more on Wikipedia
City/Town: Bradford, Pennsylvania, USA
Opened: Jan 01 1912
Style: Romanesque architecture, Romanesque Revival architecture
see more on Bradford Armory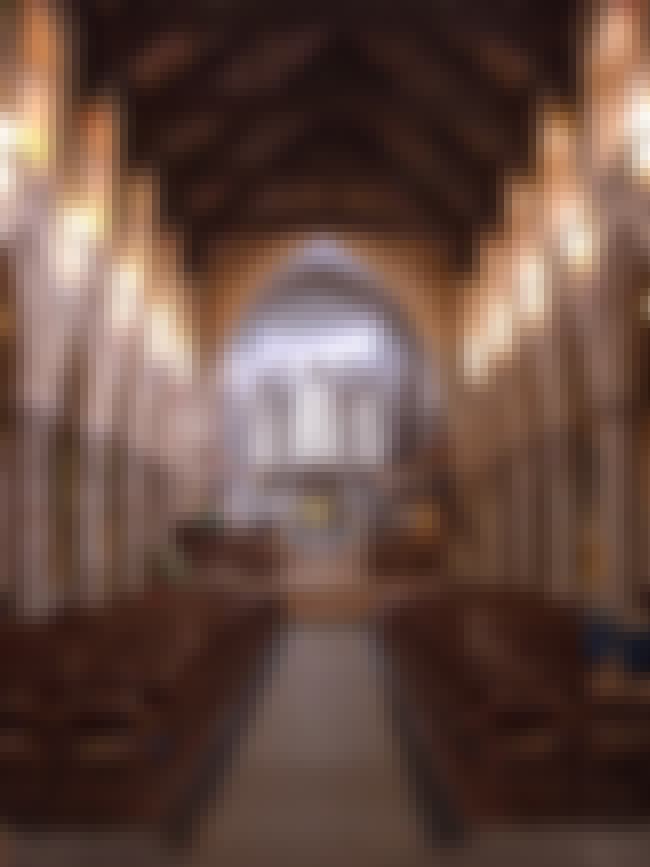 Bradford Cathedral, full name Cathedral Church of St Peter, is situated in the heart of Bradford in West Yorkshire, England, on a site used for Christian worship since the 8th century when missionaries based in Dewsbury evangelised the region. For most of its history the building was the parish church of St Peter. ...more on Wikipedia
City/Town: United Kingdom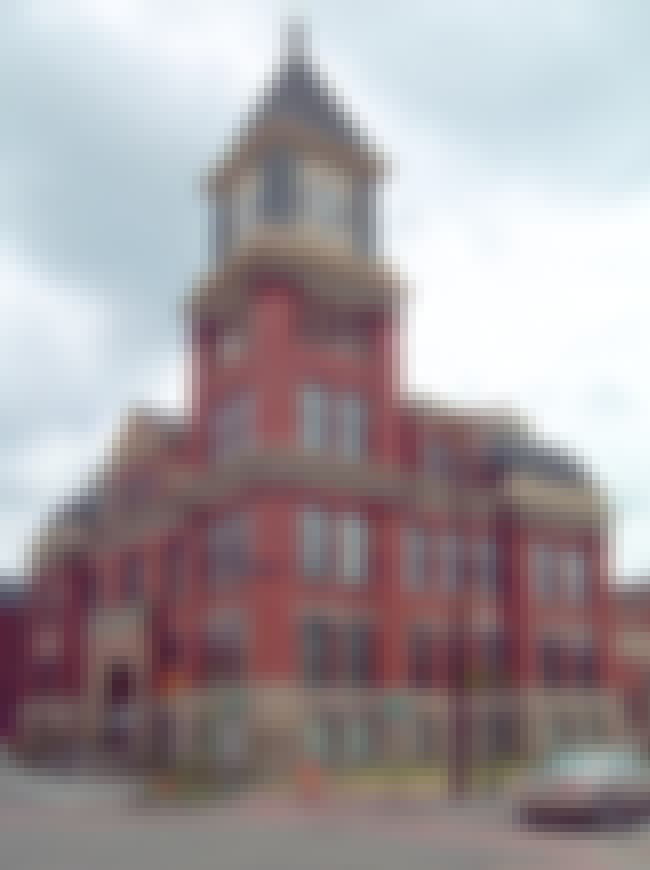 The Bradford Old City Hall is a historic city hall located in Bradford, Pennsylvania, in McKean County. It was listed on the National Register of Historic Places on May 17, 1976. The eclectic Victorian Romanesque Revival building was constructed in 1897. The 68-by-90-foot brick building features a four story, 100 feet clock tower that houses a four-dialed clock created by Seth Thomas around 1910. The building no longer functions as city hall, but remains home to some city government offices. The building is also located in a Keystone Opportunity Zone. ...more on Wikipedia
City/Town: Bradford, Pennsylvania, USA
Opened: Jan 01 1897
Style: Victorian architecture, Romanesque Revival architecture