Bands/Musicians

The Best Brass Bands

141 votes
67 voters
8.4k views
10 items
Brass band artists list, with photos, ranked best to worst by votes. List of good brass band bands includes a filter so you can sort by the groups's label and what albums they've put out. This list of the top brass band bands in the world includes all musicians who have released recordings that have gotten distribution, and is an up-to-date list. Brass band groups and artists are shown below along with any additional genres in which their music belongs. If available, you can also see information about where all brass band bands on this list got started. These are truly the greatest brass band bands of all time, since the most famous brass band artists ever are listed, and the order is decided by actual fans of the best brass band music.
You can click on the brass band band names to see more information about that particular notable brass band group. If they're near the top of the best brass band artist list, though, then they should have at least some information available. All the top brass band bands named on the list also have discographies on their pages if you click on the brass band band names themselves.
Brighouse and Rastrick Band and Singers From The Royal Scots Dragoon Guards are included in this list. Rank your favorites using the thumbs up and thumbs down buttons. Don't like Dinnington Colliery Band or Grimethorpe Colliery Band? Give them a thumbs down.
All important, significant and iconic names in brass band music history deserve your votes, so make sure to choose wisely. You can only vote once on this list.
The list includes all new brass band bands, and if there are any missing on the list, you can always add them yourself. Just make sure they aren't already on the list and check your spelling, because this is already an accurate compilation of the best examples of brass band, as well as a good place to start if you're asking yourself, or friends, exactly how to get into brass band music. Especially since the bands at the top of the list will at the very least be the best choices if you're looking for a list of good brass band bands with which to start out. No point in listening to them if they aren't actually good or even half-way decent brass band bands.
This list answers the questions "who are the best brass band bands of all time?" and "who is the greatest brass band musician ever?"
If you know enough about the genre, please vote based on the quality of the band's music instead of just voting for the most popular brass band bands that you might've heard of, but not really listened to closely enough to cast an informed vote.
After you've voted for your favorites, share the list on Facebook, Twitter or any other
social networks
you're a part of. (10 items)
The Grimethorpe Colliery Band is a brass band, based in Grimethorpe, South Yorkshire, England. It was formed in 1917, as a leisure activity for the workers at the colliery, by members of the disbanded Cudworth Colliery Band. It achieved worldwide fame after appearing in the film Brassed Off, and along with Black Dyke Mills Band, the band become the first to perform at The Proms. ...more on Wikipedia
Genres (Music): Brass Band
Albums: Classic Brass, Brassed Off!, Grimethorpe, Classic Brass, A White Christmas With Grimethorpe, + more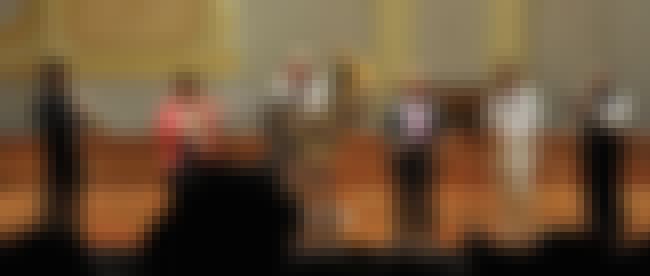 http://mnozilbrass.at/en/
Mnozil Brass is an Austrian brass septet. They play classical, jazz and other styles of music using traditional brass instruments and more unusual instruments such as the keyed trumpet and Wagner tuba. Music is presented with a typical Austrian style of humour, which can be approximately characterized as "jet black" and "here and there" absurd. Elements of slapstick exist next to virtuosic brass playing. Austrian and German schlager songs of the 20th century are often caricatured. ...more on Wikipedia
Genres (Music): Brass
Albums: Yes

Agree or disagree?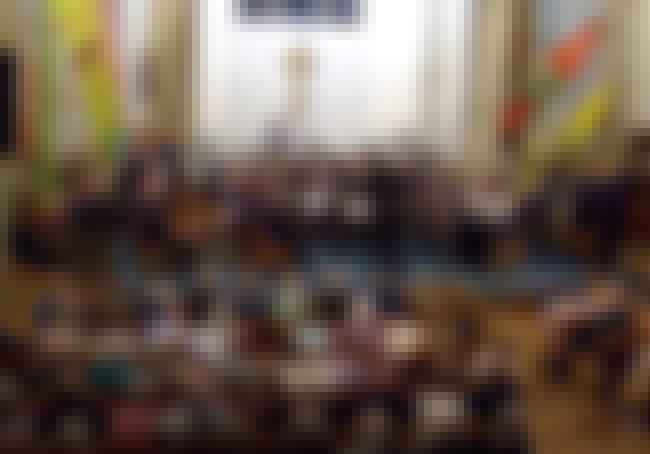 The Brighouse and Rastrick Brass Band was formed in 1881. It is based in Brighouse, in Calderdale, West Yorkshire, United Kingdom. ...more on Wikipedia
Genres (Music): Brass Band
Albums: Diversions, Volume 2: The Unthanks With Brighouse and Rastrick Brass Band, The Best of Brass

Agree or disagree?
The Canadian Brass is a Canadian brass quintet formed in 1970 in Toronto, Ontario by trombonist Gene Watts and tubist Charles Daellenbach. In addition to maintaining a heavy international touring schedule, the Canadian Brass have recorded over 100 CDs and DVDs. They have commissioned, performed, and recorded hundreds of transcriptions and original works for brass quintet. As of 2015, the quintet is composed of trumpeters Caleb Hudson and Chris Coletti; hornist Bernhard Scully; trombonist Achilles Liarmakopoulos; as well as Daellenbach. ...more on Wikipedia
Albums: A Christmas Gloria, Bach: Goldberg Variations, Fireworks! Baroque Brass Favorites, Bolero and Other Classical Blockbusters, English Renaissance Music, + more
see more on Canadian Brass