Weird History
Here's What All The Stars Of 'Braveheart' Look Like Now

Updated March 12, 2018
48.1k views
12 items
It's surprising to see the career trajectory of many of our favorite stars, especially to witness how they've changed over a long period of time. The Braveheart cast proves that sometimes your biggest failures are nothing more than the shallow breath before your greatest successes. Mel Gibson directed and starred in the wildly inaccurate Scottish historical drama which would later be nominated for ten Academy Awards. So, what happened to the cast of Braveheart after they starred in this career-defining film? Over a decade later, Mel Gibson fell from grace with a series of anti-Semitic comments he made during a DUI arrest. The majority of the cast, however, managed to build careers, and it's almost as inspiring as the story behind the award-winning film.
Most of the Braveheart cast used the film as a launching point for lasting fame. Stars like James Cosmo and Tommy Flanagan landed jobs on wildly popular series like Sons of Anarchy and Game of Thrones. Others graced beloved children's films like Harry Potter and Paddington 2. For Sophie Marceau, Braveheart was an English-speaking blip in a rich French film career. The stars of Braveheart have had a pretty lucrative 25 years since the film's release.
Then: In 1995, Mel Gibson was already one of Hollywood's most coveted actors. The star had long broken into the industry by playing the title character in Mad Max (1979). By the time he landed the role of William Wallace in Braveheart, he had already starred in three Lethal Weapons.
Now: Mel Gibson is a figure of controversy. He's continued to star in major films like Daddy's Home 2 (2017) and Signs (2002) while nurturing his chops as a director with Passion of the Christ (2004). However, the anti-Semitic comments he spouted during a 2006 DUI arrest left his image irreparably tarnished. The comments were so disparaging that he was rendered more or less unemployable for the next five years.
By 2018, the defamed star's career appears to have somewhat recovered. His recent directorial project Hacksaw Ridge (2017) landed an Oscar nomination, but many question whether or not he can ever truly be forgiven.
Age: 63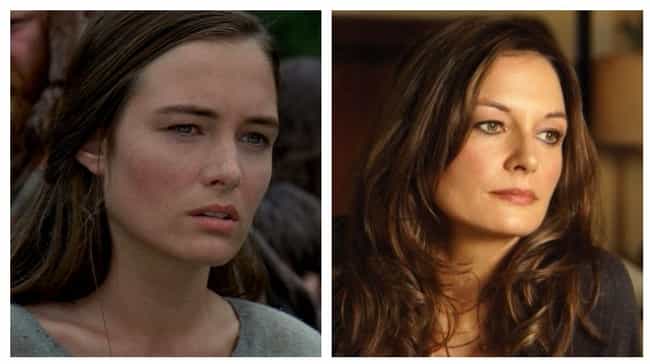 Then: Catherine McCormack was an unknown actress when she landed the role of Mel Gibson's doomed love, Murron. Her only credits were a single episode of the '90s British crime drama Wycliffe and the 1994 thriller Bloody Weekend.
Now: McCormack has upped the ante since her Braveheart days. The actress has had roles in major films like the highly-anticipated horror sequel 28 Weeks Later (2007) and the Emma Stone-fronted Woody Allen flick Magic in the Moonlight (2014). She also starred across from Brad Pitt in Spy Games (2001). Most recently, McCormack tried her hand at theater and played the role of Mrs. Robinson in a West Yorkshire Playhouse production of The Graduate.
Age: 46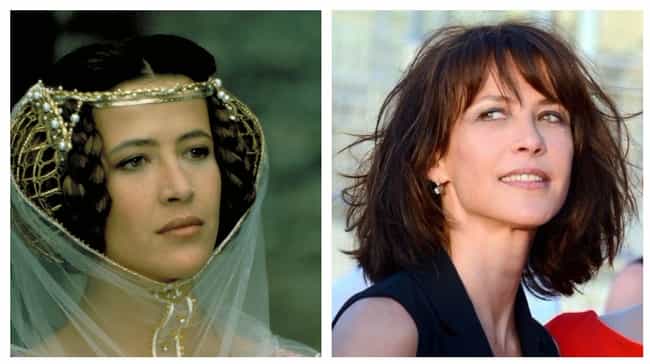 Then: The French film star rose to popularity with her debut film La Boum (1980) and its sequel. She became a highly renowned actor in Europe after a string of massive successes including L'Etudiante (1988), Pacific Palisades (1990) and Fanfan (1993). Her success didn't cross over into the United States until she landed the role of Princess Isabelle in Braveheart.
Now: After Braveheart, Marceau starred in a James Bond film. She played the villainess Bond girl Elektra King in The World Is Not Enough. In 2018, the French beauty continues to star in French language films including LOL (Laughing Out Loud) and Happiness Never Comes Alone. Her latest project, Mrs. Mills, is slated for a 2018 release.
Age: 52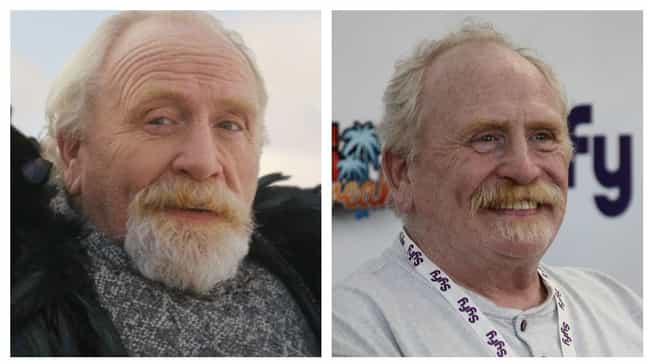 Then: James Cosmo was born into a show-biz family—his father is actor James Copeland who played Mackay in the 1954 film The Seekers. It's not surprising that James Cosmo found success long before Braveheart. He got his start on the TV miniseries Ransom for a Pretty Girl (1966) and went on to have numerous roles and cameos on the small screen.
Now: After Braveheart, James Cosmo worked on some seriously important films. He played Mr. Renton in Trainspotting (1996) and Father Christmas in The Chronicles of Narnia: The Lion, the Witch, and the Wardrobe (2005). He also linked back up with his Braveheart co-star Tommy Flanagan more than a decade letter when he nabbed the role of Father Kellan Ashby on the FX drama Sons of Anarchy.
Cosmo also had the chance to star in one of TV's biggest shows. Until he was killed off in 2013, the actor played Commander Jeor Mormont on Game of Thrones, then made a surprising career move when he starred in Celebrity Big Brother.
Age: 70