Entertainment
21 'Breaking Bad' Fun Facts You Need To Know Right Now

Updated March 18, 2020
440k views
20 items
A television show like Breaking Bad only comes along once, maybe twice, in a lifetime. A show so detail oriented and organized to perfection you can watch it all the way through time and time again and still find new elements. A show so loose, fluid and organic you're never quite sure where it's going to go or how they got there. Surely you've analyzed the entire run of Breaking Bad by now, but there are still lots of Breaking Bad Easter eggs and Breaking Bad facts you might not already know. Great news: this list will show you Breaking Bad behind the scenes and let you in on secrets like which support cast member has tattoos on his eyelids (ouch, right?).
The show managed to grow from a short first season to a giant two-part final season that was a worldwide phenomenon. The finale brought levels of excitement almost beyond compare, all for a show that nobody had really heard of a couple years before.
We may never get new episodes of Breaking Bad (which might be for the best, it's good for a show to go out on top) but we do get Better Call Saul. and there's still plenty of Breaking Bad trivia to learn about this excellent TV series. Lets take a look back at some facts you might not know about the Breaking Bad TV show and relive Walt's transformation from Mr. White to Heisenberg.
A Rumored Film Is In The Works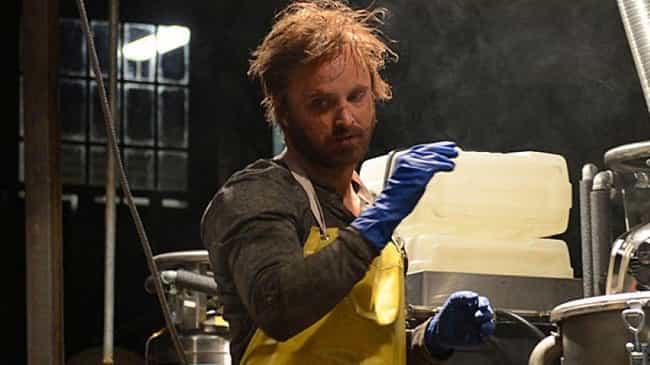 On November 6, 2018, the Albuquerque Journal reported that a new film project - titled Greenbrier - is set to start production in Duke City starting midway through the month. While the New Mexico Film Office did not confirm this is a Breaking Bad project, a source told the local newspaper that this is part of the Vince Gilligan-created universe.
According to the source, the film "tracks the escape of a kidnapped man and his quest for freedom." Could this be Jesse Pinkman in a post-Walt world?
"We are happy to welcome Greenbrier and Sony Studios to New Mexico," said New Mexico State Film Office Director Nick Maniatis. "For years we've built up the film industry in New Mexico and strengthened our film incentives, now we're seeing success after success for the film industry in our state."
Gilligan signed a three-year deal with Sony Pictures Television in July, so this could very well be the next installment in the Breaking Bad universe.
Uncle Hank's Home-Brewed Schraderbräu Beer Is A Real Thing
Shortly after Breaking Bad premiered, Dean J. Norris, or Uncle Hank, began working on making Schraderbräu - the character's home-brewed German Lager - a reality. Norris and Figueroa Mountain Brewing Co. worked together to bring the brew to fruition and has been available online since May 2019.
Norris said he was worried about the scrutiny the beer could face given the popularity of the show, so he spent years finding the right brewery. He also says the show "gave [them] some great hints as to what Schraderbräu should actually be" and that it reflects Uncle Hank as much as possible.
Schraderbräu is a German-style lager with an ABV of 6.3% and the show's same logo of Hank giving two thumbs up.
The Final Episode's Title Was Insanely Clever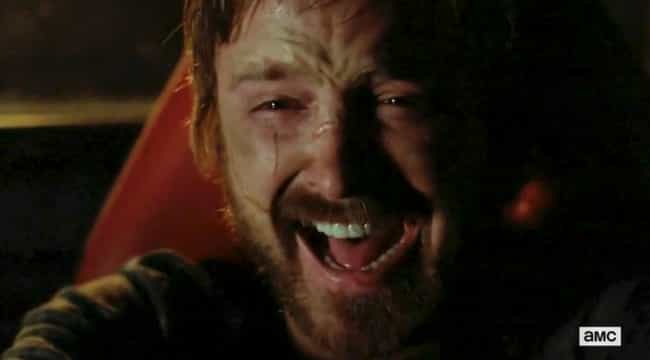 The last episode of Breaking Bad was dubbed "Felina." Not just an anagram for "Finale" (on its own a cool nod), this is also the name of the song played in the episode that basically summarized the plot in its lyrics, though it was written decades before.
And the cleverness of this title doesn't stop there. It's also a chemical breakdown:
"Fe" "Li" "Na" = Iron, Lithium, Sodium = Blood, Meth, Tears.
At Least Six Networks Passed on the Show Before AMC Saved It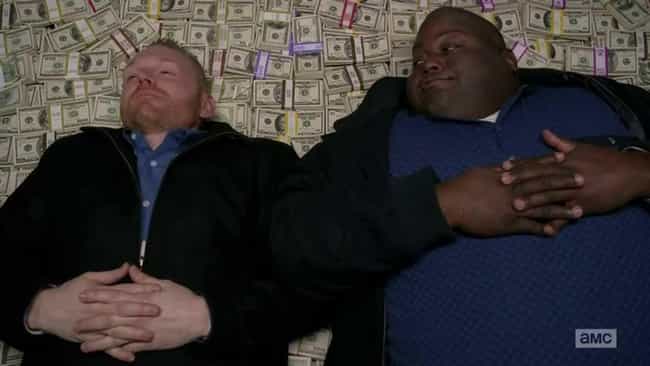 ABC, NBC, Showtime, TNT, FX and HBO all rejected the initial Breaking Bad pitch.