Graveyard Shift
Royally Twisted Stories And Legends About British Royal Palaces

5k votes
962 voters
44.5k views
13 items
List Rules Vote up the eerie tales that make you want to skip a palace visit on a trip to London.
The grounds of British royal palaces are a bloody mess, or at least they were in the past - as centuries-old history haunts the same places today. Although these royal estates are among the most beautiful buildings in the world, the spirits that stalk palace grounds remind those in the present day of past tragedies. From the winding cloisters of Windsor Castle to the looming fortress walls of the Tower of London, the unsettled spirits of past monarchs and their minions wander and lurk. Apparitions, screams, and even bloodstains serve as unsettling reminders of past inhumanities.
No one, however, is staying away from these castles and fortresses, which are lively tourist spots. Britain's palaces are historical landmarks anyone should see before they leave this world themselves. But if you're looking for some royal paranormal activity (or looking to avoid it), here are the places to keep an eye and ear out for when it comes to haunted British history.
The Blood Of Mary, Queen Of Scots' Lover Stains The Dining Room At Holyrood Palace
Mary, Queen of Scots, had a close friendship with her private secretary, David Rizzio. When Mary's husband became suspicious of the relationship, he called for Rizzio's immediate termination. Rizzio was pierced a total of 56 times in the dining room.
While their relationship was short-lived, the legacy would haunt the dwellings of Holyrood Palace for centuries to come. Rizzio's bloodstains still blemish the wood floors of the dining room to this day - even though the wood panels have been replaced several times.

Is this royally creepy?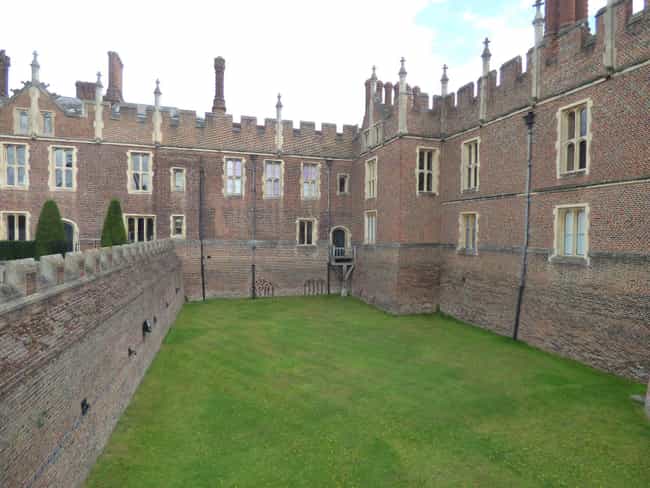 Catherine Howard's Ghostly Screams Echo Through Hampton Court Palace
King Henry VIII favored the luxurious Hampton Court Palace. His wife, Catherine Howard, supposedly favors it in the afterlife. Henry VIII ordered her demise for adultery and treason, but Catherine's restless 19-year-old spirit apparently refuses to leave the grounds where she was detained.
Before her head was taken from her body, she ran through the courtyards, screaming out to the king in hopes of sparing her life. Those who have encountered Catherine's ghost say she can be heard crying out in anguish and pleading for mercy.

Is this royally creepy?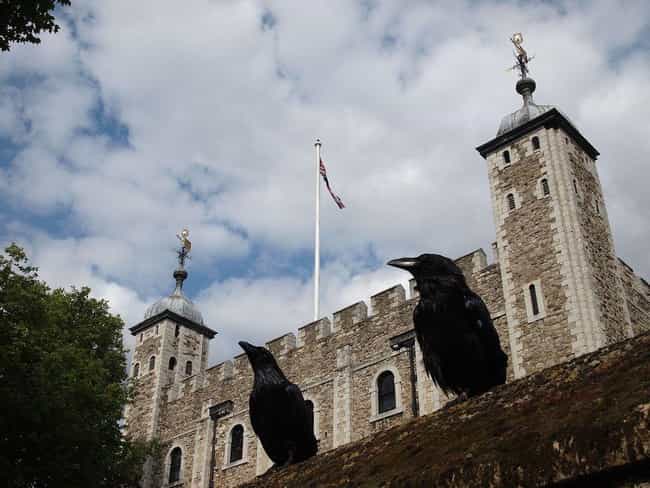 Two Young Princes Hold Hands In The Hallways Of The Tower Of London
Prince Edward V and Prince Richard, Duke of York, were taken to the Tower of London at ages 12 and 9, respectively, never to be seen or heard from again. After being taken, they were believed to be slain.
Inhabitants claim their spirits haunt the grounds, identifiable by their long, white nightgowns. They never walk alone or make a sound; they simply hold hands and linger before dissipating.

Is this royally creepy?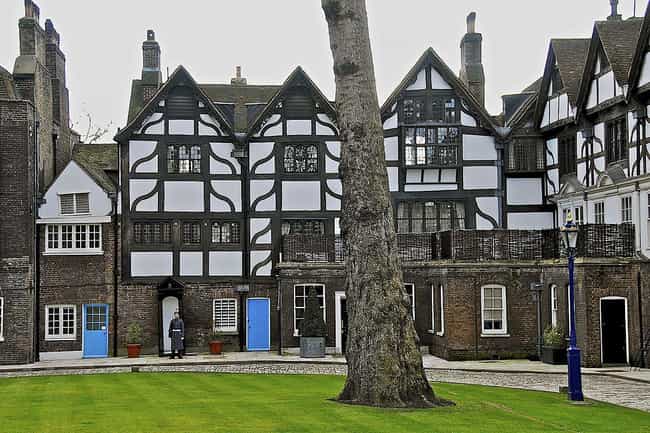 Arabella Stuart Takes Out Her Anger On Guests Of The Tower Of London
The Queen's House at the Tower of London is said to be the dwelling quarters of the spirit of Arabella Stuart, a potential heiress to the English throne in the 1600s. Without the king's approval, Stuart married a man named William Seymour. The two were detained and held captive.
They attempted to make a romantic escape, but only Seymour made it out, sneaking off to France. Stuart was captured once more and locked within the tower until she passed.
Those who encounter Stuart's ghost say she is far from happy. Stuart has been known to shove people out of her room, demanding she be left alone to go about her brooding.

Is this royally creepy?