READ

The Cast Of 'Britney Ever After' Vs. The Real Stars They're Portraying

On February 18th, Lifetime will release its latest biopic, Britney Ever After, about the one and only Britney Jean Spears. The film will follow Spears from her early childhood stardom in "The Mickey Mouse Club," all the way through her infamous 2007 meltdown.
In addition to Spears and her family members, the film's cast includes a lot of other familiar faces from '90s pop culture. Of course, it makes things trickier when the film's subject is still alive and not supportive of the project. And while every '90s kid loves a good trip down memory lane, Lifetime will be held to task if they mess up a single hair on Justin Timberlake's ramen-noodle head. The photos below demonstrate how the actors cast in Britney Ever After stack up against the real people they're playing.
Will this project truly be stronger than yesterday? If not, then we should make like Chris Crocker said and leave Britney alone.
Natasha Bassett As Britney Spears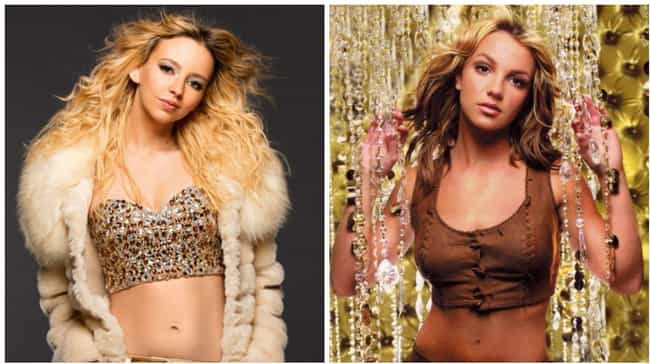 see more on Nicole Oliver
Jillian Walchuk As Paris Hilton