Conspiracies
The Britney Spears Fake Singing Conspiracy, Explained

Updated June 12, 2018
6.9k views
12 items
Conspiracy theories are nothing new, even in the world of music and pop culture. And it's not just theories about pop stars in The Illuminati - there have been plenty of other conspiracy theories from the alleged death of Paul McCartney to the "murder" of Kurt Cobain.
One conspiracy theory that many believe to be true is the theory that Britney Spears isn't actually using her real voice on some of her biggest hits. Some believe that Spears is either not the actual person singing on her albums, while others think that her record label and producers forced her to sing using a higher tone than she naturally does - a phenomenon called "baby voice" - in order to sell herself more successfully. Let's break down the elements of this theory and see why it is that people feel so strongly about the mystery of Spears' singing voice.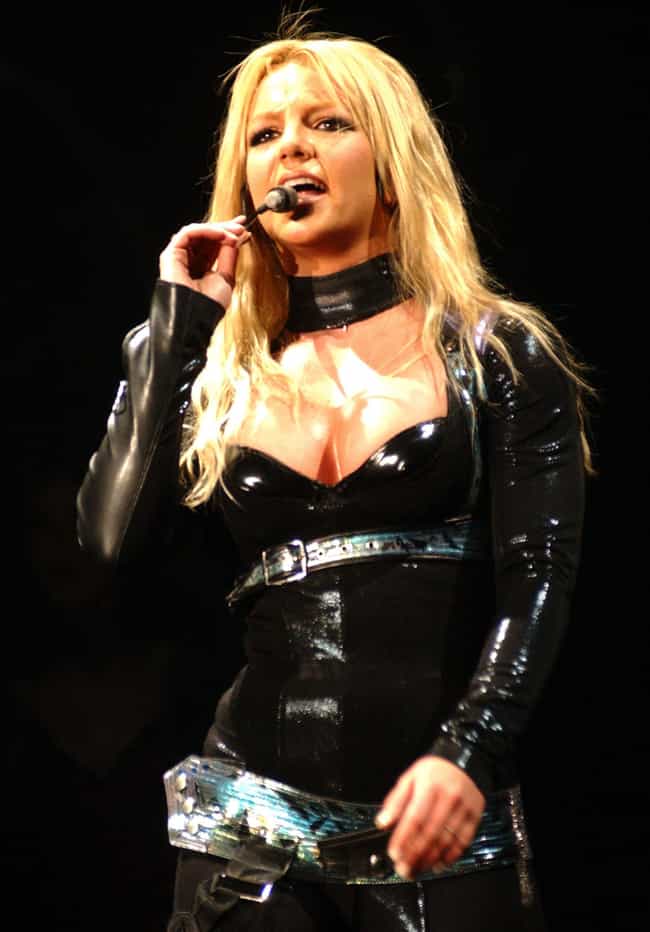 Accusations Of Lip Syncing Fueled The Conspiracy
Lip syncing accusations have followed Britney Spears around since the beginning of her career. An Inside Edition report from the singer's early years speculated that she was at least miming a large portion of her live concerts.
"Her mic wasn't on," recording professor Doug Mitchell told the site at the time. "It wasn't up. And what was playing over the loudspeakers were the pre-produced tracks."
Britney was called out for lip syncing as recently as January of 2018 - during a performance on New Years Eve.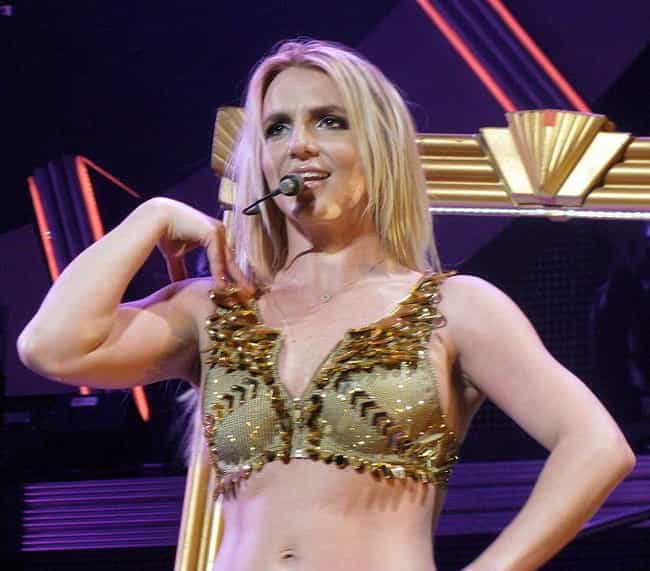 Britney Slammed The Lip Syncing Accusations
In an interview with an Israeli reporter, Britney dismissed rumors that she lip syncs her shows, claiming that uses a small amount of playback during concerts but mostly sings live.
"A lot of people think that I don't sing live. I do usually — because I'm dancing so much — I do have a little bit of playback, but there's a mixture of my voice and the playback," she said in the interview. "It really pisses me off because I'm busting my ass out there and singing at the same time, and nobody ever really gives me credit for it. You know?"
Her Backup Singer Denied Rumors That She Was Singing Britney's Parts
A pop singer named Myah Marie, who's provided background vocals on some of Britney's releases and has also recorded demos of songs written for her, was the center of a rumor that led to intensified conspiracies surrounding the pop star's vocals. The controversy began when a version of the song "Passenger" was leaked online - and fans began wondering whether it was actually Marie singing on the song.
A Marie-sung demo of the song "Hold It Against Me" also furthered speculation about the actual lead vocal on much of Britney's recent work.
Marie ultimately released a statement denying that she was the one providing lead vocals.
"While I am so grateful for the opportunity to provide background vocals for Britney Spears on a small number of her most recent works, I most certainly cannot take credit for her tremendous talent as a singer," Marie's statement read.
"She is a veritable 'living legend' with a longstanding reputation for excellence in all aspects of her artistry. She is my idol and I have nothing but the utmost respect and admiration for her. I have no further comment."
Leaked Isolated Vocals Furthered Fans' Theories
One of the most damning pieces of evidence that point to singing conspiracies surrounding Spears appeared in 2009, when a video surfaced of her isolated live vocals. In the clips, Spears can be seen singing along to her hits - though her vocals sound pitchy and completely uneven. YouTube user Aaron Westwood theorized on why Spears' singing in the clip was so bad.
"She was doing a playback show and the only reason she actually sang was to make her lip sync look more realistic. The only thing her mic did was recording. She didn't care how she sounded or sang. There was no output except when she talked to the audience," Westwood commented on the clip.