Entertainment
Things You Didn't Know About Broad City

Updated May 21, 2020
78.3k views
27 items
Once upon a time (2007), two funny ladies met at the Upright Citizens Brigade and cooked up a web show idea. Behold, the making of Broad City. Abbi Jacobson and Ilana Glazer decided that if Hollywood wasn't going to come a calling, they would simply be their own brand of weird. It paid off. UCB founder and reigning comedy queen Amy Poehler spotted the web series, brought it to Comedy Central, and the rest is weed-induced history.
This list is filled with all of the delightful Broad City facts and trivia you'll need to qualify as a super fan, much to the dismay of Questlove. You'll understand all about the making of Broad City, like why Ilana is fine with showing off her body but seizes up before her love scenes. No offense, Hannibal Buress. Through this Broad City trivia, you'll so discover the origin of Bevers, what's up with the Bed, Bath & Beyond obsession, and why Abbi might throw a party for a hamburger.
Amaze your friends, confound your enemies, and win beer at your local pub on trivia night by memorizing these Broad City fun facts. What does Lincoln call the remnants of snack foods he eats off of Ilana's boobs? If you guessed "t*tty chips," you win. What is the name of Lincoln's pasta blog? If you guessed the Al Dente Dentist, you're on fire!
Which of these Broad City fun facts pleases your inner bad ass bitch the most? Do these Broad City facts make you call out "Yas, queen"? Upvote your faves and talk about them in your best Drew Barrymore voice. Once you've made your voice heard, make sure to check out these other shows like Broad City.
When Abbi gets black-out drunk, she sometimes morphs into her alter-ego, a jazzy cabaret singer named Val who speaks like she's in the roaring '20s. Val takes Ilana to a speakeasy were everyone knows her and loves her. She takes the stage and wows the crowd, flirts with the regulars, and then eats a diamond nose ring.

The spot, The Backroom, is in Manhattan and Robert Plant has played there, although probably not black out drunk and wearing fishnets.
Abbi Actually Carried Ilana Out of the Restaurant in the Allergy Scene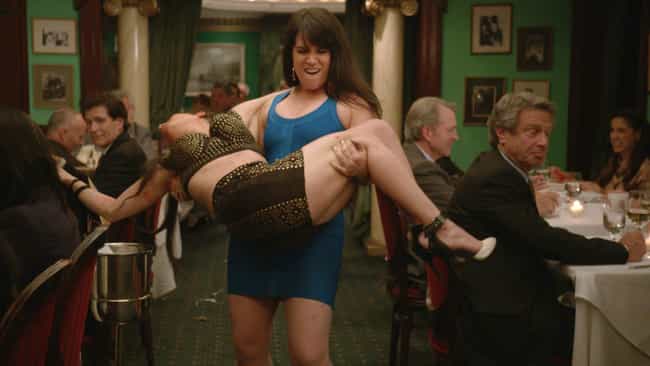 Even though they had a stunt woman on standby to do the bit, Abbi managed to carry Ilana out of the restaurant in one long, hilarious continuous shot. No one thought she could do it so a big cheer erupted when they called "cut!'
Bevers Is Real and She's a Girl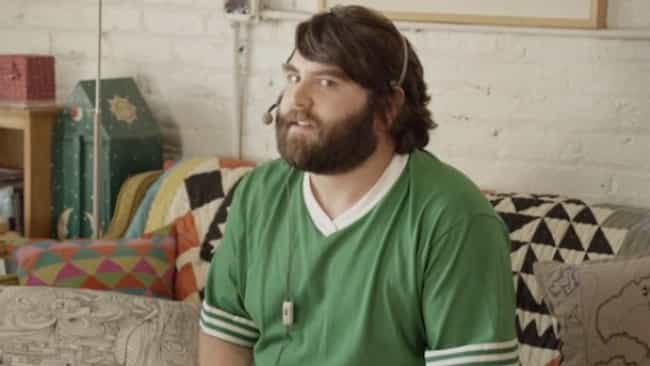 Abbi's best friend is Jessica Bevers. They have known each other since they were six. She and the original Bevers lived together when Abbi first moved to New York. Real Bevers loves the freeloading, house-bound Bevers character played by the hilarious John Gemberling. "She just loovvveeees that I did that," Jacobson said.
Hannibal Buress Joined the Show Because He Was Broke and Needed a Job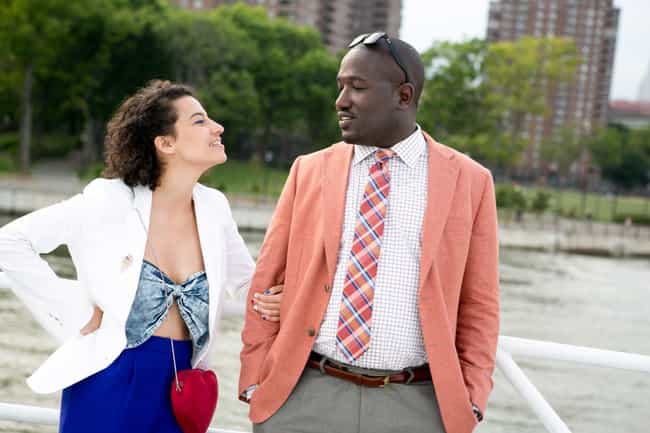 And there ain't nothing wrong with that. "First of all, I was very poor before the show started, so the opportunity to not be poor was the initial draw for me," Buress told Refinery 29. He had wrapped up his writing gigs at

30 Rock

and

Saturday Night Live

and rent was coming due. But once he read the script, he was in. Plus, like Glazer and Jacobson, Buress gets to play a version of himself.