Unspeakable Crimes
Brooke Crews Murdered Her Neighbor So She Could Steal Her Unborn Baby

Why would a woman steal another woman's baby? It's a question many have asked since Brooke Crews brutally murdered her neighbor over her unborn child on August 19, 2017. Dubbed "The Womb Raider," Crews attacked her pregnant neighbor Savanna Greywind and performed a C-section to steal her baby. Her reasoning? She wanted a baby but couldn't (or wouldn't) have her own. The news shocked their hometown of Fargo, North Dakota, and people around the world. And it has many people asking, how could someone do this to someone else?
Crews Performed A C-Section On Her Neighbor So She Could Steal Her Baby
Brooke Crews invited Savanna Greywind over to her apartment the day of her murder and quickly started fighting with her. The altercation turned physical, and Crews pushed Greywind to the ground. Before hitting her head and becoming unconscious, Greywind managed to fight Crews off. While Greywind was bleeding on the floor, Crews grabbed a knife and started performing a C-section. The baby was healthy and put in a bathtub.
"She was taking her first breath as her mother was taking her last," Prosecutor Tanya Johnson Martinez said in February 2018.
Greywind Was Alive While Crews Was Giving Her A C-Section
While she was lying unconscious, Greywind was not dead. As Crews began performing the C-section, Greywind drifted in and out of conscious and was alive during the attack. Authorities said it was more than likely Greywind was not 100% cognizant of what was happening, given her head injury. She died from exsanguination.
William Hoehn Assisted His Girlfriend With Getting Rid Of Evidence Of The Crime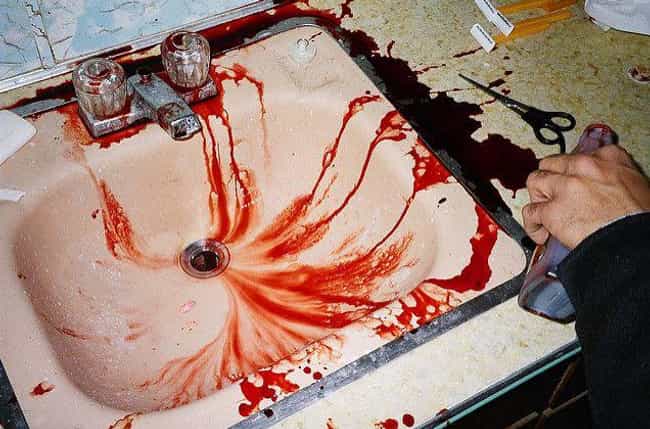 Crews's boyfriend, 32-year-old William Hoehn came home to find her cleaning up blood. Crews handed Hoehn the newborn child, saying, "This is our baby, this is our family." Hoehn then assisted his wife in cleaning up the apartment, taking out garbage bags filled with bloody towels, and trying to get rid of all of the evidence.
Although it is unclear who removed Greywind's body from the apartment, it is assumed Hoehn was responsible, possibly with Crews's assistance.
Crews Instigated An Argument About Cats To Kill Greywind
Greywind told her parents, with whom she shared an apartment, she was about to go to a neighbor's house to work on a sewing project. She was meeting up with Crews, who also lived in the apartment building. The two were friendly with one another by all accounts, and when Crews asked her for her help, Greywind gladly participated.
When she got to her apartment, however, Crews instigated an argument about how Greywind was treating cats that lived near the apartment.