Attractions

Bruce Goff Architecture

List of Bruce Goff buildings, listed alphabetically with photos when available. Most, if not all prominent Bruce Goff architecture appears on this list, including houses, churches and other structures where applicable. This list contains information like what city the structure can be found in, and when it was first opened to the public. If you want to find out even more about these famous Bruce Goff buildings you can click on the building names to get additional information.
The list you're viewing contains buildings like Boston Avenue Methodist Church and Pavilion for Japanese Art.
This list answers the questions, "What buildings did Bruce Goff design?" and "What do Bruce Goff structures look like?"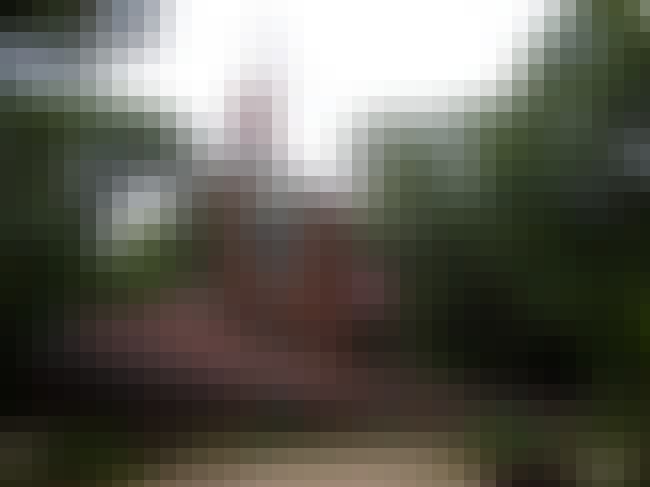 The Bavinger House was completed in 1955 in Norman, Oklahoma, United States. It was designed by architect Bruce Goff. Considered a significant example of organic architecture, the house was awarded the Twenty-five Year Award from the American Institute of Architects in 1987. ...more on Wikipedia
City/Town: Norman, Oklahoma, USA
Architect: Bruce Goff
Created By: Bruce Goff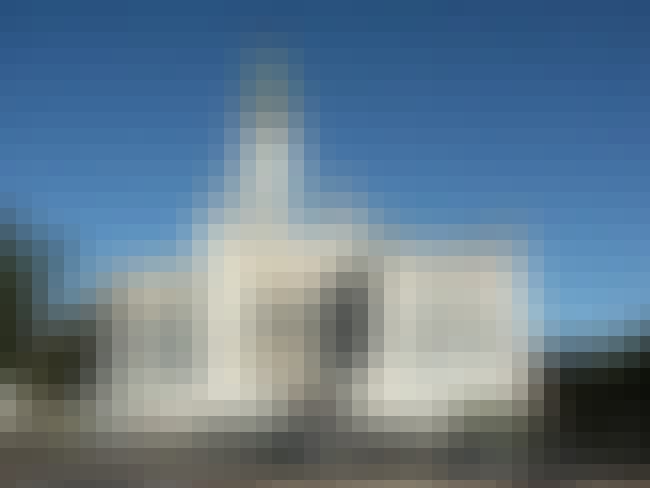 2
Boston Avenue Methodist Church
The Boston Avenue United Methodist Church, located in downtown Tulsa, Oklahoma and completed in 1929, is considered to be one of the finest examples of ecclesiastical Art Deco architecture in the United States, and has been placed on the National Register of Historic Places. Built by a congregation of the Methodist Episcopal Church, South, it was designated a National Historic Landmark in 1999. ...more on Wikipedia
City/Town: Tulsa, Oklahoma, USA
Architect: Bruce Goff
Created By: Bruce Goff
Style: Art Deco
3
Hopewell Baptist Church
The Hopewell Baptist Church in northwestern Oklahoma County, Oklahoma, also known as the Church of Edmond and as Tepee Church, was designed by architect Bruce Goff. It was listed on the U.S. National Register of Historic Places in 2002. The teepee-shaped building was constructed by members of the church, who worked on evenings and weekends from 1947 to 1951 to build it. The peak, which is about 80 feet high, is an open metal bellfry containing no bell and 12 triangular windows that always leaked when it rained. The base was finished with native rock and sheet metal. The nave of the church was arranged in the round. The lower level held classrooms. The exterior support structure features 12 ...more on Wikipedia
City/Town: Edmond, Oklahoma, USA
Architect: Bruce Goff
Created By: Bruce Goff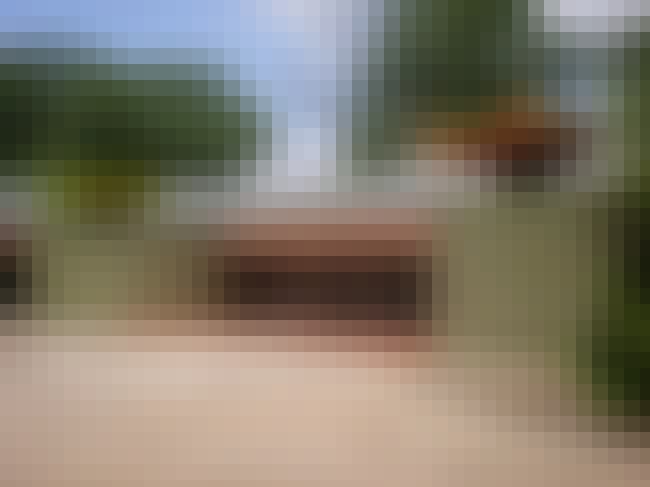 The John Frank House was built in 1955 in Sapulpa, Oklahoma, United States. It was designed by architect Bruce Goff. It was designed for John Frank, founder of Frankoma Pottery. It was specifically designed to showcase the Franks' love for pottery. John and Grace Lee Frank glazed and fired the ceramic tiles located throughout the house. The home is listed on the National Register of Historic Places. It is available for the public to visit upon request. Tour times are available Thursday though Sunday in the afternoons, although alternative times may be requested. ...more on Wikipedia
City/Town: Sapulpa, Oklahoma, USA
Opened: Jan 01 1955
Architect: Bruce Goff
Created By: Bruce Goff
Style: Expressionism