READ
This Toronto Landscaper Was Actually A Serial Killer Who Hid His Victims In Flower Pots

Images associated with Canada typically include moose, maple syrup, and good manners. So hearing about Canadian serial killers comes as a big surprise. But the country certainly has its fair share, even today. In January 2018, news broke that a Toronto man buried victims' bodies in flower pots. As crazy as that sounds, it's just the tip of the iceberg. These Bruce McArthur murder facts reveal a disturbing story with a high body count.
For the last few years, people in Toronto's LGTBQ community have warned police that there's a serial killer stalking the streets, but no one paid attention. Out of all the places serial killers hide bodies, flower pots on the properties of other people's homes has to be one of the eeriest. McArthur was a landscaper, which gave him the perfect opportunity to covertly hide corpses. He was able to dispose of bodies where no one would ever think to look. Now, Toronto police are digging up half the city, terrified of the horrors they'll discover right in people's backyards.
Police Recovered The Remains Of Six People From One Property
On Thursday, February 8, 2018, while conducting an extensive search of a property McArthur used as storage in exchange for landscaping services, Toronto police found the remains of six people hidden in planters. McArthur had been charged with the murders of five men even before the bodies were discovered. At the time, Detective Sgt. Hank Idsinga said that at least some of the remains belong to Andrew Kinsman, one of the victims whom McArthur has been charged with murdering.
Since the initial discovery, eight total victims have been identified as Selim Esen, Majeed Kayhan, Andrew Kinsman, Dean Lisowick, Soroush Mahmudi, Skandaraj Navaratnam, Abdulbasir Faizi, and Kirushna Kumar Kanagaratnam.
When He Was Arrested There Was A Man Tied To His Bed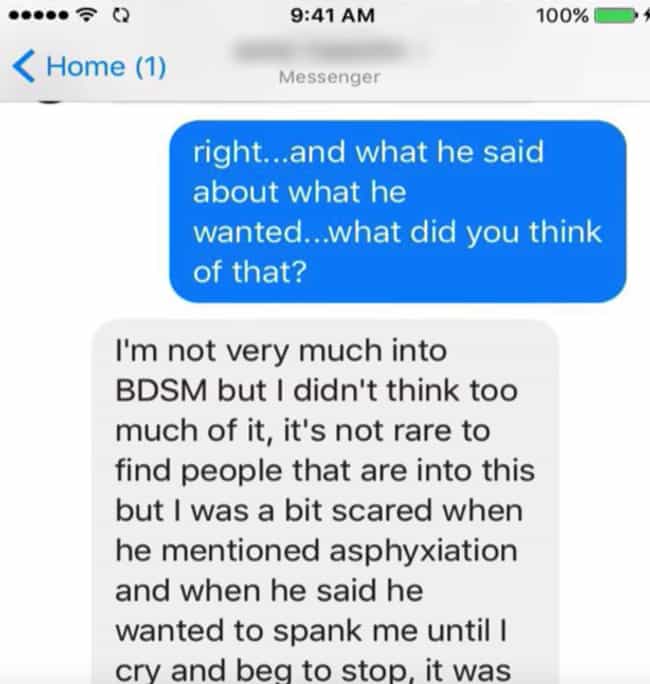 On January 18, 2018, the police were staking out Bruce McArthur's home when they were faced with a life or death situation. When McArthur returned home one night with a man, they became concerned that he could be McArthur's next victim and decided to act. They kicked in the killer's door, and inside they discovered the man tied to McArthur's bed.
The Toronto PD is unsure if McArthur was planning to kill him or if the two were meeting consensually. They initially questioned McArthur becuase he once dated Skandaraj Navaratnam, one of his victims.
He Stashed Bodies On The Property Of People He Knew For A Decade
The planters where police found six sets of remains were on the property of a family he'd known for 10 years. They'd apparently worked out an arrangement where he could store his equipment in their shed, and in return he would cut them a deal on landscaping work.
The patriarch of the family, Mr. Bisson, claims that the planters where the police discovered the remains were installed in 2008 after a flood. He told The Independent, "He was around after that with planters, not rocky ones... but big plastic, dark black planters."
McArthur Was On Several Online Dating Apps, And It May Be How He Met Some Of His Victims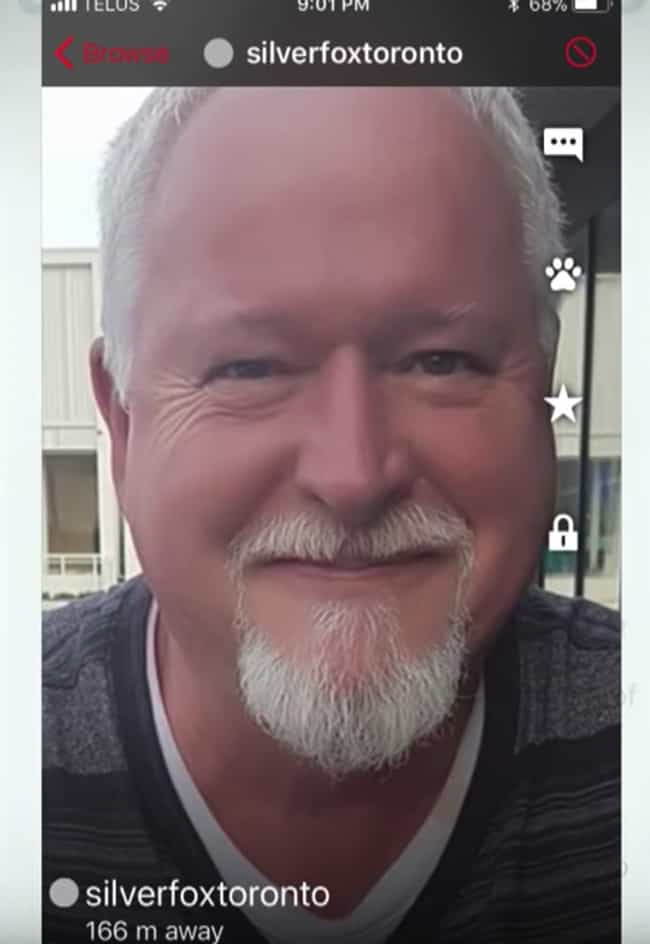 Bruce McArthur had profiles on Manjam, SilverDaddies, and Recon. In all of his profiles, he used some variation of the username "silverfox." On his Recon profile, which is a fetish dating site, he asked to be contacted by "submissive men of all ages." Toronto police say that two of McArthur's victims, Andrew Kinsman and Selim Esen, were known to frequent a section of town known as The Village, which is the heart of the gay community in Toronto. McArthur could have met them through an app or by cruising, which he allegedly did frequently.
A chilling quote taken from McArthur's profile on SilverDaddies speaks to the deception he used to trap his victims: "I can be a bit shy until I get to know you, but am a romantic at heart." One man said McArthur approached him on a gay dating app and told him he was into asphyxiation and wanted to "spank him until [he] cried and begged [him] to stop."