Total Nerd
The Coolest Things Batman Has Ever Bought

492 votes
147 voters
7.8k views
10 items
List Rules Vote up the most amazing thing Batman/Bruce Wayne has ever bought to fight crime in Gotham.
Beneath a blanket of gloomy smog and the flickering of streetlights, an ill-fated city awakens. Its nightlife crawls with colorful characters, all of them vying for the crown, but Gotham has only ever had one prince and he is armed with an arsenal of possessions. He sits perched over the rooftops, his cape billowing around him like a cocoon, subtly hinting at his aptitude for transformation. Every night he is reborn, destined to become the Batman.
Unlike most other superheroes, Batman wasn't born with any powers. He gets by with a healthy dose of vengeance. The rest of the magic is in his determination and, of course, his multibillion-dollar bank account. What Batman buys makes him who he is.
It would be easy to go on for hours about how cool the Batmobile is, how much his butler Alfred's salary probably tallies up to, whether he bought or inherited the Batcave and a dozen or so other famous purchases. But this post is dedicated to the more obscure Batman buys, items that were important but easy to miss.
Wait until you see how many awe inspiring Batman inventions and Bruce Wayne possessions have gone overlooked. Read on to discover how a table for two at a local tavern changed his life, what equipment he bought to prepare for space missions and of course, his most extravagant buys, the stuff that proves that Batman is the boss. Here are some of the coolest Batman purchases ever.
Bruce Wayne Buys The Daily Planet Newspaper, Becomes Superman's Boss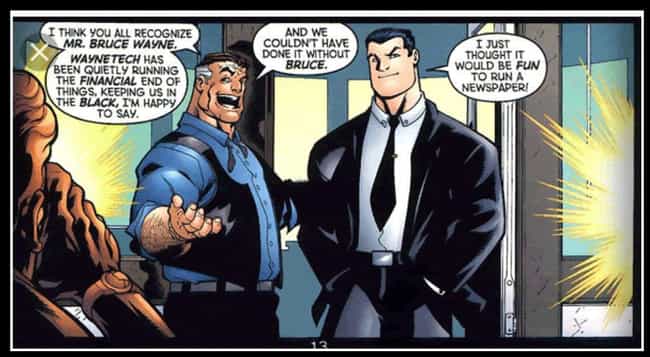 Fans can argue all they want about who would win in a Batman v. Superman brawl, but the reality of the situation is that Bruce Wayne already owns Clark Kent, aka Superman. Why? Well, because Bruce Wayne owns the newspaper where Superman works, The Daily Planet.
Rumor has it Bruce acquired the notorious newspaper sometime between 1998 and 2000 in the DC Comic's second volume of the Superman series.When asked why he bothered with the venture, he said he just thought it would be fun to own a newspaper. This is one of the prized Bruce Wayne possessions because it shows that he is, quite literally, everybody's boss.
Bruce Wayne Buys a Hotel So His Dates Can Swim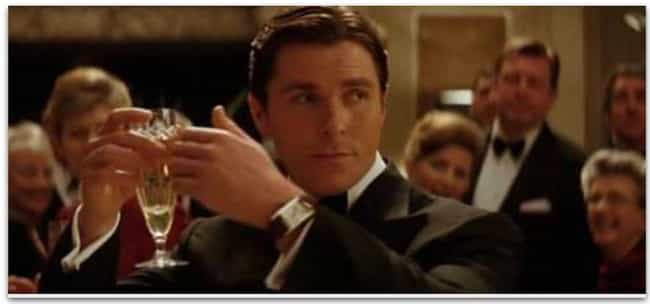 In Christopher Nolan's Batman Begins, Bruce Wayne makes a grand entrance at an ornate hotel with not one, but two, European models dangling from his arms. When a concierge tells the billionaire that his dates cannot go swimming in the shimmering pool, he responds by purchasing the hotel. He claims that in doing so, he will change the rules about the pool area. In reality, he's changing the game. Not only does his hotel ownership bring in lucrative income, but it also plays a pivotal part in his upheaval and reconstruction of the Wayne Manor.
Batman's Giant Power Gloves Coated in Kryptonite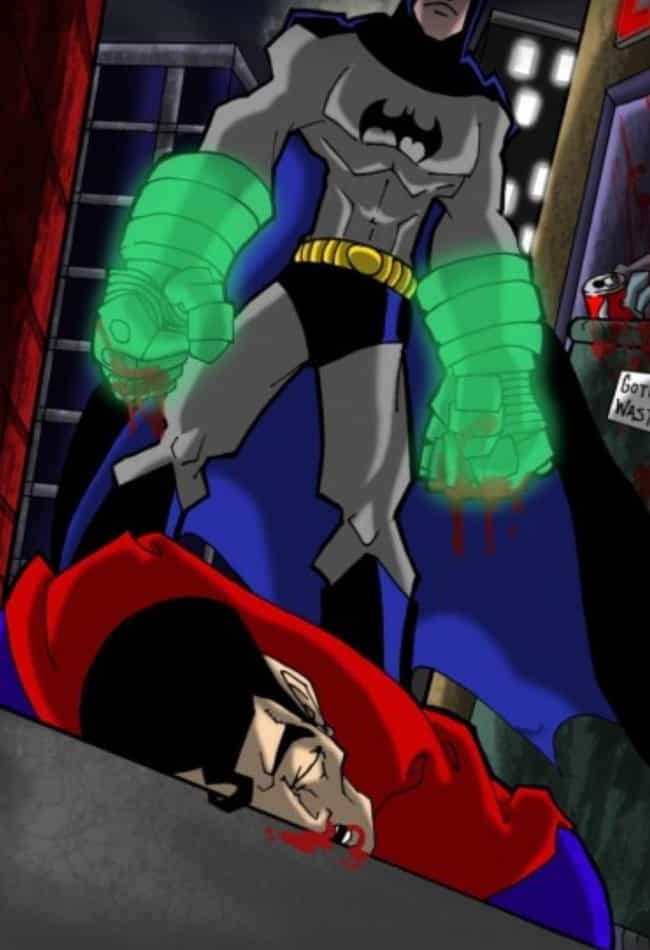 Does Batman own any kryptonite? You better bet he does. If you ever wondered what type of friend Batman would be, simply take a gander at his lime-green, glowing gloves depicted above. Bear in mind the fact that kryptonite has a fatal effect on one person: Batman's friend - and sometimes foe - Superman.
As long-time readers know, Batman's been steadily stockpiling kryptonite for quite some time. He's even adorned the Batcave with a kryptonite ring to keep Superman from sticking his nose where it doesn't belong.
Batman Buys Rocket Powered Boots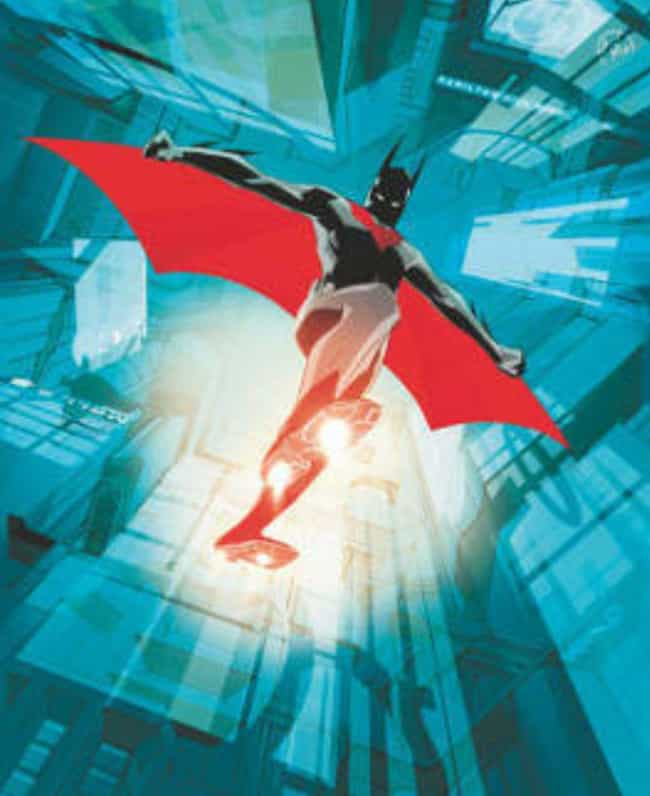 With so much attention going to his suit and vehicles, many readers missed out on one of the coolest Batman inventions: his boots. Batman has equipped his boots with an amazing arsenal of gadgets, including bombs, bullets, skating blades and more recently, rocket launchers. In the very early comic, Batman #2, the boots served the simple purpose of kicking countless criminals, including the Joker, in the face. They've evolved over the years.
The steel-toe wonders have made several noteworthy silver screen performances, serving as ice skates that help him catch Mr. Freeze in the movie Batman and Robin, and later ushering in a swarm of real-life bats in the movie Batman Begins. Still, their most significant emergence is probably in Batman Beyond where they turn into rocket launchers, helping Batman fly like a real bat.