Total Nerd
Kevin Smith Fulfilled A Childhood Dream Working With Bruce Willis - It Turned Out To Be A Nightmare

Updated October 14, 2019
244.1k views
15 items
When Kevin Smith worked with Bruce Willis on the set of Live Free or Die Hard (2007), their relationship was nearly perfect. Both hailing from New Jersey (though Willis spent his first two years in Germany), the two stars got along swimmingly and even kept in touch after production had ended. Their newfound friendship led to another project together: the comedy Cop Out (2010).
Both have made headlines for their surprising behaviors. Smith is known for his heavy stoner habits and over-the-top fanboying - even his friendship with Ben Affleck has fallen under scrutiny. Willis, who boasts a decades-long career of lucrative box office hits (which has afforded him the wherewithal to buy a town in Idaho), has developed a reputation for his notable feuds over the years.
When Willis and Smith reunited as lead actor and director, things quickly fell apart. Their conflicting creative visions soon clashed and led to yet another noteworthy on-set feud. What does Kevin Smith think of Bruce Willis now? And how does Willis feel about Smith? Well, let's just say there's been a lot of profanity and name-calling. Let's investigate the development of the Smith/Willis feud with this timeline of their beef.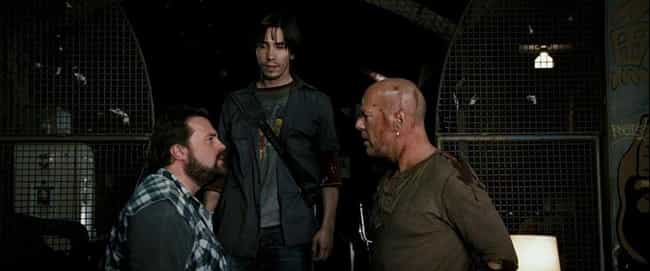 Kevin Smith Initially Met Bruce Willis On The Set Of 'Live Free Or Die Hard'
Known for being a huge fanboy of many shows and stars, Smith shared his excitement about meeting longtime favorite Bruce Willis. The two met while working on the set of Live Free or Die Hard back in the mid-2000s. The Clerks director considered the chance to meet Willis a dream come true, as he was a big fan of the action star who worked on the 1985 TV show Moonlighting.
Smith even took to bragging on Myspace about his fortunate experience, stating:
I reported to work on a flick that'd reveal a heretofore unrealized dream I'd unwittingly harbored since I first watched David Addison limbo in the Moonlighting Detective Agency offices, 20 years prior... For five days, I acted opposite Bruce Willis in this summer's Live Free or Die Hard.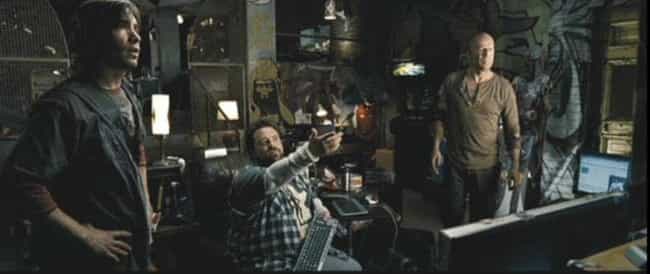 Willis Reportedly Suggested They Work On A Project Together 
After Live Free or Die Hard debuted in theaters in June 2007, Smith soon reached out to Willis to catch up. Smith remembered discussing the success of their movie premiere, saying it might be the highest-grossing Die Hard movie.
However, Smith wasn't prepared for the rest of the conversation. In the 2008 documentary Kevin Smith: Sold Out - A Threevening with Kevin Smith, he recalled Willis saying, "Let [me] ask you something - you're from Jersey, I'm from Jersey. You write, direct; I act. We should do something together."
Smith was floored at the idea of being able to work with his hero and leaped at the opportunity.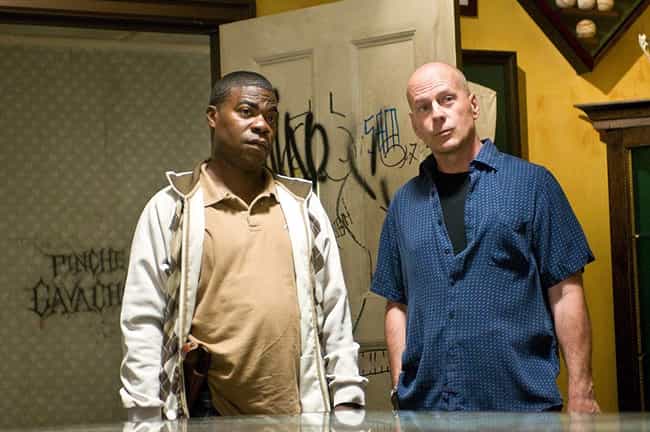 Smith Said He Took A Pay Cut Because He Was So Enthusiastic To Work With Willis 
At last, the time came for the two to work together. They initially called the project A Couple of D*cks, but later retitled it Cop Out. The film was a significant move for Smith since it involved a major studio and a screenplay that he didn't write himself.
However, Smith had confidence the film would turn out great, especially when Willis agreed to star in it. To make Cop Out with the action star, Smith allegedly had to take an 84% pay cut. According to his Twitter, Smith claimed his reduced salary not only allowed for Willis to become involved in the project, but it also ensured Cop Out could get an R rating.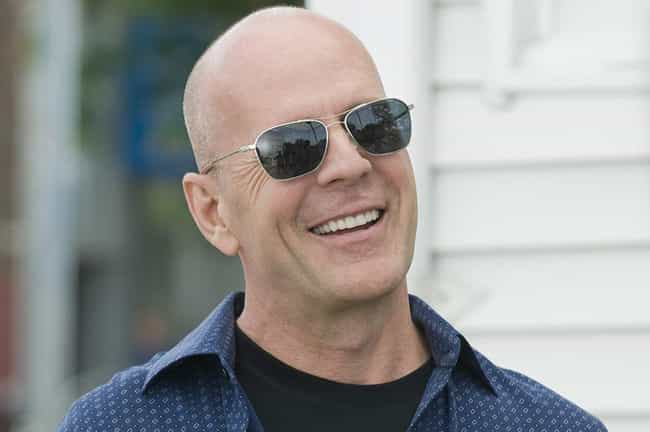 Smith's Idolization Of Willis Skewed His Focus As A Director  
As they began producing the film, it became clear there was a major difference between Willis and Smith's relationship on-set as co-stars versus as an actor and director, respectively. In an interview with CinemaBlend, Smith shared his approach to working with Willis:
I wasn't the 38-year-old Kevin Smith who had directed a bunch of movies; I was the 12-year-old who would lay on my parents' couch and watch David Addison on Moonlighting on Tuesday.
Willis had experience dealing with starstruck filmmakers and was blunt with his words. According to Smith:
Bruce would be like, snap out of it, you're a grown-up, I'm not David Addison. We were able to work on [Cop Out] as collaborators, rather than me like, "Can you do this because I loved it when you did it on Moonlighting."