Food
Bubba Gump Shrimp Company Recipes

Updated August 22, 2017
1.4k votes
1k voters
176.5k views
8 items
Can't get enough Bubba Gump? This list of Bubba Gump Shrimp Company recipes, is a helpful guide for preparing your favorite dishes from the Bubba Gump Shrimp Company menu at home. These copycat recipes are typically not based on exactly the method used at Bubba Gump Shrimp Company, but are modeled closely on the flavor and texture of Bubba Gump Shrimp Company's food, making it easier than ever to bring these great tastes to your house for cheap.
From the cheesy biscuits at Red Lobster to the amazing sauces at Buffalo Wild Wings, it's always tempting to go out for a delicious treat at one of the numerous chain and franchise restaurants dotting the landscape. But eating out at restaurants all the time can be a costly proposition. Not to mention the fact that, at restaurants, you have no portion control, and can't alter the recipes, ingredients, or style of cooking to suit your own taste. Whether you're looking for their shrimp and grits or Bubba Gump drink menu, there are lots of at home recipes here to recreate these great Bubba Gump dishes.
The Bubba Gump Shrimp Company was founded in 1995 following the popularity of the 1994 film "Forrest Gump." The restaurant is known for its shrimp dishes, but features other Southern, Cajun, and seafood cuisine. Based in San Clemente, CA, the chain now operates 32 Bubba Gump restaurants worldwide.
Making Bubba Gump Shrimp Company recipes in your home gives you all of these options, while saving you money, and providing the same great diversity and taste that you'd find at your favorite casual dining spot. This list collections the best copycat Bubba Gump Shrimp Company recipes from around the web.
What are some of Bubba Gumps Shrimp Company's recipes? Take a look here and you'll see how you can make some of foods on this list.
2 teaspoons paprika
1 teaspoon dried thyme
1/2 teaspoon salt
1/4 teaspoon ground nutmeg
1/4 teaspoon garlic powder
1/8 teaspoon cayenne pepper
1 tablespoon olive or canola oil
1 pound uncooked medium shrimp, peeled and deveined
- Saute the paprika, thyme, salt, nutmeg, garlic powder and cayenne in oil for 30 seconds.
- Stir constantly.
- Add shrimp.
- Saute for 2-3 minutes or until shrimp turn pink.
- Stirring occasionally.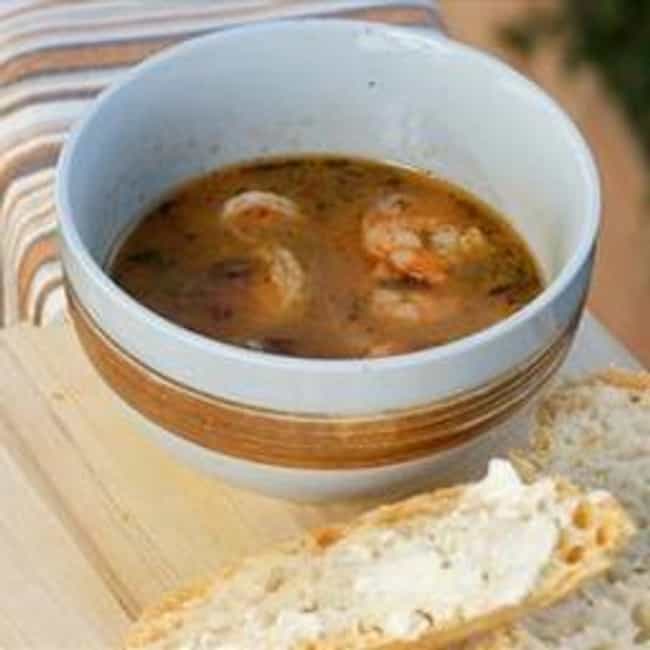 1 lb medium shrimp , peeled and deveined
1 fresh baguette
1 cup cooked white rice
lemon wedge (optional)
2 tablespoons butter
1/2 tablespoon Worcestershire sauce
1 teaspoon black pepper
1 teaspoon cajun seasoning
1/2 tablespoon minced garlic
INGREDIENTS FOR THE BROTH
1/2 tablespoon butter
12 ounces clam juice
1 teaspoon Worcestershire sauce
1/2 teaspoon pepper
1/2 teaspoon cajun seasoning
1 teaspoon minced garlic
1 chicken bouillon cube
1/4 teaspoon sugar
To prepare the broth:.
- Sauté pepper, Cajun seasoning, and garlic in butter for approximately 5 minutes over medium heat.
- Add remaining ingredients.
- Bring to boil.
- Turn down to simmer and leave on stove until ready to serve.
- Shrimp preparation:.
- Melt butter in pan and add shrimp, Worcestershire sauce, pepper, Cajun seasoning and garlic.
- Cook to medium rare.
- Add the broth and bring to a simmer.
- Serve in large bowl over rice with baguette and lemon wedges.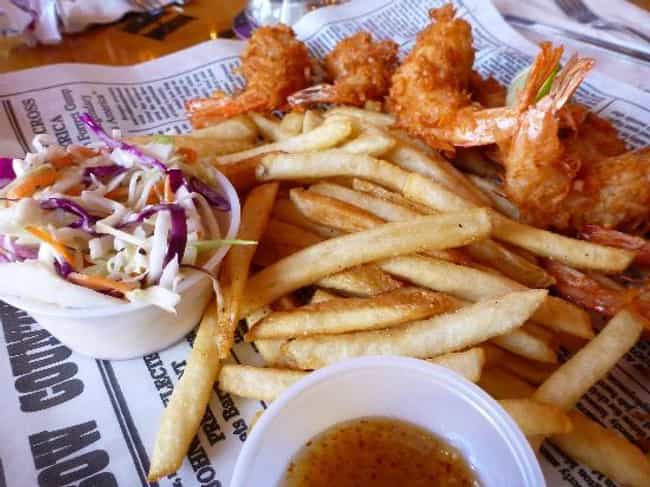 Shrimp Batter Mix.
3 Eggs.
2 Cups All Purpose Plain Flour.
1/2 Cup Beer.
1 Tablespoon Baking Powder.
Coconut Oil To Fry Your Shrimp In.
3 Cups Fresh Frozen Coconut.
For seasoning mix :
1 Tablespoon Ground Cayenne Pepper.
2 Teaspoons Salt.
2 Teaspoons Sweet Paprika.
2 Teaspoons Black Pepper.
2 Teaspoons Garlic Powder.
1 Teaspoon Onion Powder.
1 Teaspoon Thyme.
- Mix all your seasoning mix together. set aside.
- In a blender mix 1-4 of your shrimp batter together and mix very well in your blender.
- Put your coconut out into a bowl.
- Dip your shrimp by the tail into first the seasoning mix and coat well.
- Dip into the batter and now roll in the coconut .
- Lay shrimp out on a tray or platter.
- Cover coconut shrimp with plastic wrap .
- Place into the refrigerator for at least 2 hours before deep frying in a 350 degree deep fryer until golden brown.
Mama's Southern Fried Chicken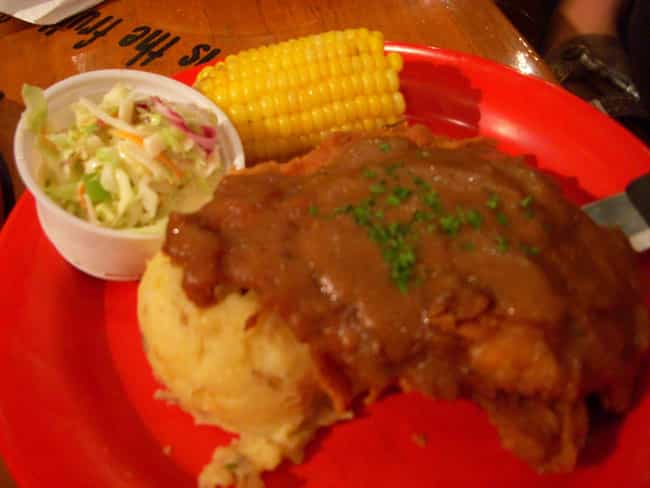 1 (3- to 4-pound) whole chicken, cut into pieces
1 teaspoon salt
1 teaspoon pepper
2 cups buttermilk
Self-rising flour
Vegetable oil
- Sprinkle chicken with salt and pepper.
- Place chicken in a shallow dish or zip-top plastic bag.
- Add buttermilk.
- Cover or seal, and chill at least 2 hours.
- Remove chicken from buttermilk, discarding buttermilk.
- Dredge chicken in flour.
- Pour oil to a depth of 1 1/2 inches in a deep skillet or Dutch oven; heat to 360°.
- Add chicken, a few pieces at a time.
- Cover and cook 6 minutes.
- Uncover chicken, and cook 9 minutes.
-Turn chicken; cover and cook 6 minutes.
- Uncover and cook 5 to 9 minutes, turning chicken the last 3 minutes for even browning, if necessary.
- Drain on paper towels.