Entertainment
Here's What The Cast Of Buffy The Vampire Slayer Looks Like Now

Updated May 3, 2018
15.4k views
13 items
Buffy Summers took the world by storm when she made her TV debut in 1997. With the help of the Scooby Gang, Buffy rips through demons and vamps, protecting Sunnydale from all the evils that have made their way out of the Hellmouth.
Since defeating the biggest of baddies in 2003, fans have wondered what happened to the cast of Buffy the Vampire Slayer. The Buffy comics series and Buffy fan theories provided some answers as to what happened to the characters after thousands of slayers were activated across the world, but what about the cast that brought some of Joss Whedon's best characters to life? Here's the sitch for the Buffy the Vampire Slayer cast then and now.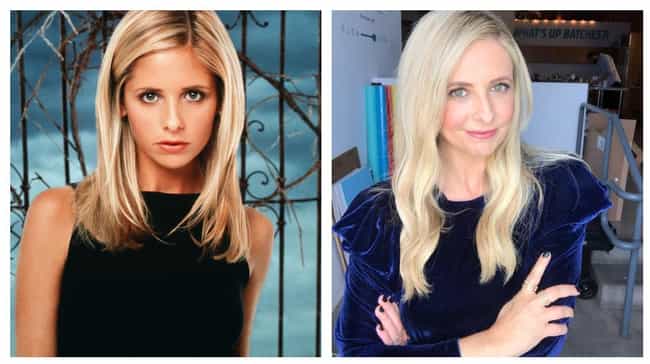 Then: Spunky, blonde, and bold - Sarah Michelle Gellar has been making movies and starring in commercials since she was just 5 years old. She played the titular vamp-slaying role in Buffy, which almost went to Katie Holmes.
Now: Gellar didn't stop barreling her way through the entertainment industry after Buffy the Vampire Slayer wrapped up. She starred in both box office and TV hits such as the live-action version of Scooby Doo and CBS's The Crazy Ones. After taking a bit of an acting hiatus, Gellar co-founded the food-crafting and baking kit company, Foodstirs, in 2015.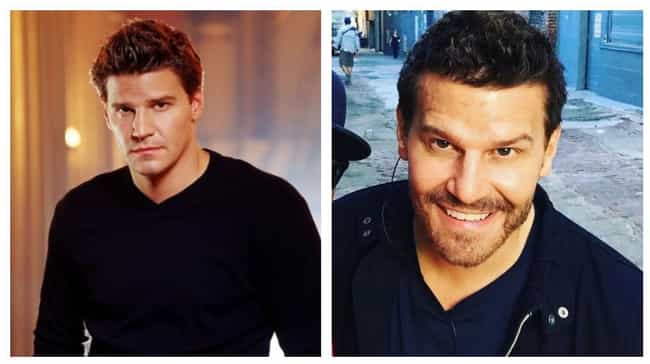 Then: David Boreanaz got his big break when he was casually discovered while walking his dog. His acting career went from the role of the lighthearted, cheery boyfriend in the '80s sitcom Married with Children to playing the dark and brooding Angel in Buffy the Vampire Slayer.
Now: Boreanaz was so popular in Buffy that he got his own spinoff series for fans to obsess over: Angel. After Buffy's end, Boreanaz bounced over to the crime-drama series, Bones, which wrapped Season 12 - its final season - in early 2017.
Boreanaz also admitted to cheating on his wife in 2011. Fortunately, Boreanaz said the affair was a "bonding experience," and they remained together. Boreanaz and his wife founded their own nail polish line, Chrome Girl, in 2013.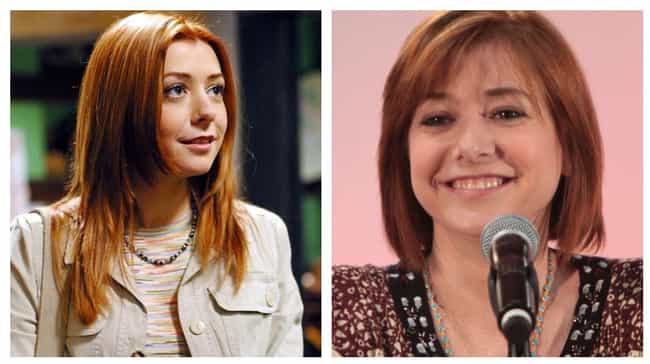 Then: Alyson Hannigan had a long acting career before gaining her powerful magical abilities as the lovely Willow Rosenberg. Acting since the age of four, she starred in commercials for major corporations such as Six Flags and had featured appearances in hit TV shows like Free Spirit and Roseanne. She even took the time to star as the raunchy band-geek, Michelle Flaherty, in American Pie while working on Buffy.
Now: After Buffy ended, Hannigan jumped right into the lead role of Lily Aldrin in the TV series How I Met Your Mother. Now living with her two daughters, she continues to star in film and TV. She became the host of Penn & Teller: Fool Us in 2016.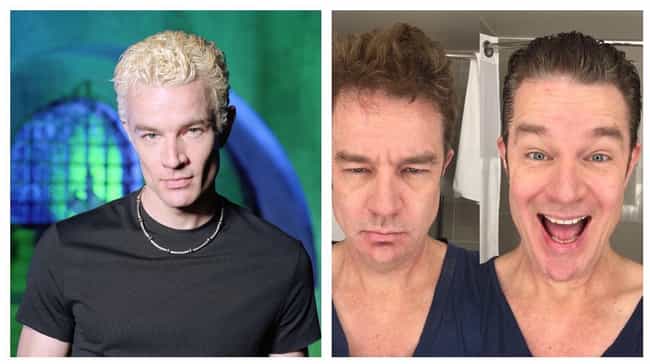 Then: The smooth, suave, platinum blond-haired James Marsters went through a lot for his role as Spike. From multiple peroxide treatments to keep his hair white and shiny, to cutting down on calories to stay thin and vampy, Marsters pushed his way through the series to ultimately become one of its biggest stars.
Now Marsters was supposed to go directly from Buffy to his own spinoff film, Spike, but it never came to fruition. In 2017, he said he would reprise his role as Spike "in a heartbeat" as long as Joss Whedon was involved. He continues to pick up sci-fi roles in TV, including the roles of Captain John Hart Torchwood and Victor Stein in Marvel's The Runaways.