Weird History
Evidence That Hundreds Of People In Medieval Europe Were Given Gruesome "Vampire Burials"

In today's culture, vampires are sleek, passionate, and sexualized creatures. But in Eastern Europe, discoveries of vampire graves paint a much different picture. Countries like Bulgaria, Romania, and Poland have become famous for their discoveries of vampire burials, and archaeologists are putting together clues about the mysterious beings.
While most of them were simply misunderstood human beings, the reported cases of vampires go back thousands of years and continued until mere decades ago (with some villages still having a designated vampire killer). They were given ritualist burials to keep them from roaming their villages and taking more lives. The amount of superstition during the Medieval period paired with a lack of medical knowledge led to hundreds of people being buried as "vampires."
Vampires in the traditional sense may not be real, but they certainly felt real to the people of Medieval Europe. They've left their mark on our legends and popular culture, and through the discovery of their graves we now have even more to learn about these monsters of the past.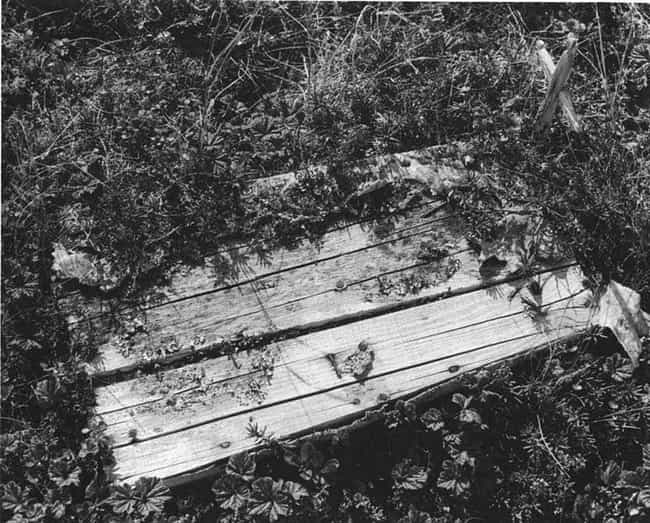 People Were Buried With Metal Stakes Rammed Through Their Chests
There were many methods used in the Medieval period to stop vampires from rising from the grave. In the ruins of a Bulgarian city near the border with Greece, a man was found buried with a two-pound piece of iron rod jammed through his shoulder, and his left leg was removed below the knee and buried beside him. Three thousand Czech graves were found weighed down with rocks; some people were found buried with their hands or feet in shackles; and a man buried on the island of Lesbos had eight-inch spikes driven through various parts of his body. The man was also buried in a heavy wooden coffin while those around him had not. All of these methods (and more) were used to physically stop a person from leaving their grave after they had died.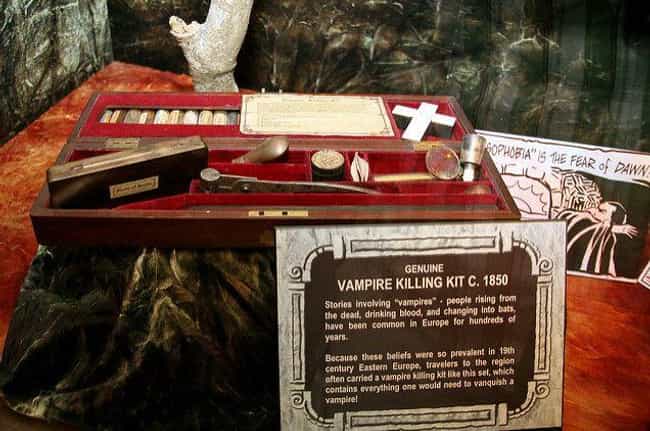 There Was Fear Vampires Would Rise From The Grave To Eat Plague Victims
According to anthropologist Matteo Borrini, findings of vampire graves in countries like Italy "supported the medieval belief that vampires were behind the spread of plagues like the Black Death." The Black Death was a time of intense superstition, as medical science was not very advanced and the germ theory of disease was not yet known.
Medieval Europeans believed the vampires were the cause of the illness, that they wandered the streets feeding on the dying. The belief vampires could "eat" after death was perpetuated by grave robbers who found bodies where the shrouds they had been wrapped in had rotted away over the mouth, revealing teeth. They became known as "shroud-eaters," and this was most likely caused by the bacteria in the mouth rotting the fabric.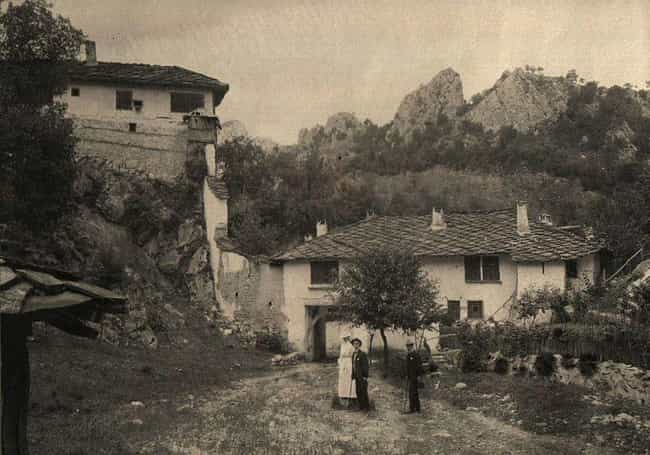 Vampire Burials Were A Tradition In Some Bulgarian Villages Until The 1970s
While we tend to think of vampires as an old legend, for some people the stories were a part of life until only a few decades ago. Some remote villages in Bulgaria continued to practice "anti-vampire" rituals and even had a designated person to carry them out. While some people refer to burials where the dead were prevented from ever rising again as vampire burials (referring to the grave's occupant), others refer to them as anti-vampire burials, meaning the person was prevented from carrying out vampire activities after death.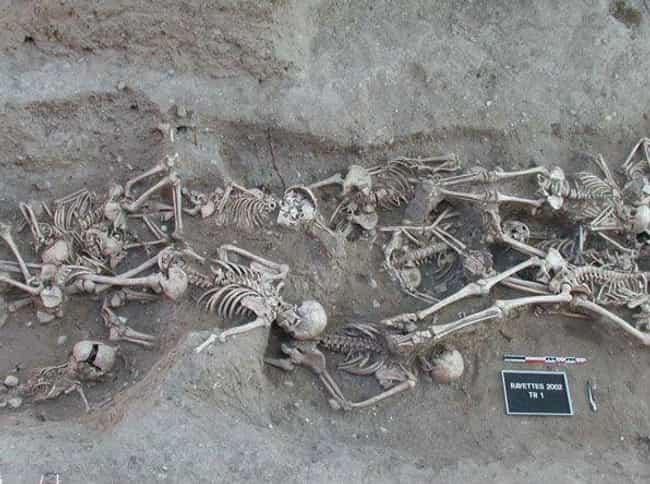 A Female Vampire Was Found In A Mass Grave On An Island Used As A Plague Sanitorium
On the small island of Lazzaretto Nuovo in Italy, archaeologists found the remains of what they call a female vampire. The woman was discovered in 2012 in a mass grave of victims of the plague; the island had been used as a plague sanitorium. Her anti-vampire burial included a brick being placed in her mouth after death as a means of preventing her from feeding on the other bodies buried with her. The "brick in the mouth" was a known form of vampire exorcism in Italy.