Entertainment
Burnt Movie Quotes

Updated May 22, 2019
131 votes
105 voters
15.8k views
10 items
Burnt movie quotes tell the story of one brilliant chef who lost it all and is hell bent on redemption. The culinary comedy-drama was adapted into a screenplay by Steven Knight, based on a story by Michael Kalesniko. Directed by John Wells, Burnt opened in theaters on October 30, 2015.
In Burnt, Adam Jones (Bradley Cooper) began his career as a teenager in Paris working at the hottest restaurant in town. In following this dream of becoming a chef, however, Adam fell into drug use and made a lot of bad decisions, pissing off a lot of others (including Uma Thurman, Omar Sy and Alicia Vikander) in the process, not to mention torpedoing his career. So three years later when Adam looks to make his big comeback, he needs to tidy up some loose ends first.
With the goal of earning three Michelin stars, Adam gathers a kitchen staff (including Sienna Miller, Daniel Brühl and Matthew Rhys) and sets off to open the best restaurant in the world. With everything on the line, Adam must risk it all if he is going to redeem himself.
Burnt
brings some levity to theaters which are already showing other great films such as
The Last Witch Hunter
,
Suffragette
,
Bridge of Spies
, and
Goosebumps
.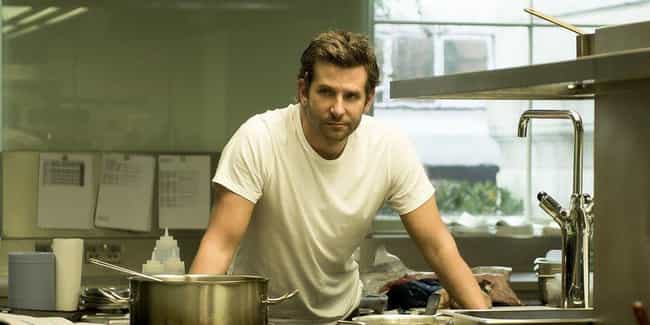 Dr. Rosshilde: You can't do this alone. There's strength in needing others, not weakness.
Adam Jones: Should I be writing this down cause I don't have a crayon.
Adam speaks to Dr. Rosshilde about his efforts to create the best kitchen in the world. He's stubborn and doesn't want to admit that he cannot do it alone but perhaps that's the best way for him to learn.
Should this be higher or lower?
Pretend You're My Girlfriend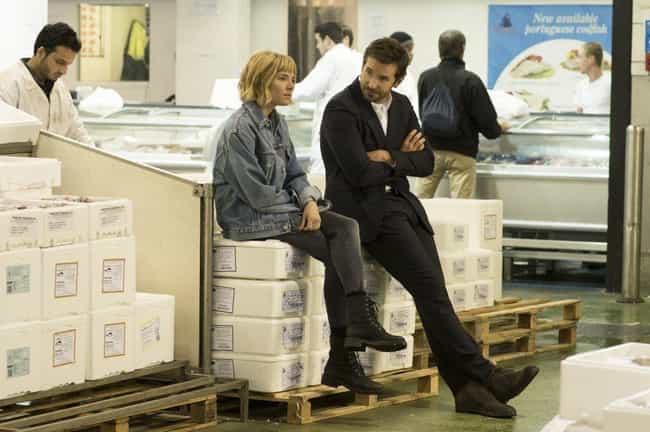 Adam Jones: Do you have a nice dress? I gotta go to this party and you're the only girl that I know.
...
Adam Jones: Pretend you're my girlfriend.
Helene: If I was your girlfriend, you'd probably hold my arm.
Adam Jones: No, if you were my girlfriend, we would have got into an argument in the taxi. We wouldn't even be talking.
Adam enlists his chef de partie, Helene, to attend an industry dinner with him. She tries to give him some tips on how to treat a lady but, as usual, he has a different agenda.
Should this be higher or lower?
The Whole Thing Falls Apart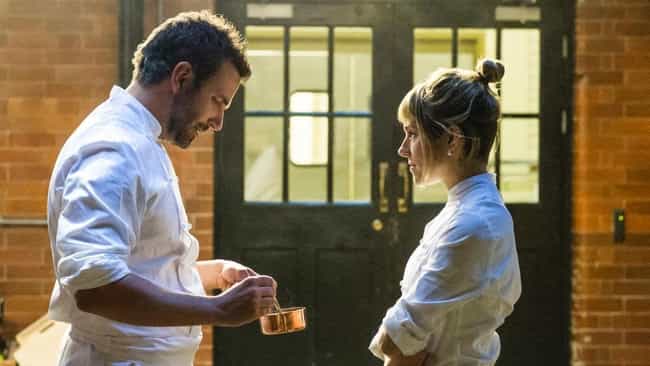 Adam Jones: Michel will be my sous chef.
Tony: [in French] Michel is in Paris.
Adam Jones: Max is in.
Tony: Max is in jail.
Adam Jones: He's out in two days. Also, I found a chef de partie who doesn't know how good she is.
Tony: She? Right there the whole thing falls apart because in three days you will dump her and then she leaves with screams and tears.
In planning his great comeback, Adam breaks down who he'd like to have in his kitchen with him to Tony. While Adam's plans seem good, Tony is not as confident.
Should this be higher or lower?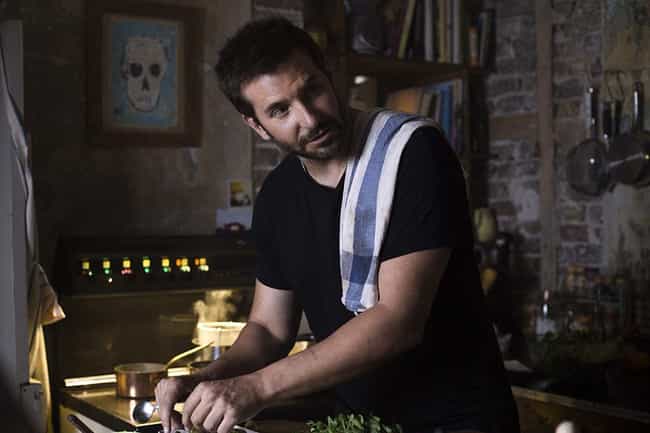 Adam Jones: When I was 16 I quit school and saved just enough money for a one-way ticket to Paris. Maybe I just wanted it really bad then when I got it too early, I didn't know how to hold onto it...
Giving some background into his life, Adam explains his first big break and how he threw it all away. This time in his career has weighed on him and is what he looks to redeem himself from.
Should this be higher or lower?