Comedy

Butter Movie Quotes

205 votes
63 voters
35.5k views
11 items
"Butter" movie quotes give audiences a sneak peek into the highly competitive world of butter sculpting. The satire ensemble comedy film is the feature directorial debut by Jim Field Smith and first premiered at the 2011 Toronto Film Festival prior to it's October 5, 2012, release by The Weinstein Company.
In "Butter," Bob and Laura Pickler (Ty Burrell and Jennifer Garner, respectively) are a typical suburban husband and wife. Add in their teenage daughter Kaitlen (Ashley Greene) and they're a happy family, with a twist. Bob is a legend in the butter sculpting world, but is retiring. This puts the family at a crossroads. Laura has the strange delusion that their butter fame would make them a great candidate to enter the world of politics as well as the thought that she should take over the spotlight and compete in butter sculpting herself.
Everything is going well until Bob attracts the eye of a gold-digging and equally delusional stripper named Brooke (Olivia Wilde). When Brooke is unable to extort money from Bob, she launches an all-out attack on Laura, hitting her right where it would hurt her the most, in the butter. But Brooke, an airhead, cannot beat Laura in the butter sculpting department on her own, forcing her to band together with young butter sculpting phenom Destiny (Yara Shahidi). Rob Corddry, Alicia Silverstone and Hugh Jackman also co-star in the comedy.
This political satire, like butter sculpting, isn't for everyone so if you're looking for something a bit different, check out
"End of Watch,
"Dredd 3D,"
"Lawless,"
"Resident Evil: Retribution,
"The Perks of Being a Wallflower,"
"Trouble with the Curve,
"The Master,"
"The Words,"
or
"The Inbetweeners."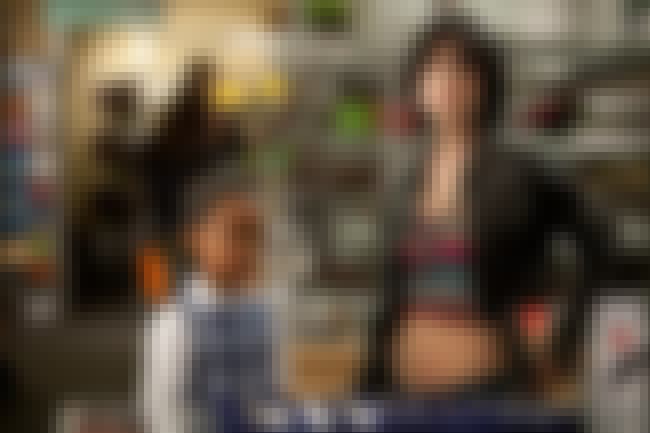 Brooke Swinkowski: [to Destiny] "You can do this. You can take down Laura Pickler. You kick her pasty white ass."
...
Ethan Emmet: "I don't think I want you hanging out with strippers, OK?"
When Brooke realizes that she has can not beat Laura in butter sculpting, but she still wants to beat Laura, so she does the only obvious thing, recruits a young orphan with talent to win this butter sculpting competition for her.
Should this be higher or lower?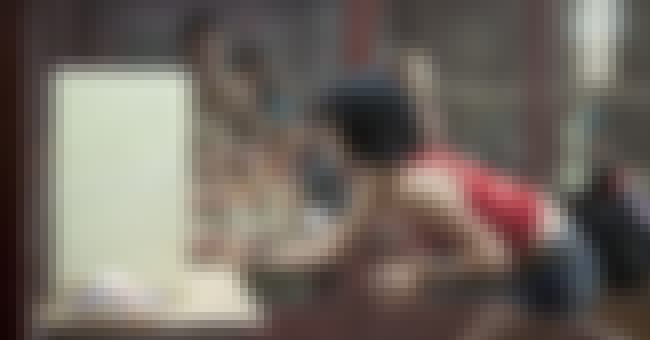 Brooke Swinkowski: "I present to you The Scarlet Letter... For those of you who don't know it's a movie starring Demi Moore."
Oh Brooke. You tried so hard to make an impressive butter sculpture but you failed miserably. Saying that The Scarlet Letter is a Demi Moore movie isn't helping either.

Should this be higher or lower?
What This Competition Is About
Laura Pickler: "Before you cast what may be the most important vote of your lifetime, I'd like to remind you what this contest is about. It is about excellence in butter. From what I've seen here today my faith in this panel's commitment to excellence has been challenged. Unless I'm mistaken it seems like some people seem to think this competition is about who's the most disadvantaged, who's had the hardest life, who's had to overcome the most just to get here. Well I'm sorry that I was born white and tall and pretty. And I'm sorry that I have spent my life working hard trying to do the right thing because I thought that's what this competition was about. I just hope when you vote you remember that. Thank you. God bless America."
Addressing the judges at the big butter sculpting competition, Laura Pickler attempts to influence their opinion of her. Laura is intimidated by a young African-American girl who might just steal the top prize right from under her nose.
Should this be higher or lower?
Destiny: "You know how you guys asked if I needed anything?"
Ethan Emmet: "Uh huh"
Destiny: "You don't have butter."
Ethan Emmet: "I'll get you some."
Destiny: "Okay, I'm going to need like 200 pounds."
When someone asks for butter, generally they need maybe a tablespoon or two for their bread. So when Destiny asks for 200 pounds, her foster father Ethan wonders what the heck she's planning.
Should this be higher or lower?