Movie Quotes

Cake Movie Quotes

27 votes
27 voters
2.9k views
8 items
"Cake" movie quotes tell the story of one woman, who via the suicide of another, seeks to deal with her own pain and suffering. The drama film, which received several award nominations, was written by Patrick Tobin and directed by Daniel Barnz. "Cake" opened in theaters on January 23, 2014.
In "Cake," Claire (Jennifer Aniston) deals with debilitating physical and emotional pain from a previous traumatic incident, something she uses copious amounts of prescription drugs, alcohol and a chronic pain support group to deal with. But when another member of her pain group, Nina (Anna Kendrick), commits suicide, Claire embarks on a mission to discover the details of Nina's life.
Claire meets Nina's widower, Roy (Sam Worthington), and begins a romantic relationship with him. While Roy has enough on his plate and can't help Claire with her demons, Nina, who Claire is seeing in what is likely a drug-induced hallucination, is also questioning Claire's motives. In the end, Claire must truly decide if she wants to put in the work to deal with her pain once and for all or if she wants to continue suffering.
Adriana Barraza, Mamie Gummer, Felicity Huffman, William H. Macy, and Chris Messina co-star in the film which opens alongside the likes of "Mortdecai,"
"The Boy Next Door,"
"Still Alice,"
"The Wedding Ringer,"
"Blackhat,"
"Taken 3,"
"Predestination,"
"A Most Violent Year,"
"The Interview,"
"Unbroken,"
"American Sniper,"
"Into the Woods,"
"Big Eyes,"
"The Gambler,"
"The Hobbit: The Battle of the Five Armies,"
and
"Annie."
I Think You Have Bigger Problems
Claire: "All right, so how does this work?"
Pharmacist: "It's all right. I speak English."
Claire: "Oh, great, okay."
Pharmacist: "What do you need?"
Claire: "I made a list and then I checked on the Internet to see if they were different in Mexico."
Pharmacist: "This is a lot. You trying to sedate a small city?"
Silvana: "This is a very good soap. No buy at home."
Claire: "Get it. Get it."
Pharmacist: "Do you have prescriptions?"
Claire: "I thought we, I thought we didn't need prescriptions."
Pharmacist: "Well at the border, unless you have prescriptions, they will take then away."
Claire: "Okay, so what do we do? What do we do?"
Pharmacist: "We open up Mary here…"
Claire: "Oh, that seems really tricky. What if we get caught?"
Pharmacist: "You're a rich white woman. Have you ever been caught in anything?"
Claire: "Will you just get me something other than Mary? I have problems with anything religious."
Pharmacist: "I think you have bigger problems."
Claire: "Perceptivo!"
…
Nurse Gayle: "How's it going?"
Claire: "I'm doing really well."
After heading to Mexico to pick up a large quantity of prescription meds, Claire meets with Nurse Gayle for a progress report. Claire says she's doing really well, which must be code for really doped up on illegal drugs.
Should this be higher or lower?
Annette: "I want you to verbalize to Nina how her suicide affected you."
Claire: "She jumped off a freeway overpass, landed on a flatbed truck headed to Mexico. Her body got stuck in customs for like a week before Nina's husband could even claim it. Way to go, Nina!"
After losing a member of their pain management group, Annette asks the remaining members to talk about their feelings on the matter. Claire's response, however, was not exactly what she was looking for.
Should this be higher or lower?
Do You Want to Get Better?
Bonnie: "Hi"
Claire: "Hi"
Bonnie: "I really didn't think I'd see you again."
Claire: "I have to get something off my chest."
Bonnie: "Okay"
Claire: "I am in a lot of pain."
Bonnie: "I know."
Claire: "You may know but sometimes I suspect you think I'm this uncooperative old bitch who's just making all of this up."
Bonnie: "Do you want to get better? Really? No bulls***. Do you want to?"
Claire: "I do."
Physical therapist Bonnie challenges Claire to really think about if she wants to get better. While Claire's physical pain is undeniable, her true intention to help herself find relief is in question.
Should this be higher or lower?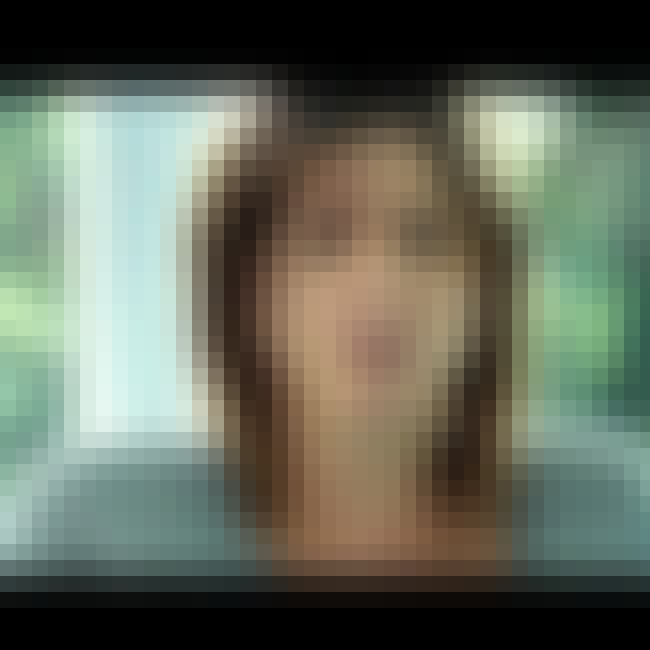 Bonnie: "Spread your legs a little bit wider."
Claire: "Should we go on a date first?"
Bonnie: "Ha ha"
Some physical therapy in the pool gets a little kinky, at least in Claire's mind, when Connie asks her to spread her legs. Claire was hoping for a little more foreplay, or at least a date, before getting to that base.

Should this be higher or lower?