Politics
Every Single Time California Went Completely Against Trump

Updated May 31, 2018
914 votes
151 voters
2.8k views
20 items
List Rules Vote up the boldest, biggest moves California has made that directly oppose the policies of the Trump administration.
The policies enacted within the first year of the Trump administration have effectively dismantled everything positive created during the halcyon days of the Obama era. But while the federal government has sought to exert a tight grip on the American people, there has been a slew of 2017 California policy changes attempting to counteract the harsh changes of the new administration. In his first few months in office, Trump threatened to defund California based on the state's desire to act as a sanctuary city for undocumented immigrants...which quickly turned into a Trump vs. California hot-button issue that is now routine. "California is not looking to pick a fight," state attorney general Xavier Becerra has said. "But if Trump is trying to get in our way, that's when we go at it."
California opposing federal policy feels like an ironic twist on the Republican war cry of "small" government. A president who ran on the ideals of the GOP has, in his first year in office, used his executive power to sign sweeping federal laws into being. But one of his main obstacles has turned out to be California. The state has continuously legislated and litigated against Trump during his first year, effectively stalling many federal decrees in their tracks, or at least, locking them in legal purgatory. Despite time-consuming processes, California continues to oppose Trump at every turn. While protests, marches, and rallies have been a large part of the resistance to the Trump administration in 2017, this list is specifically about the legislative action that California has been enacting to oppose Donald Trump's Presidency. Vote up the biggest moves the "best coast" state has enacted in opposition to Trump.
California Named Itself A Sanctuary State In The "California Values Act"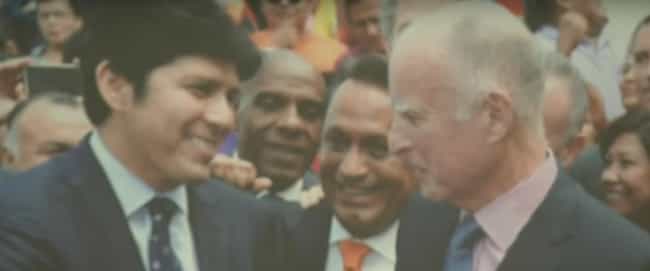 In one of California's biggest swipes at the Trump administration, Governor Brown signed a bill (SB 54) effectively ensuring that California would be a sanctuary state. Over half of all deportations are a result of local and state law enforcement working with federal officers or U.S. Immigration and Customs Enforcement officers (ICE). The bill states that local and state law enforcement officers won't ask about immigration status during routine interactions like traffic stops. After signing the bill Governor Brown wrote:
"This bill strikes a balance that will protect public safety, while bringing a measure of comfort to those families who are now living in fear every day."
According to CNN, under the Trump administration high numbers of undocumented immigrants have been arrested, although the number of deportations have lagged. Most of the arrests under the Trump administration have been for non-violent, civil, offenses.
Was this anti-Trump move bold?
California Stayed In The Paris Agreement Despite Trump Pulling Out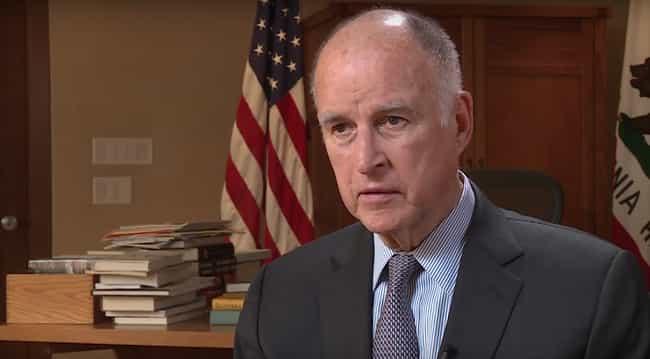 The Paris Agreement is a worldwide accord essentially stating that every nation who agrees to the treaty will work together to lower emissions and shrink the world's carbon footprint. In 2017 President Trump pulled America out of the agreement but California lawmakers made sure to let the world know where they stood on the issue. California joined New York and Washington in order to bring the country to "Paris compliance" regardless of what the Trump administration wants to do. Los Angeles Mayor Eric Garcetti said, "Our message is clear to the world: Americans are with you, even if the White House isn't."
When Trump pulled out of the Paris Agreement he claimed that it was due to the heavier financial burden being placed on America that was absent from smaller countries and that America was tired of being a laughingstock of the UN. "We don't want other countries and other leaders to laugh at us anymore." He has also noted that any action by the federal government to halt or even slow down scientific progress was both "dangerous and myopic."
Was this anti-Trump move bold?
California Sued The Trump Administration For Threatening To Withhold Funds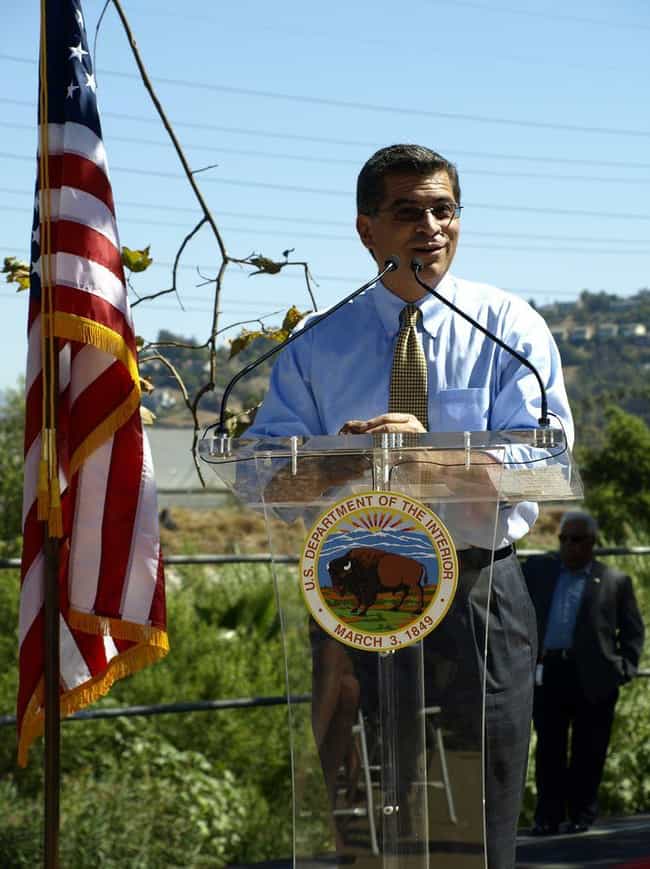 The state of California isn't afraid to flex its litigious muscles against the Trump administration and in 2017 it showed its backbone when the state filed one of many lawsuits against the current administration. When President Trump claimed that he would withhold federal funds from "sanctuary cities" like San Francisco and Sacramento, the state fired off a lawsuit that claimed this was unconstitutional. California Attorney General Xavier Becerra said,
"It's a low blow to our men and women who wear the badge, for the federal government to threaten their crime-fighting resources in order to force them to do the work of the federal government when it comes to immigration enforcement."
In January 2016, Trump signed an executive order to withhold federal funds from sanctuary cities but a few months later a federal judge ruled that the administration wasn't allowed to impose this kind of requirement.
Was this anti-Trump move bold?
To Primary In California, You Have To Show Your Tax Returns
Out of all the ways that California has fought back against President Trump this bill may not be the most scintillating but it could keep American from falling into the same mess that it found itself in during the 2016 election. In September 2017, Governor Brown signed legislation saying that anyone running for president who primaries in California has to submit their tax returns. Before sending out the bill Democratic state senator Mike McGuire said, "It's time that California holds this president and all future presidents accountable."
While this isn't in exact opposition to a specific law that Donald Trump passed, it is a direct reaction to the President's reticence to release his taxes. The President has refused multiple times to release his most recent tax statements although he did release a statement from 2005.
Was this anti-Trump move bold?