Music
10 Bands That Defined The California Sound, As Ranked By Vicki Peterson Of The Bangles
The Bangles are set to play a free show at Pershing Square in Los Angeles, California on Saturday, July 14th. In advance of that show, guitarist Vicki Peterson graciously curated this list exclusively for Ranker! Here's what she had to say about it.
The California Sound. Surf guitar? Sure. Shimmering harmony vocals? Yes, please. Who really defines the music associated with California: that warmth-of-the-sun, top-down-on-the-convertible, singing-at-the-top-of-your-lungs feeling? If someone asked me to compile a list (and, strangely enough, someone did!), I would come up with a too-long roll of bands that shaped the soundtrack of my California childhood. It's not definitive, it's not complete, and you can disagree with some of the choices if you like. But here, in roughly chronological order, are 10 bands that (for me) define the California* Sound.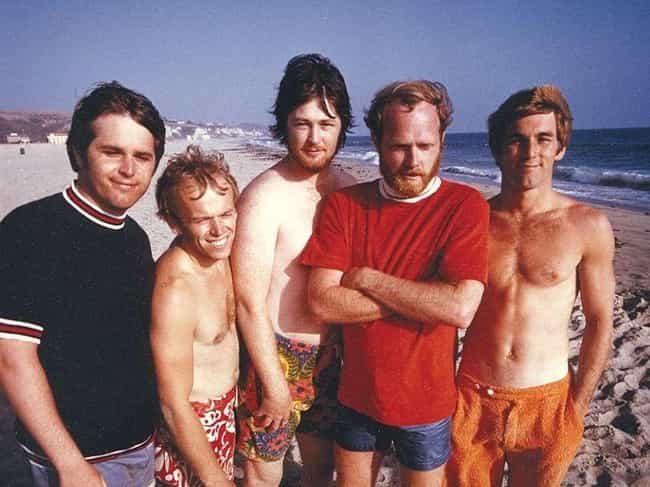 An obvious choice, perhaps, but these guys (California locals) wrote about what they saw happening around them in their beach-adjacent town of Hawthorne. The lyrics focused on California icons: hot rods, girls with tanned limbs and long shiny hair, the surfing explosion. The music was all bright and sunny surf guitars to start, and they soon added nuanced stacks of complex harmonies. The Beach Boys could possibly be easily dismissed in the early phase of their career as a surf band, but before long they were one of music's most innovative and inspired artists. They also wrote a gorgeous love song to the California girl (okay, they wrote several, including "California Girls") - a tribute to the perfect "Surfer Girl." You don't get much more Californian than that.
see more on The Beach Boys
The Byrds may have worshipped the Beatles (who didn't?), but they injected enough western and psychedelic color into their music that they created something uniquely Californian. The buckskin fringe jackets and Benjamin Franklin glasses worn by Roger McGuinn became de rigueur hippie wear and the sound of a 12-string Rickenbacker guitar is still a shortcut time machine trip back to 1966 California.
see more on The Byrds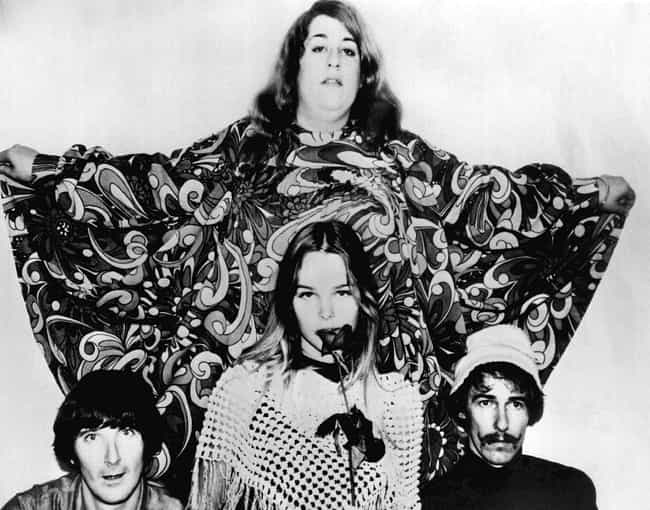 Yes, I know. They got started in New York. But the Mamas and Papas hit big when they moved to Los Angeles, and their vocal blend became a joyous sound echoing out of Laurel Canyon. John Phillips wrote two lovely paeans to his new home: "California Dreaming" and "Twelve Thirty." Both songs spotlight the warmth and open-heartedness of life in California.
see more on The Mamas & the Papas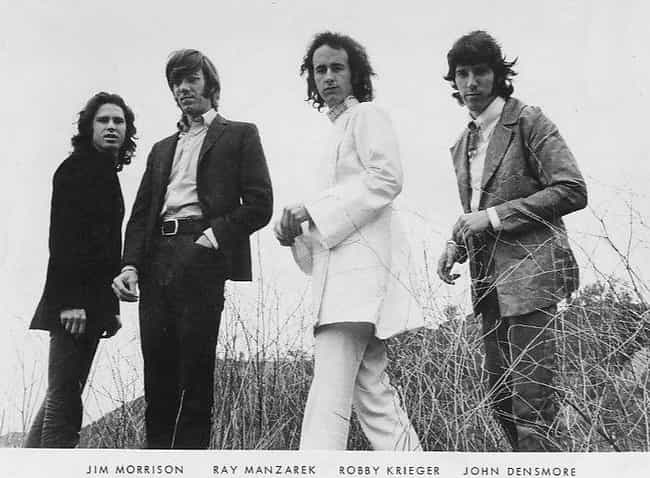 This band of poets and film students took the Californian peace-and-love hippie sound and twisted it into something darker and more dangerous. This wasn't sunshine and wildflowers. This was the throb of 3 am on the Sunset Strip, getting lost on a dark highway, picking up a hitchhiker and regretting it. The Doors found success towards the end of the '60s when California - along with the rest of the US - was in turmoil, and their music mirrored the chaos.
see more on The Doors