Sports
Cam Newton's Most Over the Top Fashion Choices

741 votes
172 voters
14.3k views
18 items
If you're a fan of the Carolina Panthers, you may know Cam Newton as the handsome (and incredibly talented) quarterback that led his team to the 2016 Super Bowl. However, Cam is known for more than just his impressive skills on the field. He's also a fashion aficionado who makes bold outfit choices from head to toe.
Cam has made some crazy statements with his pre- and post-game clothes. His wacky pants, shoes, sweaters, and accessories (ahem, a tail?) might even inspire you to change your style completely. Check out these pictures of Newton's most outlandish looks! So many colorful kicks - it's no wonder Cam loves to deck out his fancy QB feet!
Even if you're not a Panthers fan, there's no denying that Cam Newton knows how to stand out on and off the field. If you're digging these looks, check out Cam's fashion line so you can copy his style! Don't forget to vote up your favorite ones!

Hot Pink and Black Is a Fire Combo on Cam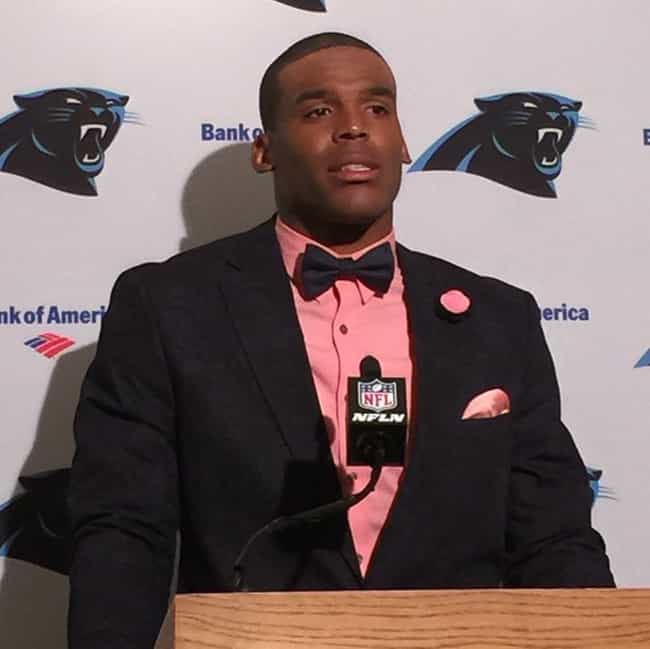 He's looking Pink Panther-chic!
Decked Out in a Blue Camo Suit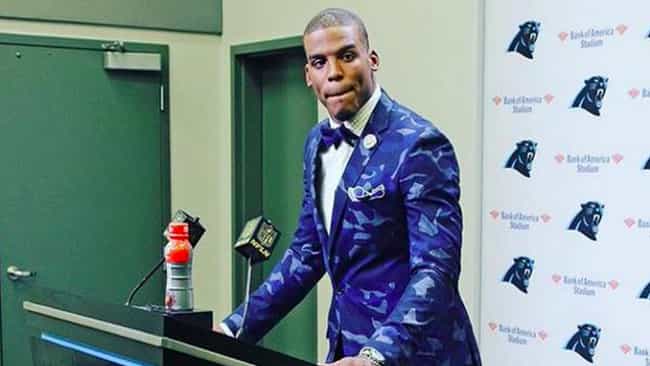 Wait, where did he go? All I see is a floating head!
Cam's Bow Tie Game Is Strong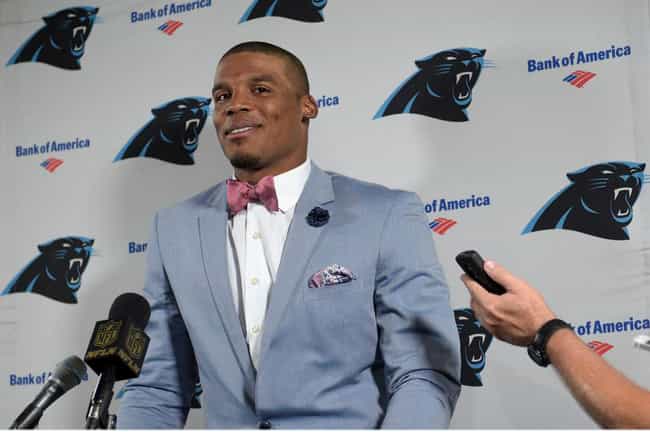 And a matching silk pocket square to boot!
Professor Plum in the Library with the Wrench!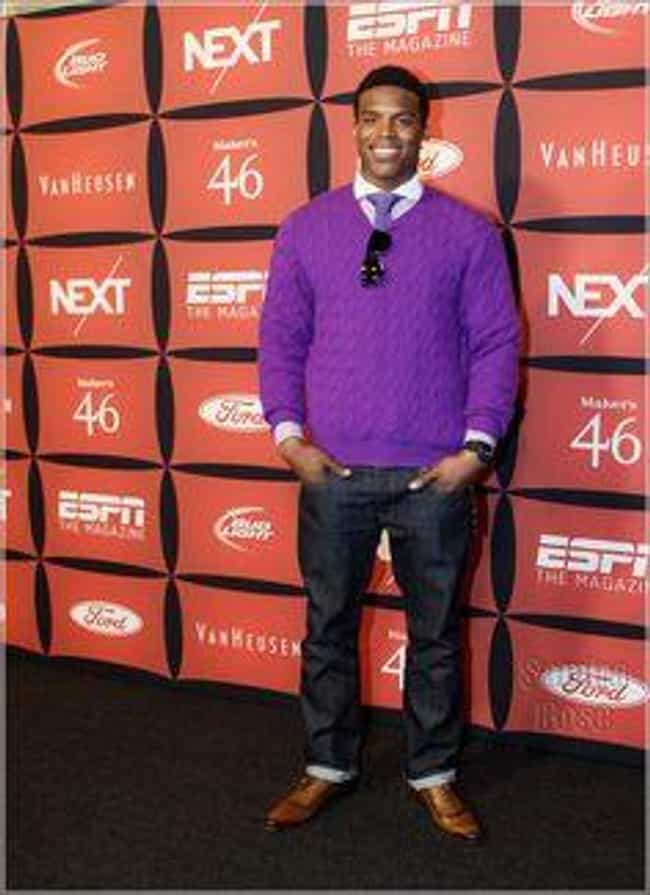 Cam's
guilty
of stealing our hearts in this purple number.