Total Nerd
14 Easter Eggs In 'Captain Marvel' You Definitely Missed

7.7k votes
1.5k voters
102.3k views
14 items
List Rules Vote up the Easter eggs you didn't catch in 'Captain Marvel'.
It may be a little difficult to wrap your mind around it, but Captain Marvel is now the 21st movie in the Marvel Cinematic Universe. Given it's also prequel film set in the 1990s, the inevitable references in Captain Marvel pull from a wide variety of sources. Captain Marvel Easter eggs cover a lot of ground, whether it's the origins of Nick Fury's signature eye patch, details pulled from the best Captain Marvel comics, or dozens of nostalgic nods to what seems to be everybody's favorite decade.
Since Captain Marvel is the last MCU movie to release before Avengers: Endgame, plenty of Captain Marvel fan theories have swirled around the internet in anticipation. As you would expect, not all of them ended up true, but Marvel does set up a few plot tidbits that'll likely pay off in Endgame and future phases of the MCU.
So, yeah, Captain Marvel had to cover a lot of ground, but just like Brie Larson's character, the film is more than up to the task.
The Planet Torfa Has A Lot Of Vibranium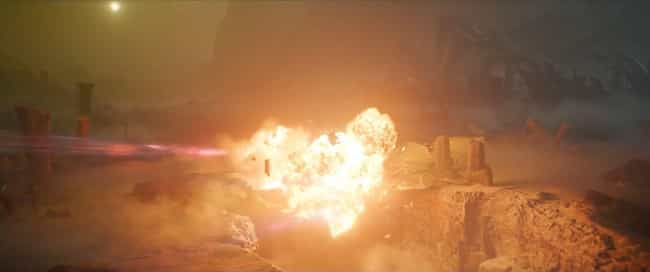 Captain Marvel's first Starforce mission takes here to a planet called Torfa. The planet has been devestated by the Kree-Skrull War, but according to the comics, its highly-toxic atmosphere isn't the result of some biological attack. It's caused by a massive extraction of vibranium – the same material that fueled Wakanda's technological superiority. Is it possible that Torfa is where Wakanda's vibranium bounty originates?

Did you miss this?
A Recent 'Captain Marvel' Writer Makes A Cameo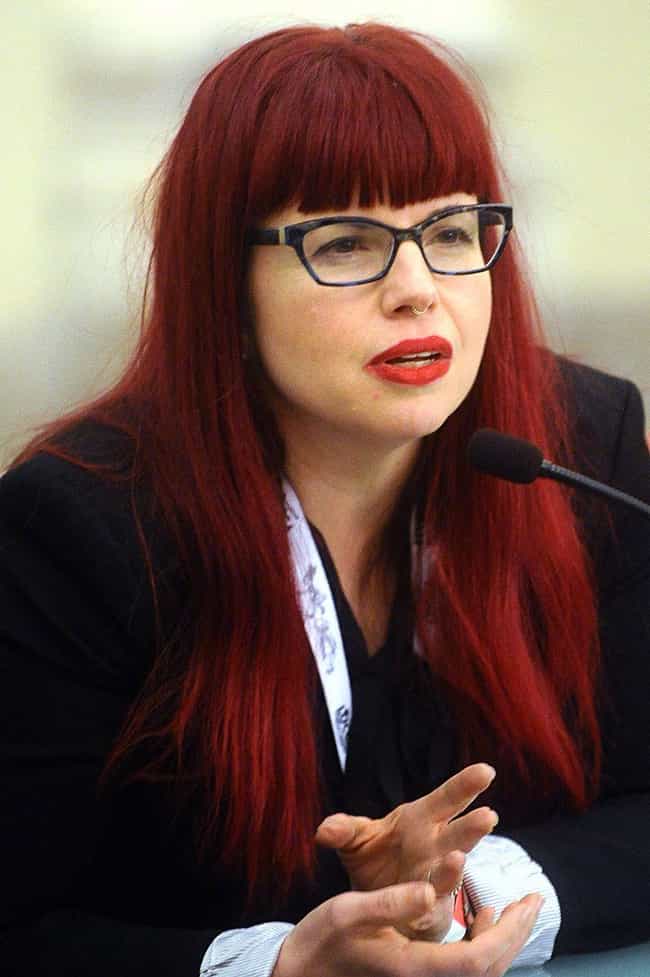 As Carol Danvers leaves the Los Angeles subway, she passes a woman with bright red hair. That woman is Kelly Sue DeConnick, the writer of the Captain Marvel comics from 2012-2015. The storylines DeConnick wrote served as a major influence on the film, and her influence on the chracter had a significant impact on Captain Marvel's revitalization in the overall Marvel Universe.

Did you miss this?
Monica Rambeau Might Take After Her Mother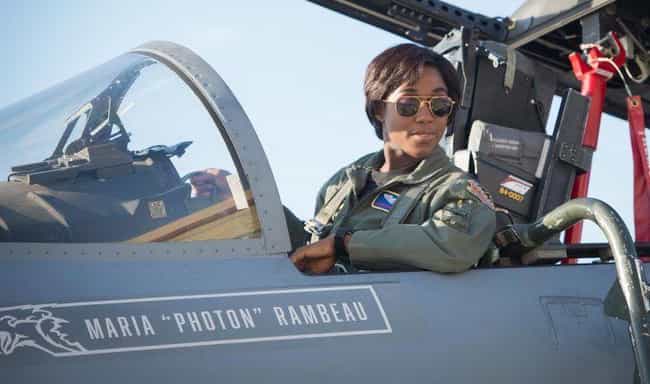 In Captain Marvel, Maria Rambeau is Carol's best friend, and Maria's daughter, Monica, looks up to them both. In the comics, Monica Rambeau is actually the first woman to take up the Captain Marvel mantle - before Carol Danvers ever came along. She later took on the alias Photon, which Captain Marvel nods to with her mother's pilot call sign.

Did you miss this?
Captain Marvel Tries Out Older Outfits From The Comics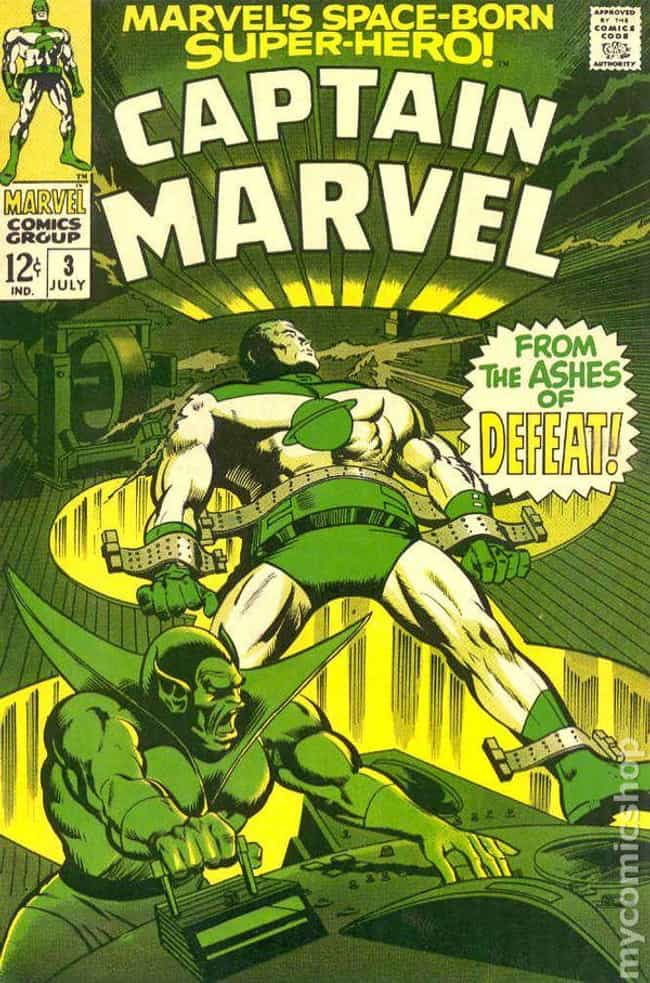 Upon learning of the Kree's treachery, Captain Marvel decides she needs to change her outfit from Kree colors to something else. When she asks Monica Rambeau to help choose a new outfit, the pair scroll through a kaleidoscopic array of combinations before settling on her signature red, blue, and gold combination. One black and white outfit looks similar to Marvel's "Warbird" outfit from the comics, and the green and white one seems to be a clear allusion to the first Captain Marvel's costume from the '60s.

Did you miss this?