Total Nerd Everything We Know About The Captain Marvel Movie

Any movie that takes place in the Marvel Cinematic Universe generates a massive amount of anticipation and curiosity. With what we know about the Captain Marvel movie so far, the 2019 release could be one of Marvel's biggest debuts. Now that filming has completed and most of the Captain Marvel movie cast has been confirmed, fans are starting to get a picture of what to expect from the popular heroine. There are plenty of Captain Marvel theories swirling around about what Brie Larson may get into as the character and what we can expect from the '90s-set action flick.
First, some quick Captain Marvel facts. The movie is based on the Marvel Comics character Carol Danvers, a.k.a. Captain Marvel, originally created by Roy Thomas and Gene Colan. She first appeared as a supporting character in 1968 and eventually received her first headlining series in 1977. Danvers is a United States Air Force officer with superhuman powers, including exceptional strength, the ability to fly, and a sixth sense. She has been called "Marvel's biggest female hero," and evidence seems to show she's going to have a similar impact on the big screen.
Warning: This list contains spoilers.
Annette Bening Confirmed Her Role In 'Capitan Marvel'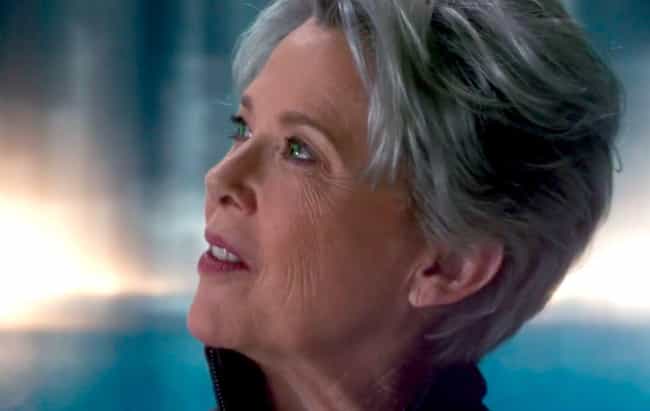 In late February 2019, Anette Bening confirmed on The Late Show with Stephen Colbert that her top-secret Capitan Marvel role is in fact the Supreme Intelligence - an AI entity complied of the greatest intellects of the last million years, who can materialize as whomever a person needs them to be.
When Carol Danvers encounters the Supreme Intelligence, she appears as who Danvers thinks is her mother. After an early screening, an unidentified source for We Got This Covered revealed that the Intelligence is not Danver's mother but a Kree in disguise. That Kree is the legendary Skrull defying Mar-Vell.
Captain Marvel Will Time Travel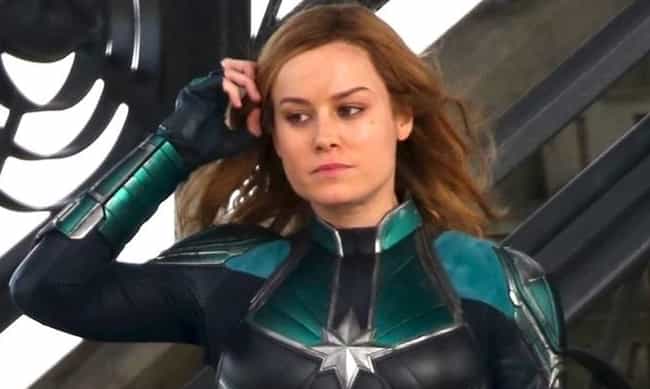 In an interview with Entertainment Tonight, Samuel L. Jackson dropped a tidbit about Captain Marvel that sent the internet into a flurry of continued speculation. While it's already been confirmed that she is the strongest character in the MCU universe, what has not been previously stated before is that she will be able to time-travel, an ability that certainly elevates her overall superpower. Jackson said, "At some point, we'll find out how powerful she is and all the things that she's capable of. She's one of the few people in the Marvel universe that can time travel, so..."
As one pundit put it, this means "Carol Danvers will utilize a powerful new ability in the movie which could very well tie-in to the surviving Avengers' plan to undo 'The Decimation' and resurrect their fallen comrades - along with half of all life in the universe."
It Introduces Maria Rambeau
Carol Danvers isn't the only fighter pilot that will be featured in the film. The movie's set to introduce Maria "Photon" Rambeau, a single mother who is also one of Carol's oldest friends. Entertainment Weekly released an exclusive photo of Maria Rambeau - played by Lashana Lynch - in her fighter jet, which has the words "Maria 'Photon' Rambeau" on the side of it.
Fans quickly pointed out that Photon is the moniker Maria's daughter Monica takes on in the comics. Monica is the first female character to take on the name "Captain Marvel" - in fact, she predates Carol Danvers by 30 years in the comics.
Minn-Erva And Korath Are Members Of The Starforce With Carol Danvers
Entertainment Weekly released exclusive photos, and one in particular had fans in a frenzy. The image shows Carol Danvers in her Starforce uniform. The Starfoce is like the Kree's SEAL Team Six, and some of Carol's team members include Korath and Minn-Erva. The group is led by Jude Law's character, Mar-Vell.