family movies

Captain Underpants: The First Epic Movie Quotes

71 votes
33 voters
Follow
Embed
List Rules Vote for your favorite Captain Underpants: The First Epic Movie quotes
Captain Underpants: The First Epic Movie quotes help bring the children's book series of the same name to the big screen in a feature film adaptation. David Soren directed the animated superhero comedy using a screenplay Nicholas Stoller adapted from the book series by Das Pilkey. Captain Underpants: The First Epic Movie opened in theaters in the United States on June 2, 2017.
In Captain Underpants: The First Epic Movie, best friends George (voiced by Kevin Hart) and Harold (voiced by Thomas Middleditch) just want to be kids. They laugh, make comic books and pull school pranks, much to the ire of school principal Mr. Krupp (voiced by Ed Helms).
To reduce the ruckus, Krupp tries to put the boys in different classes but George and Harold hypnotize Krupp and somehow turn him into their fictional comic superhero, Captain Underpants. While having a superhero on the loose is annoying for a bit, it does come in handy when scientist Professor Poopypants (voiced by Nick Kroll) comes to the school to try to eliminate laughter for good.
Captain Underpants: The First Epic Movie quotes tell a bit about the film just like movie quotes do for other movies including for Wonder Woman, Drone, Baywatch, and Pirates of the Caribbean: Dead Men Tell No Tales.
Captain Underpants: Poor soul, you are trapped in some sort of invisible box-like prison. What's that? I can't hear you. I see your tears.
Harold: Is it okay that I'm kind of loving this?
George: Yes and no, but mostly yes.
Captain Underpants: Fear not, I will set you free!
Mime: What is wrong with you?
Captain Underpants: Ah, that's better. I can hear you now.
Harold: Sorry, sorry, we're so sorry.
When Captain Underpants sees a mime doing the whole trapped in a glass box bit, he tries to rescue the performer. Considering he does that by punching the poor guy, the good deed intended in these Captain Underpants: The First Epic Movie quotes ends horribly wrong.
Professor Poopypants: Hiya, class. I'm your cool new teacher, not some scary guy with a secret evil agenda.
Professor Poopypants introduces himself to the class in this Captain Underpants: The First Epic Movie quote. While he claims he's no scary guy with a secret evil agenda, that might not be entirely true.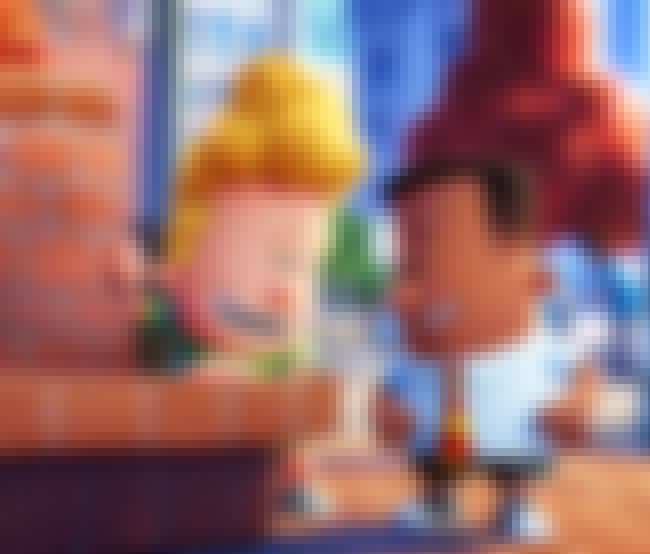 We Should Probably Go Get Him
Harold: We've got to stop him!
Captain Underpants: Ha ha
Driver: Out of the road, bozo!
Captain Underpants: Why thank you, vehicle person!
George: Yeah, we should probably go get him.
After Mr. Krupp transforms into Captain Underpants in these Captain Underpants: The First Epic Movie quotes, George and Harold wonder if they should stop the fictional comic superhero. As Captain Underpants quickly hits a car, they go rescue the character.
Going to Annihilate Your Friendship
Mr. Krupp: Ever since you've attended this elementary school, you've been responsible for one prank after another.
George: Some of those must have been really hard to pull off.
Harold: Like that tiger!
George: Oh, that tiger was crazy.
Mr. Krupp: I told you I would get you one day. I'm going to have you two placed in separate classes. I'm going to annihilate your friendship.
George and Harold have a bit of a reputation around school for the pranks they pull. To combat this behavior, Mr. Krupp tells the boys some awful news, that he's separating them into different classes.