Politics

Cards Against Humanity Is Trying To Stop Tump's Border Wall In The Funniest Way Possible

It's Cards Against Humanity vs. Trump's Border Wall.
The game, which bills itself as the "party game for horrible people," is once again taking on Donald Trump, his gross ineptitude, and his floundering policies. In the past, they have created card decks that underscored the president's many defects and shortcomings, and the company was an ardent supporter of Hillary Clinton's campaign. But among all of the funny stunts by Cards Against Humanity, this may be their most ambitious… and the one most likely to succeed.
Cards Against Humanity, which launched in 2011, has skyrocketed in popularity with their hilariously offensive cards and the ways people choose to play them. And that's precisely its appeal. Cards Against Humanity has grossed upwards of $12 million in sales and shows no signs of slowing down.
But their latest stunt may be far more than a marketing ploy or an inside joke that only anti-Trumpers will get. Read on to learn more about how Cards Against Humanity is fighting Trump and his ridiculous border wall.
They Aim To Make Building The Wall As Difficult As Possible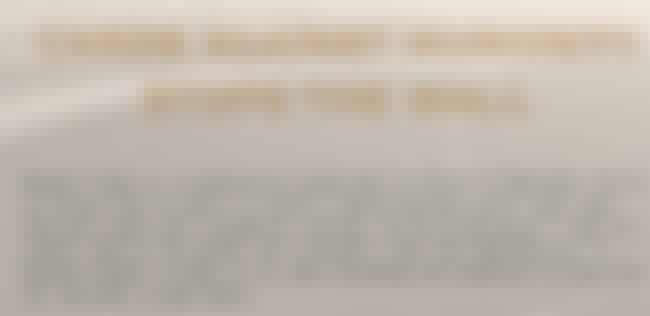 The press release states that Cards Against Humanity has "purchased a plot of vacant land on the border… to make it as time-consuming and expensive as possible for the wall to get built." At this point, precise details about the purchase have not been released. The company confirms, however, that "acres" of land have been bought, and customers can buy into the sale, securing their only little tiny piece of this land…and thereby totally f*cking up Trump's border wall plans.
Their Ultimate Goal? To Save America
What is ostensibly a holiday promotion has a much loftier goal. Cards Against Humanity is calling their epic plot "Cards Against Humanity Saves America." The wall was a keystone of Trump's presidential campaign and one of the issues guaranteed to whip up a frenzy from his supporters. And by completely throwing a wrench in their plans to "build that wall," Cards Against Humanity may actually do what their holiday promo promises: save the whole damn country.
Their Lawyers Are Specialists In Eminent Domain
The linchpin of the Cards Against Humanity plan is something called eminent domain. The law of eminent domain basically says that the government can purchase private property and use it for public purposes. But eminent domain is an incredibly complex legal issue, and cases are long, involved, and not necessarily that easy to win. Cards Against Humanity has "retained a law firm specializing in eminent domain," and they are going to use all the resources at their disposal to trip up Trump and his xenophobic border policies.
They Released A Satirical Video
To accompany the release of Cards Against Humanity Saves America, the company released a satirical video that is nothing short of hilarious. "After decades of global supremacy, the [American] people had become lazy - and stupid," the video says, giving an explanation for Trump's rise and setting up the details of Cards Against Humanity's promo. Interview subjects include an elderly millennial and a historian - both extolling the virtues and success of the company's plan - from some point in the future.