Unspeakable Crimes

This Young Mom Just Wanted To Go To The Gym, But She Held Open The Door For The Wrong Man

In the very early morning of October 13, 2017, 22-year-old Carina Rodriguez was found dead on the floor of her apartment building's gym, still in her workout attire. That very day, Indianapolis police caught their primary suspect - a homeless drifter, harasser of women, and killer named Cody Weir, age 24. He was in the building when Carina Rodriguez was killed, and the apartment building's security cameras recorded the whole time he was there. He had no alibi, and there was no motive found for his disturbing behavior except a history of misogyny and violence against women.
There's a disturbing trend of violence against women, who are targeted and attacked by psychopathic and misogynistic men out of anger and frustration. Such was the case of George Sodini, who hated women so much that he shot and killed three women (and wounded nine others) at a Lifetime Fitness in Pittsburgh. Joshua Stimpson also stalked his ex-girlfriend, and then brutally stabbed her 75 times in the parking lot of a shopping center.
Cody Weir showed similar behavior: he sent unwanted sexts to women he barely knew shortly before and immediately after Rodriguez's murder. He also raped his ex-girlfriend in 2013, but had been acquitted. The murder of Carina Rodriquez is a tragic one, and her killer Cody Weir's lack of remorse and habitual behavior only underscore the tragedy.
Carina Rodriguez Died In A Pool Of Her Own Blood On Friday The 13th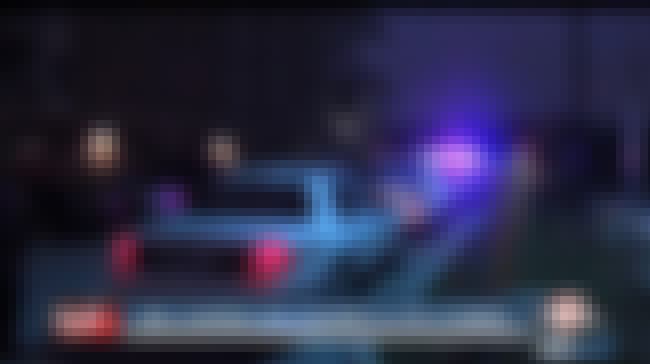 On Friday the 13th of December 2017, two apartment residents of 9 on Canal in Indianapolis, IN, discovered Carina Rodriguez lying on the floor in the complex fitness center. She was surrounded by a pool of her own blood. Shocked by their discovery, the residents immediately dialed 911 then attempted to perform emergency CPR. They gave up when they realized she was too far gone to resuscitate amd stood by Rodriguez's body until paramedics arrived on the scene.
In the moments up to her death, security footage from the apartment complex as reported in a police affidavit showed that at 2:44 am, a man in a hoodie tried to open the door to the gym but couldn't get in. When Rodriguez opened the door for him he entered, hood to his hoodie still on, and drank water while Rodriguez resumed her workout. As he finished his drink and walked by her, footage showed him pulling something out of his pants and hitting Rodriguez, then continued to beat her as she struggled before running out of the gym.
After she was attacked, footage showed Rodriguez getting up and staggering to her bag. She pulled out an iPad, presumably to try to get help, but couldn't manage to operate it. She collapsed moments afterwards, at exactly 2:49 am. The autopsy report as given by Detective Jose Torres in his affidavit notes:
"Rodriguez suffered one stab wound to the right shoulder/neck area, cutting the artery, the esophagus, and fracturing a vertebra. Dr. Gellar ruled the cause of death was the stab wound and the manner of death a homicide."
Weir Stabbed Rodriguez With A Fixed-Blade Knife
When the police medical examiner first looked at Rodriguez's corpse, they identified signs of struggle as well as a deep laceration on the back of her neck. The security footage revealed the attack was quick, lasting only seconds. In the footage, Weir essentially walked up to Rodriguez, who was still exercising, and struck her with an object he pulled out of his pants.
She fell to the floor, at which point they have an argument, and she tells him to "take my stuff." Moments later, Weir ran from the building. Here's what Detective Jose Torres wrote in his affidavit about the incident:
"When Rodriguez walked past the male toward the window of the gym at 2:45:34 am, the male pulls something out of his waistband, and strikes Rodriguez causing her to fall to the ground. The male continued towards Rodriguez while she was on the ground, there was a short struggle, and the male ran out of the gym at 2:45:48 am."
Weir Was Looking For A Woman To Hurt, And Rodriguez Was In The Wrong Place At The Wrong Time
Police surmised Weir had cased Rodriguez's apartment complex for a victim, and likely spotted her in the window while she was working out.
Although Weir owned a key fob to the building, he didn't have access to the gym itself. Those doors were firmly locked, so he brazenly knocked on the door. Unfortunately for Rodriguez, she opened it for him, and then went about her routine. In the surveillance footage, Weir looked around for a moment before heading into the same room as Rodriguez did. He claimed the reason he went into the gym was because he wanted a drink of water to clear his head of anger.
Weir Was A Sexual Predator Who Sent Obscene Texts To Women Before And After Murdering Them
After security footage of Weir showed up in local news, a handful of people called in to talk about how they knew the suspect. One of those people was Jessica Hines, who knew Weir from her high school days. She noted that Weir sent her obscene text messages the night before Rodriguez's murder, and then further during the day on Friday. He even sent her what the news calls "pictures of Weir in a state of undress." But she wasn't the only one he sent those messages to. She said that 11 of her friends were also sent similar messages by Weir, and described her feelings:
"It was pretty nasty, I'm not going to get into it. But it wasn't anything you'd want your daughter to be receiving on her phone."
In essence, he was harassing women sexually at the same time he killed Carina Rodriguez. The media labeled his actions as "sexts" instead of "sexual harassment." Given Weir's history of violence with his ex-girlfriend, and his sexual harassment of at least a dozen women, some of the police labeled him a predator.