Button Mash
Carmen Sandiego Is A Way Bigger Deal Than You Ever Realized

Is there such a thing as the perfect villain? Audiences were first introduced to Carmen Sandiego via a 1985 educational video. Since then, the criminal mastermind has appeared in nearly every form of media, including an animated series, PBS game shows, and live action movies.
The ever-elusive thief is surrounded by mystery, so there are probably more than a few things you never knew about Carmen Sandiego.
While her origin story varies some, she may have competed on a game show called It's a Wise Child. If that's true, it puts her in the same fictional universe as the JD Salinger's Glass family.
Once you learn some fun facts about Carmen Sandiego, you may find yourself rooting for the franchise's bad guy.
Netflix's Animated Series Stars Gina Rodriguez And Finn Wolfhard
In 2017, Netflix announced plans to make an animated series called Carmen Sandiego with Jane the Virgin actress Gina Rodriguez as the voice of the villain.
As of September 2018, not much is known about the project, but reports indicate Netflix ordered 20 episodes and wants to make the show equal parts informative and fun to watch. Finn Wolfhard, who plays Mike Wheeler on Stranger Things, signed on to voice Carmen's accomplice, Player.
The expected release date of the show is 2019. On January 4, 2019, Netflix announced on Twitter that the series is set to premiere on January 18, 2019. The streaming service released a trailer to accompany the announcement.
'Carmen Sandiego' Is One Of The Longest-Running Video Game Franchises Ever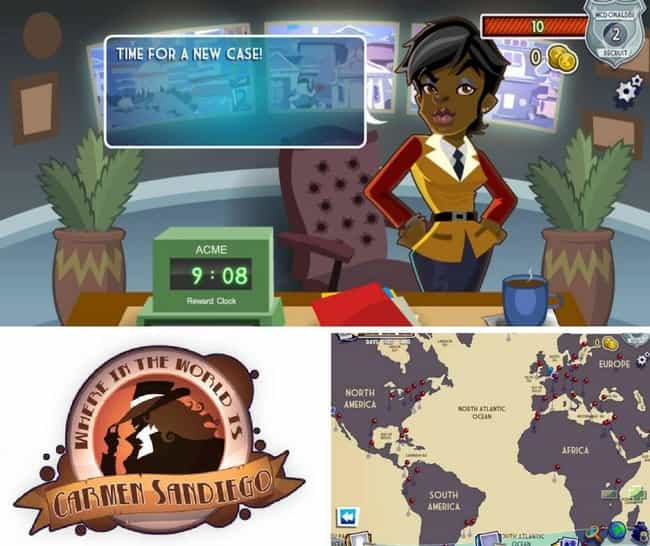 Carmen Sandiego first hit the scene in 1985 when a software company called Broderbud released the game Where in the World Is Carmen Sandiego? Although the character has since appeared in numerous forms of media, she still maintains a prominent place in video game history.
According to The Gamer, Carmen Sandiego games rank among the 30 longest-running video game franchises of all time. As of 2018, Carmen has appeared in 19 different titles on across 24 systems, and the new games keep on coming.
In 2011, Facebook launched their own version, also called Where in the World Is Carmen Sandiego?
PBS Produced A 'Carmen Sandiego' Game Show Because Americans Didn't Know Geography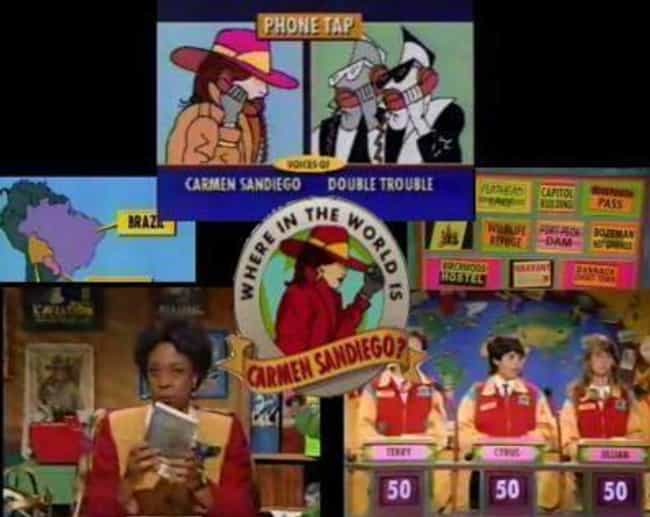 In 1991, PBS produced a children's trivia game show called Where in the World Is Carmen Sandiego? based on the computer game series. The show was marketed to the 4th grade through 7th grade crowd, and just like the game, its goal was to teach kids geography in a fun way.
PBS decided the lessons were particularly worthwhile after several studies revealed Americans' embarrassing lack of geography knowledge; according to National Geographic, one in four Americans failed to locate the Pacific Ocean on a map.
Carmen Has Several Different Backstories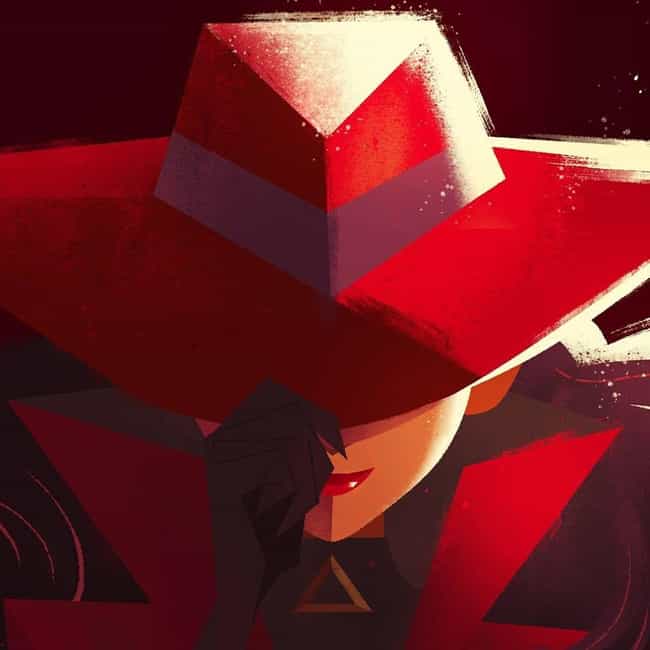 Because there are so many different versions of Carmen Sandiego spanning several types of media, the scarlet thief doesn't have one official backstory. In the early games, Carmen is a former spy working for the Intelligence Service of Monaco.
Her backstory became more elaborate in the television show Where on Earth is Carmen Sandiego? Audiences learn Carmen is not actually from San Diego but was instead raised in San Francisco. The leader of ACME, The Chief, took guardianship of the young girl. By the age of 17, Carmen was considered one of the best detectives in the ACME organization.
In the game Carmen Sandiego: Secret of the Stolen Drums, her backstory is totally different. For that narrative, Carmen wins a large sum of cash on a game show when she is just 10 years old. She uses her winnings to travel the globe and does not start working at ACME until she is 20.