Weird History
Relatives Of Cartel Members Share Their Stories

Being a member of a cartel family may appear glamorous, yet according to drug cartel wives, sons, daughters, and other relatives, it can be the opposite. There's a lot of money, luxury, and extravagance involved if you're close to a drug cartel kingpin, but there's also the risk of death and violence around every turn.
Members of drug cartel families face constant threats from authorities and worry about their loved ones' safety and secrets. Some cartel family members make excuses for their relatives, while others struggle to love people who many see as monsters. It can be dangerous to have links to drug dealers, but some cartel family members and associates of Pablo Escobar and El Chapo have come forward to share their experiences.
El Chapo's Mother Wants Him To Talk To God
After law enforcement detained Joaquín "El Chapo" Guzmán in 2016, the Mexican kingpin's mother, María Consuelo Loera Pérez, AKA Doña Chelo, spoke out and encouraged her son to make amends with God. Perez, who lives in Mexico, said she loves her son and always will, but he had made his own decisions. She urged him to "look for God because God is the only one that can protect him and help him to sort out his problems."
Pablo Escobar's son, Juan - who also goes by Juan Sebastián Marroquín Santos - has had personal conversations with God, asking him to keep his father's enemies busy, so they abstain from retaliation.
Pablo Escobar's Son Wants People To Understand The Violence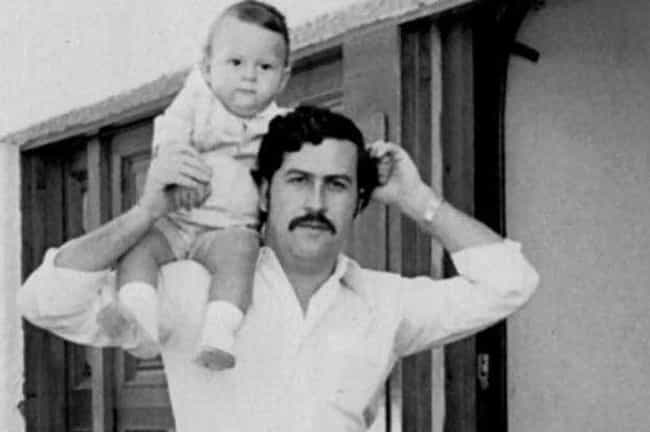 Juan Escobar wrote an account of his father's life, Pablo Escobar: My Father, to clarify to the public that cartel life in Colombia involved excessive violence. Juan asserts he had never condoned his father's actions and frequently "pleaded with him to abandon his hatred, to put down his arms, to find nonviolent solutions to his problems."
Cartel Wives, an account by Mia and Olivia Flores about living in a cartel, reflects this openness. Both women allege that police never caught their husbands, and the men had instead turned themselves in willingly to escape their circumstances, something the women echo in their claims about why they wrote their book.
The women say they "didn't write this book to justify anything. We wanted to be transparent and honest. We're not the people we were back then. We were living a nightmare."
According To His Mother, El Chapo Always Dreamed Big
El Chapo's mother recounted the ambitions that characterized her tenacious son from a young age. In an interview with filmmakers Angus Macqueen and Guillermo Galdos, María Consuelo Loera Pérez recalled that El Chapo used to play with pretend paper money:
Little notes of 50s and 5s... he'd count and recount them, then tie them up in little piles. He'd say, "Mama, save them for me." It was just colored paper, but they looked real. He piled them up carefully... Ever since he was little, he always had hopes.
El Chapo grew up with several siblings in a small hovel without running water or electricity. He started selling fruit, then moved onto poppies, and eventually became head of the Sinaloa drug cartel. Perez pointed out that her son always "fought for a better life," wanting to pull himself out of his family's dirty shanty.
Some Children Of Cartel Members Don't Know Their Fathers' Name
Women like Mia and Olivia Flores have intentionally kept their children in the dark about their fathers' identities. After their husbands - twin brothers Pedro and Margarito Flores Jr. - turned on El Chapo, the women went into hiding to protect themselves and their children. Olivia said:
When our children are old enough, we're going to have a lot of explaining to do. Right now they don't know what's going on - they know their fathers are in prison, but they don't know exactly what for. My children don't even know their father's real name because I'm afraid they'd try to Google him.
Mia and Olivia changed their names and those of their children. They generally don't talk to anyone for fear of losing track of all their lies and risking their safety.