Animated

The Most WTF Cartoon Porn Parodies

6.6k votes
2.6k voters
648.6k views
12 items
List Rules Vote up the weirdest porn parody based on a cartoon.
Porn parodies based on cartoons aren't particularly common, and the ones that do exist are pretty bizarre. When you think about it, though, it makes sense. Thinking animated April O'Neil's hot when you're a kid is one thing, but who wants to see adults dressed up in lavish costumes as often non-human characters, fornicating on a set replicated from a Saturday morning cartoon?
Well, as it turns out, demand exists for porn based on kid's shows. While the cannon of smut based on cartoons has some serious blind spots - no Jessica Rabbit or
Frozen
- the movies on this list, which vary in lengthy, quality, and level of depravity, will definitely have you mouthing "WTF?" to yourself as you watch. They might even
make you laugh
. If you're into this kind of thing, maybe you're at half-mast already, drooling in anticipation. Whatever your relationship with porn-based on cartoons, be forewarned - you
cannot unsee
them.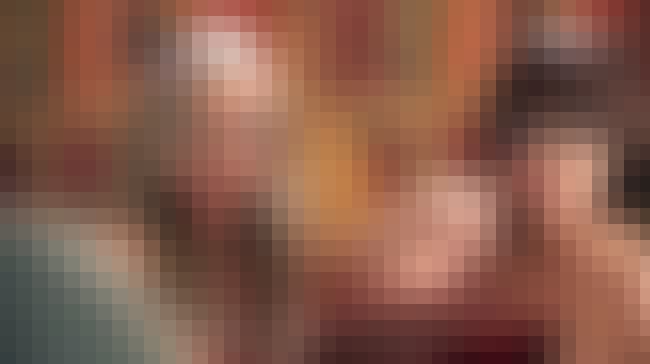 Of all the cartoon porn parodies out there, Scooby Doo XXX makes the most sense. Everyone had a crush on either Daphne or Velma, and while Kevin Smith did an R-rated take in Jay and Silent Bob Strike Back, it wasn't as satisfying as an X-rated version.
Of course, the existence of a Scooby Doo porn begs the question, is there doggstyle? Like, literally? Does Scooby get shaggy? Mercifully, no. The naughtiness focuses on the human characters.
A self-described thoroughly unprofessional review of the film from a wrestling forum offers a very detailed description of the action, which includes the following: "We return to the party, and sex begins. I can't write much about it, but it lasts 15 minutes. However, I cannot help but be underwhelmed by the size of Shaggy's penis."
All told, there seems to be nearly an hour's worth of sex, in addition to the plot. Check out some hot skimpy stuff from set
here
.

Agree or disagree?
Family Guy: The XXX Parody
Family Guy: The XXX Parody is one of the most faithful porn parodies. James Deen is perfectly cast as Quagmire, especially in light of rape allegations involving Deen. There's also Ron Jeremy fulfilling the role of Peter's random celebrity flashback. The only major change? Nobody's going to say Meg's unattractive after they see this interpretation. And Sarah Shavon, who plays Meg, does a spot on imitation.
What makes this parody (really more an homage) super WTF is how faithful it is to
Family Guy
. The actors talk dirty in character during sex. Which means Quagmire says what you'd expect him to say while running a train on Meg, who keeps her hat and glasses on, and maintains her glazed-over look. And, you know, Quagmire's like 30 years older than Meg.
Agree or disagree?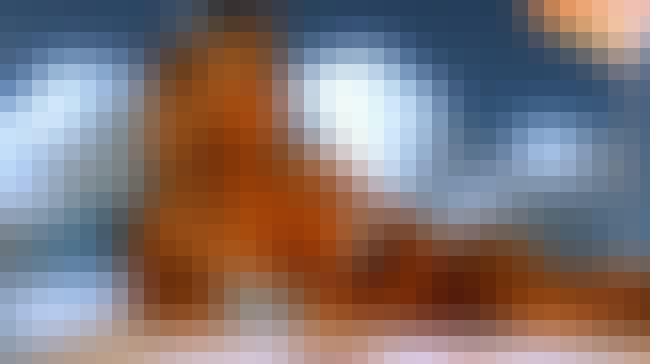 Tasha's Pony Tales isn't as blatant as the other parodies on this list - the phrase "My Little Pony" is never uttered. But come on: it's basically the plot of Equestria Girls in reverse, as four women journey to a magical land and gain horse tails (attached to butt plugs, natch), ears, and even little wings and cutie marks.
According to the film's promotional material, the plot began when "...four scrumptious blondes deliberately drank a potion transporting them far, far away to Magic Pony Cloud Land! Anointed anal-plug pony princesses, they hold court in a beautiful land of hard, throbbing..." well, you get the idea. They do various things ending in "uck" with boys and girls, in myriad combinations, as fluids explode like rainbows across the sky. Given the pony-theme, it's appropriate some of the men are proportioned like horses.
Considering some of the
terrible kinds of adult fans
who've been drawn to
My Little Pony
for years, this was a savvy movie to make at the right time.

Agree or disagree?
Ten-Inch Mutant Ninja Turtles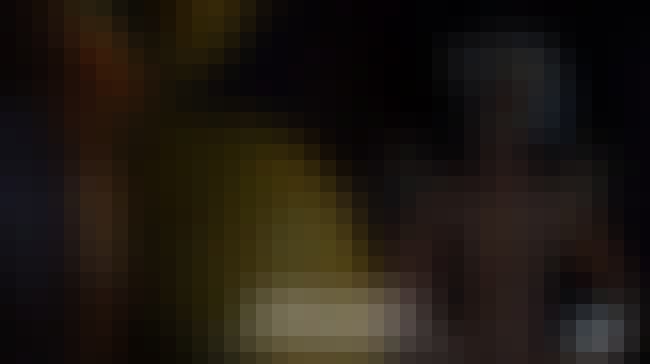 Wood Rocket, an adult film company that traffics in legitimately funny porn parodies, has a contract woman named April O'Neil, so it seems inevitable they cast her in a Teenage Mutant Ninja Turtles parody as April O'Neil. Most of the movie, entitled Ten-Inch Mutant Ninja Turtles, consists of April getting clanged into euphoric oblivion by Casey Jones's colossal tyrannosaurus peen.
But what's a ninja turtle movie without ninja turtles? In the climactic sequence, all four Turtles come out of their shells, and April gets the shellacking of her life. Animal Planet take note - this epic battle between turtles and a beaver is sure to attract an audience. Slow and steady may win the race, but fast and furious gets April and her ninja buddies to the finish line just fine.
Suffice it to say, the sight of a human woman allowing massive, erect turtles to deep dive in her balmy waters is horrific, but possibly less so than the original
Coming out of Their Shells
concert tour.

Agree or disagree?