Watchworthy
The Best Cartoon Star Wars Parodies

Updated November 6, 2017
667 votes
231 voters
9.2k views
10 items
List Rules Vote up your favorite animated Star Wars parody episodes from cartoon TV shows.
A long time ago, in a galaxy far, far away, a cartoon showrunner decided to do an animated Star Wars parody. Realizing it had been done before was no deterrent, for it is a rite of passage - popular cartoons make Star Wars jokes, and if you can get away with an entire themed episode, it's good for ratings.
A list of individual jokes would have you here all day, but a list of full
Star Wars
-themed episodes makes more sense. Some of these animated
Star Wars
parodies go waaaaay to the dark side, while others were fully George Lucas-approved, but all of them speak the language of the Force.
Data-driven recommendations based on voting from over 40 million monthly visits to Ranker.
Try the free app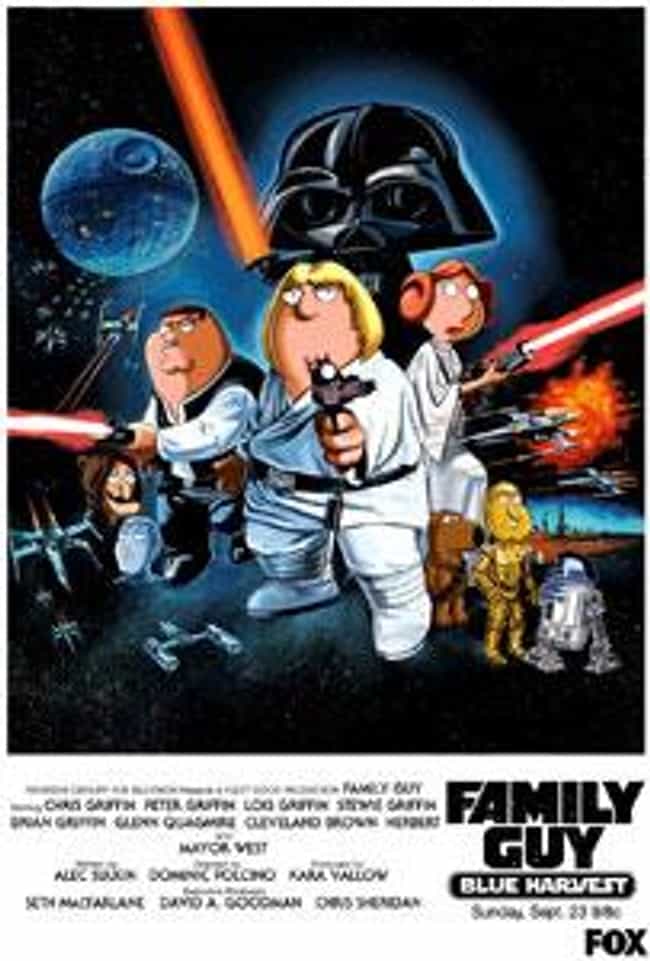 Seth MacFarlane finally indulges his Star Wars obsession whole hog with a full-on Family Guy parody of all three films, beginning with this Episode IV spoof. As noted in the episode itself, this was largely possible because Family Guy cast member Seth Green had already done an irreverent yet Lucasfilm-approved Star Wars episode of his Adult Swim series Robot Chicken.
Though the episode follows the plot fairly closely, it's the oddball touches along the way that soar. Grand Moff Tarkin in this version is Adam West (playing himself, as he does) while Rush Limbaugh manages a little self parody as a radio host who denies climate change on Hoth. And Herbert the Pervert as Obi-Wan will make you seriously rethink the original movie in ways that are just a tad bit uncomfortable.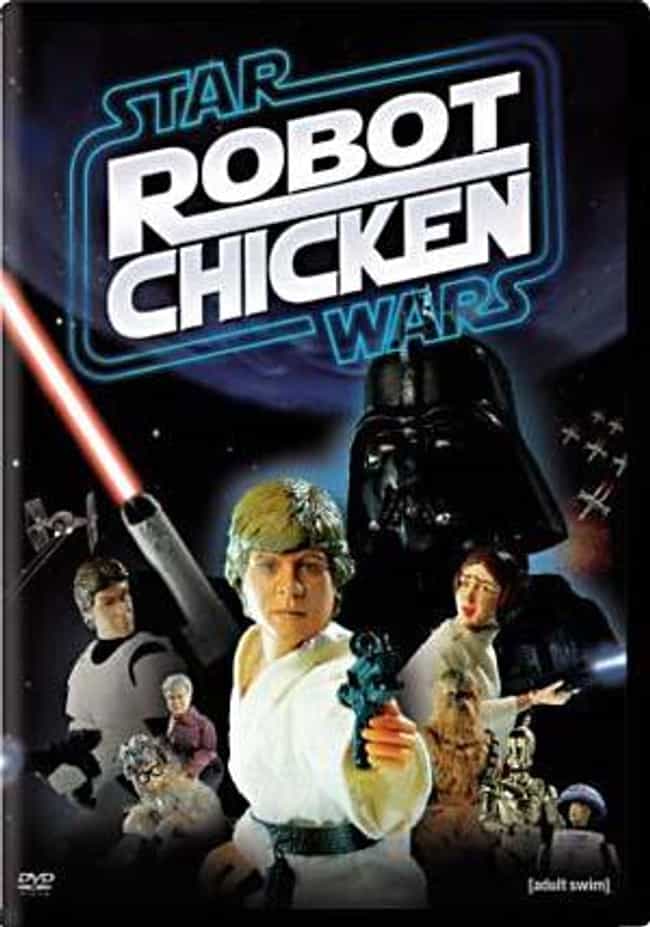 The stop-motion Adult Swim series from Seth Green and Matthew Senreich includes plenty of Star Wars bits in regular episodes, as well as three officially-sanctioned episodes all about a galaxy far, far away. With no linear plot, the brief sketches hop around with reckless abandon, playing with familiar characters, incidents, and settings.
Some highlights include a commercial for Admiral Ackbar Cereal ("Your taste buds can't repel flavor of this magnitude"), a humanizing glimpse into the life of Ponda Baba, and C-3PO's attempt to pass through a metal detector.
Rather than plugging the show's regular characters into Star Wars roles, this bit of corporate synergy that took place post-Disney acquisition of Lucasfilm has more of a Rosencrantz and Guildenstern Are Dead approach, imagining the Phineas and Ferb characters interacting with Luke, Leia, and the gang, influencing events behind the scenes with which everyone is already familiar.
It is also Simon Pegg's first foray into
Star Wars
, as he voices Threepio here prior to playing Unkar Plutt in
The Force Awakens
. The musical numbers are wittier and more energetic than that one retroactively added to R
eturn of the Jedi: Special Edition
. And not just because one of them ends in Porkins's resurrection.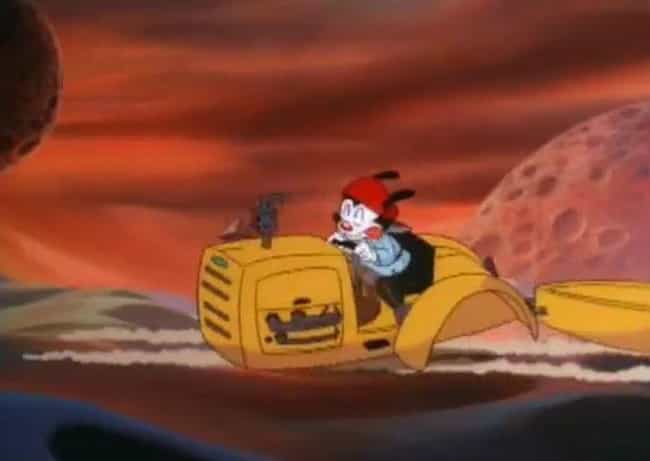 Pinky and the Brain as a series spun off from Animaniacs, but for their Star Wars parody, the whole gang got back together, including Slappy Squirrel, GoodFeathers, and Chicken Boo (plus a ton of cantina cameos such as Freakazoid and the Monstars from Space Jam). Far from going through the motions, "Star Warners" features some inspired gags, from the WB logo shield as a star destroyer to Ben Stein as the torture droid.
Most impressively, though, when you look at the female Stormtrooper commander and Wakko's hovering, wheel-less tractor (see image above), you realize that the folks behind
The Force Awakens
might have gotten some of their ideas here.